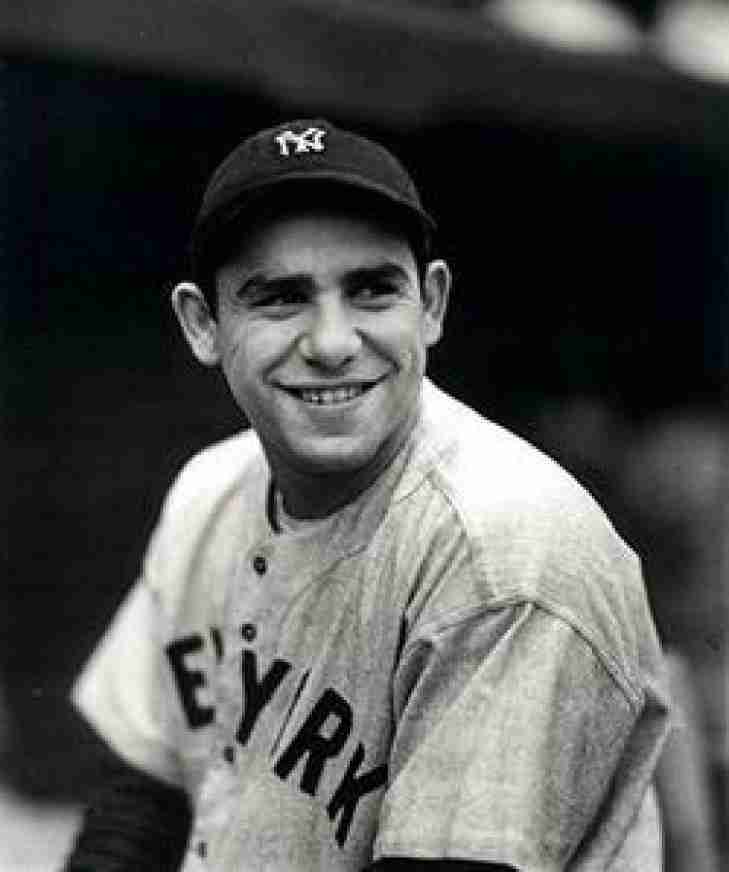 It is a sad day for Baseball, the New York Yankees and the witticisms as Yogi Berra passed away at the age of 90 due to natural causes.
The Hall of Fame Catcher and three time American League MVP was one of the best hitting Catchers of all time and holds the distinction of playing in more World Series Games than anyone else. Berra would win ten World Series rings as a player and three as a coach and would retire as a player with 358 Home Runs and 1,430 Runs Batted In.
The popular Catcher would become known not only for his on field play but for his expressions, the top of which we ripped off from an ESPN article this morning.
10. "It's like deja vu all over again."
9. "You better cut the pizza in four pieces because I'm not hungry enough to eat six."
8. "The future ain't what it used to be."
7. "We made too many wrong mistakes."
6. "Nobody goes there anymore. It's too crowded."
5. "You can observe a lot just by watching."
4. "You should always go to other people's funerals; otherwise, they won't come to yours."
3. "When you come to a fork in the road, take it."
2. "Baseball is 90 percent mental. The other half is physical."
1. "It ain't over 'til it's over."
While Berra's life may be over his Yogi-isms will forever live on as will his memory.
We here at Notinhalloffame.com would like to offer condolences to the friends and family of Yogi Berra at this time.