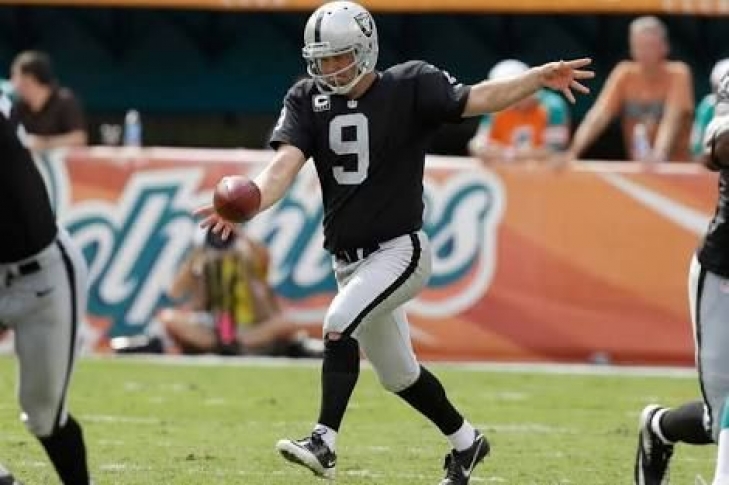 The career of arguably the best Punter ever has officially come to an end as Shane Lechler officially retired today.
Lechler played collegiately at Texas A&M where he would become one of the few Punters to be drafted as he selected in the 5thRound in 2000 by the Oakland Raiders, a team that through having Ray Guy in the 1970's knew the value of having an elite Punter. As a rookie, Lechler would be named a First Team All Pro and finished second in Yards/Punt. This type of performance would be consistent of what Lechler would do as a Raider. In his 13 seasons in Oakland he would be named a First Team All Pro six times, including a three year stretch from 2008 to 2010. Seven times he was in the Pro Bowl, which also consisted of a streak of five straight years from 2007 to 2011. Stat wise he was a four time leader in Punting Yards and five time league leader in Yards per Punt. He would play his final five seasons in the NFL with the Houston Texans.
At this time, Lechler retires with the most Yards per Punt (47.6) and accrued the second most Punts all-time (1,411).
As Lechler did not play last season, he is eligible for the Pro Football Hall of Fame in 2023. While Lechler is recognized as having been elite as his position, his spot on the gridiron was as a Punter, a disrespected trade in Canton. Ray Guy was considered to be revolutionary at the position and he had to wait until he was a Senior Candidate before he got in.
We here at Notinhalloffame.com would like to wish Shane Lechler the best in his post playing career.