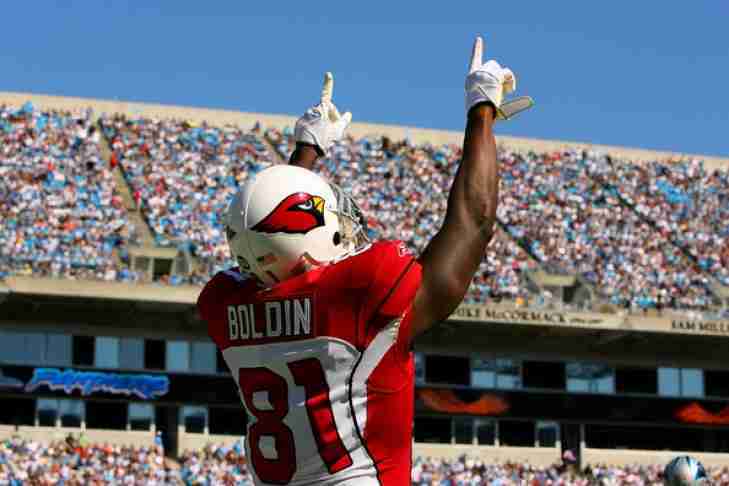 Well, we have another sudden retirement worth talking discussing.

13 days after he signed a one year contract with the Buffalo Bills, Wide Receiver Anquan Boldin has announced his retirement from professional football so that he focus on his humanitarian efforts. He had this to say in a statement to ESPN:

"Football has afforded me a platform throughout my career to have a greater impact on my humanitarian work, and at this time, I feel drawn to make the larger fight for human rights a priority. My life's purpose is bigger than football."

How can you not respect that? Especially considering how much social work he has done in the past!

Boldin was drafted in the second round by the Arizona Cardinals out of Florida State in 2003 and made an immediate statement in the NFL by going to the Pro Bowl and being named the AP Offensive Rookie of the Year. Boldin would play for Arizona for seven seasons where in that time he would make three Pro Bowls and have five seasons where had a four digits in Receiving Yards. He would be traded to the Baltimore Ravens where in his third and final year with the team he would help them win the Super Bowl. Boldin would have six receptions for 104 Yards and a TD in the big game. He would finish out his career with the San Francisco 49ers for two seasons and one final one with the Detroit Lions

Boldin retires with 1,076 Receptions (9th overall), 13,779 Receiving Yards (14th overall) and 82 Receiving Touchdowns (23rd overall). These are numbers that should warrant a look from the Pro Football Hall of Fame, though without a First or Second Team All Pro Selection, it might be a little difficult for him to make enshrinement. He will be eligible for the Pro Football Hall of Fame in 2022.

We here at Notinhalloffame.com wish Anquan Boldin the best in his philanthropic efforts as an agent of change. Football's loss is society's gain.