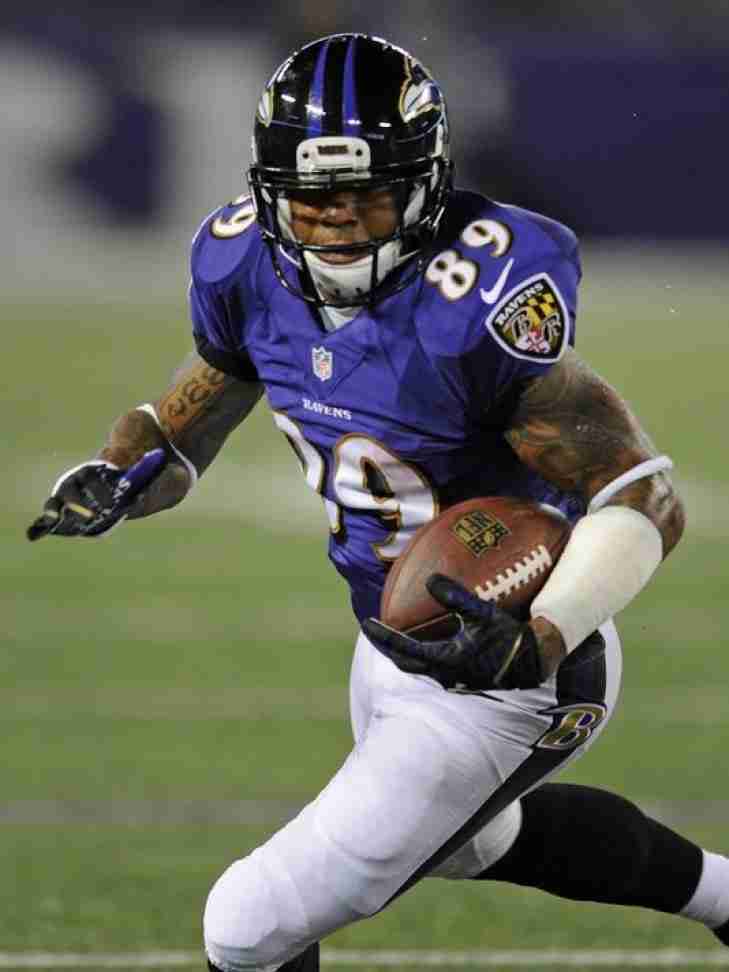 A fairly major retirement in the world of professional football will take place at the end of this season as Baltimore Ravens' Wide Receiver, Steve Smith Sr., will hang up his cleats following this year's campaign.
Smith is entering his second (and final) season with Baltimore after spending the first thirteen seasons of his career with the Carolina Panthers. Seven times, Smith eclipsed 1,000 Yards Receiving in a season and in 2005 he would lead the NFL in both Receptions and Yards Receiving. A two time First Team All Pro, Steve Smith currently ranks 14th in Yards and a 800 Yard season would put him in the top ten, and improve his Hall of Fame probability, even in an era with inflated numbers for wideouts.
Is Steve Smith Sr. a Hall of Famer? We're not sure that he is, but another Pro Bowl season, or a deep playoff run by the Ravens could put him over the top.