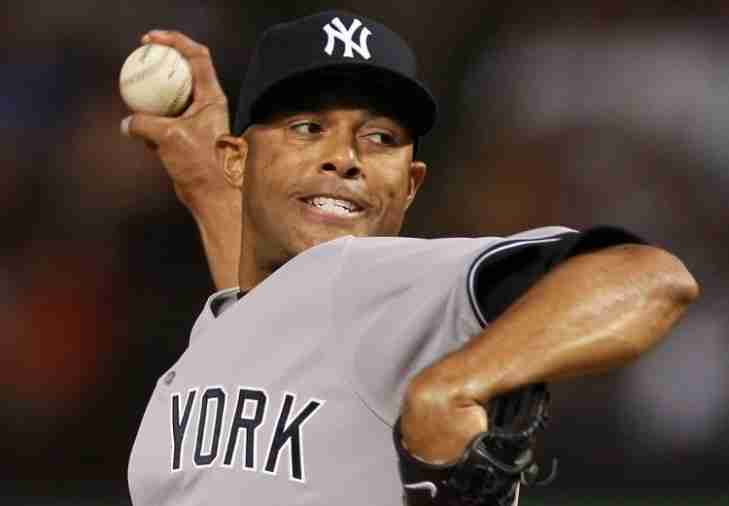 We here at Notinhalloffame.com have continued our expansion of our Baseball section with a look at those who will be eligible for the Baseball Hall of Fame in 2019.
The following players will be the eligible for the Hall of Fame in 2019:
Andy Pettitte
Barry Zito
Brad Penny
Darren Oliver
Derek Lowe
Freddy Garcia
Jake Westbrook
Jason Bay
Jon Garland
Jose Contreras
Juan Pierre
Kevin Youkilis
Lance Berkman
Mariano Rivera
Michael Young
Miguel Tejada
Octavio Dotel
Placido Polanco
Rafael Furcal
Ramon Hernandez
Roy Halladay
Roy Oswalt
Ryan Dempster
Ted Lilly
Todd Helton
Travis Hafner
Vernon Wells
Yorvit Torrealba
A few things certainly stand out from this group.
Mariano Rivera, who without question is the greatest relief pitcher of all time is expected to enter the Baseball Hall of Fame on his first ballot.
Roy Halladay, a two time Cy Young Award winner is also a huge name on the ballot, and conceivable the eight time All Star could also join Rivera on the first ballot.
For our money, the most interesting name on the ballot is Todd Helton, who for a five year period was one of the top offensive players in the National League and has accumulatively put together a Hall of Fame resume. Will the Coors Field bias affect him as it did Larry Walker?
Andy Pettitte is another intriguing candidate as his stats put him on the fence, but his admitted (though contrite) PED use could place him on the wrong side of the vote.
The third "Killer B", Lance Berkman should also get a decent percentage of the vote.
Beyond those five, it is difficult to imagine anyone else making the second year of eligibility, though didn't many peg Miguel Tejada as a strong contender once upon a time?
For what it is worth, there is also a healthy contingent of former World Series Champions from the Boston Red Sox and the St. Louis Cardinals.
Gang, you know what we want you to do!
Take a look at the new entries and cast your vote and offer us your opinion.
As always, we here at Notinhalloffame.com thank you for your support and we will continue to provide updates as often as possible.