Days from the January 24, 2023, announcement by the National Baseball Hall of Fame of candidates who may have been elected by the Baseball Writers' Association of America (BBWAA), the burning question is not who those candidates, if any, will be. Instead, the burning question is: What morality are BBWAA voters going to legislate for the Hall of Saints this year?
For more than a decade, the controversy over performance-enhancing drugs (PED) has consumed discussion about who should or should not be elected to the Hall, capped by the late Hall of Famer Joe Morgan's now-infamous 2017 missive to voters about keeping the PED Penitents out of Cooperstown. But although the PED predicament remains—among the returning candidates on the 2023 BBWAA ballot are Manny Ramirez and Álex Rodriguez—voters are now finding other performance flaws in candidates to deny them entrance to the Hallowed Hall.


Here's the problem: While PED is a legitimate concern in evaluating a candidate's worthiness for the Hall because it illustrates behavior done during candidates' playing career that impacts their performance, BBWAA voters are now scrutinizing players' non-baseball behavior after their playing careers have ended. Citing the "integrity," "sportsmanship," and "character" criteria in Rule Five of the BBWAA Rules of Election, they appear to be using that as a justification not to vote for a candidate, even one who by any measure is a genuine Hall of Famer based on his playing career.
One such candidate was Curt Schilling, whose last chance to have BBWAA voters elect him was last year. Schilling seemed destined for Cooperstown glory as recently as 2020, when he received 70.0 percent of the vote. But a negligible gain in 2021, attributed to growing dissatisfaction among voters concerning Schilling's noxious social-media presence over the last several years—long after his playing career had ended—ultimately led to his being denied entry into the Hall.
Granted, Schilling did himself no favors after the 2021 voting results were announced with his churlish demand to be removed from the 2022 ballot (the Hall refused), which all but guaranteed that he would come up empty-handed last year. (My social and political opinions could not be more diametrically opposed to Schilling's—but I have always maintained since 2011 that Schilling is a no-doubt Hall of Fame pitcher.)
Also taking a hit was Omar Vizquel, still on the 2023 ballot but who saw his support plummet by more than half, from 49.1 percent in 2021 to 23.9 percent last year. The reason appears to be allegations that surfaced in August 2021 about Vizquel's sexual harassment of an autistic bat boy; this followed Major League Baseball's then-ongoing investigation into his ex-wife's allegations of domestic abuse—again after his playing career had ended.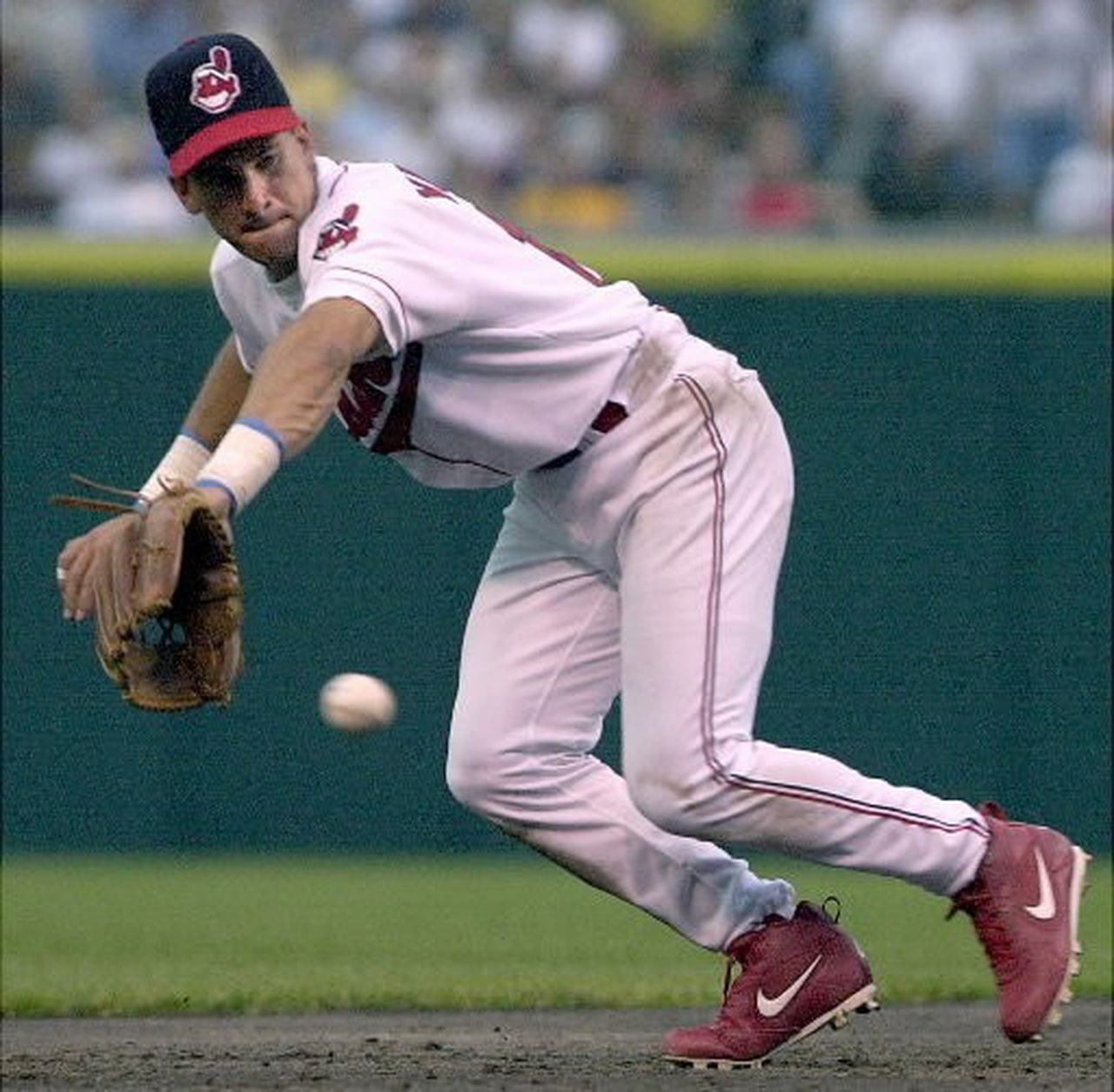 One of baseball's greatest defensive shortstops--but will Omar Vizquel's alleged personal misconduct made after his playing days were over keep him out of the Hall of Fame?


The 2022 ballot was also the last chance for PED Penitents Barry Bonds, Roger Clemens, and Sammy Sosa, although their fate, after a decade of contentiousness, was a foregone conclusion. Then, as the Hall rolled out its newly revamped Veterans Committee structure with an emphasis on baseball since 1980, who should appear on the 2023 Contemporary Baseball Era Committee ballot of eight candidates but Schilling along with PED Penitents Bonds and Clemens, all fresh from their final appearances on the BBWAA ballot? Joining them was Rafael Palmeiro, another PED Penitent who lasted all but four times on a BBWAA ballot.
The balance of the ballot included Albert Belle, Don Mattingly, Fred McGriff, and Dale Murphy, and as I pointed out in my assessment of the 2023 Contemporary Baseball Era Committee ballot, it was hard not to conclude that this ballot was gamed deliberately to make the path to Cooperstown easier for at least Mattingly, McGriff, and Murphy, with McGriff, on his first post-BBWAA ballot, getting the call from the Hall.
This isn't to take anything away from Fred McGriff, practically the definition of the "borderline Hall of Fame candidate," and although I never considered him a Hall of Famer, I noted in my assessment that I had no issue if he was selected by the committee.
However, if you consider Belle, notorious for his attitude and temper, to be another "rotten apple" along with Schilling and the PED Penitents, then the odds looked very good for at least one of the remaining three. Let's face it: The Veterans Committee is an insiders' cabal comprising Hall of Fame players, executives, and media personages and historians who are not going to stick their necks out for any players with even a hint of taint about them (although Schilling did poll a surprising seven votes).
Thus, McGriff's selection provided vindication for the "good character" cheerleaders (such as MLB Network's resident Hall of Fame bulldog Brian Kenny, who extolled "Cooperstown Justice" only for Mattingly, McGriff, and Murphy), reinforcing the perception that the Hall of Fame is becoming the Hall of Saints that fabricates a Disneyfied vision of baseball—an "uplifting, feel-good visit," to borrow Joe Morgan's words—that rewards former players who not only were exemplary performers on the field but were also exemplary human beings on and off the field—even after their playing careers have ended.
Yes, induction into the Hall of Fame is a privilege, not a right. And as a private institution, the Hall can establish the criteria it chooses to within legal limitations (it cannot ban non-white candidates because of anti-discrimination statutes, for example).
But this disturbing trend on the part of voters in both the BBWAA and the Veterans Committee that judges a player on his worthiness for the Hall of Fame not only on his behavior off the field but after his playing career has ended leads to a slippery slope whose ramifications may be unforeseen—and are potentially unsettling.
By no means does this condone or minimize behavior of the kind that Schilling and Vizquel have appeared to have demonstrated. Reprehensible behavior must have its consequences. However, this positions the Baseball Hall of Fame in crosshairs into which it has, wittingly or not, strayed: Is this the Hall of Fame? Or is this the Hall of Saints?
In other words, does entrance into the Hall—which, let's be honest, has always had overtones of sanctity and canonization since we speak of "enshrinement" in the Hall—now require that a player (more so than non-players also "enshrined") not only demonstrate superior baseball prowess during his career but also superior social decency and morality both during and after his career? And while you can use objective metrics to evaluate his prowess, how do you evaluate his social decency and morality? Should you? And who does the evaluation? Right now, it's the voters, both in the BBWAA and on the Veterans Committee.
Moreover, do you then conduct a retroactive evaluation of players already in the Hall? Because you know this reprehensible behavior is not a new phenomenon. It has always been present in human society. What has changed are the social and legal attitudes toward that behavior; no longer is it a matter of minimizing, ignoring, dismissing, or denying it as in the past. Thus, it is all but inevitable that players already "enshrined" have halos that are tarnished; we just haven't outed them yet.
This is not a hypothetical issue, nor even one buried in the distant past. In 2021, Roberto Alomar, inducted into the Baseball Hall of Fame in 2011, was banned from baseball because of allegations of sexual harassment in 2014 lodged by a Toronto Blue Jays staffer. The Blue Jays fired him and removed his Hall of Fame banner from the Rogers Centre, their home field, although the Baseball Hall of Fame has not yet taken any action regarding his "enshrinement."
Will the Hall of Fame take any action? Should it? And if it does, how far down that notorious slippery slope does it go?
This question of morality in the "shrine" called the Hall of Fame persists. Not only does the PED issue remain for the 2023 ballot, but making his ballot debut this year is Carlos Beltrán, whom I identified in 2020 as the only no-doubt Hall of Famer debuting this year . . . except for one slight issue: he has a cheating problem. Not strictly by himself, but as the reputed enforcer of the sign-stealing scheme the Houston Astros enacted during their world championship season of 2017, his culpability will undoubtedly arise during discussions about his Hall-worthiness, particularly as the Astros just won the 2022 World Series (although, of course, Beltrán was not involved with that team's victory).
Beltrán's fate is the capper for what has been, again, a lively year in baseball that shapes the environment for Hall of Fame voting.
Hall of Fame Environment 2023
The PED issue never seems to go away: In 2022, one of Major League Baseball's most impressive young stars, Fernando Tatis, Jr., received an 80-game suspension after he failed a test for a banned substance, his first violation.
Tatis's status as an incipient superstar was cemented with the 14-year, $340 million contract extension he signed with the San Diego Padres in 2021, in only his third year in MLB. However, his testing positive for the anabolic steroid Clostebol in the ringworm medicine he stated he had taken puts him in the category of dubious superstars such as Manny Ramirez and Álex Rodriguez; meanwhile, Tatis's budding track record of injuries casts further doubt on the Padres' prudence in awarding him such a lengthy and lucrative contract extension.
Work Stoppage: Would There Be Baseball in 2022?
However, Tatis's plight is but one strand in the robust narrative MLB spun for the 2022 season. First and foremost, there was concern whether there would be a 2022 season as, following an inability to agree on demands as the 2016 collective bargaining agreement (CBA) between MLB and the Major League Baseball Players Association (MLBPA) was set to expire on December 1, 2021, MLB owners instituted a players' lockout, triggering the first MLB work stoppage since the players' strike in 1994.
Negotiations between MLB and the MLBPA were tense, terse, and contentious, and as 2022 slipped into late February and then early March, when players begin to report for spring training, expectations for a full season of baseball, just one season removed from the 2020 season that was drastically abbreviated because of the COVID-19 pandemic, were dwindling.
But on March 10, 2022, both parties agreed to a new, five-year CBA. With that, Major League Baseball experienced significant changes.
The 2022 season, begun on April 7, was a full, 162-game schedule, and thanks to a revamped postseason structure, it would, for the first time in MLB history, knowingly and deliberately end in November. (The 2001 postseason strayed into November because of the unforeseen hiatus MLB took following the September 11 terror attacks.)
For the first time, MLB used a seeding system for the postseason that saw the addition of another wild-card team, bringing the total to six postseason teams in both the American and National Leagues. The two division winners with the best records (first and second seeds) received a bye into the Divisional Series as the two wild-card teams with the best records (fourth and fifth seeds) played a best-of-three Wild Card Series, as did the third-seed division winner and the sixth-seed wild-card team. From there, the postseason proceeded with the existing structure through the Divisional, League Championship, and World Series.
Before the postseason, though, a number of rule changes affected regular-season play. One that changed National League history was the permanent institution of the designated hitter as pitchers would no longer have to wield a bat against their opposite numbers (except perhaps as a pinch-hitter) as they had done since baseball had begun. Also reinstituted was the automatic runner on second base to start each inning in regular-season games that go into extra innings.
Off the field, baseball minor-league players became members of the MLBPA as, for the first time since the minor leagues were founded in 1901, players became unionized. Minor leaguers have historically played with at best subsistence wages in their quest to make the Show, an economic inequality that had been decried for some time. Thus, the unionization of minor leaguers, albeit at its first step, is another historical milestone for baseball (and, in the larger sense, for labor relations as well).
Finally, as noted above, the Baseball Hall of Fame announced it was revamping, yet again, its Veterans Committee structure to emphasize both players and non-players from 1980 on with a separate Contemporary Baseball Era Committee for each group, with the players' variant meeting in December 2022 to determine whether any of the eight player candidates would be formally inducted into Cooperstown in July 2023; as noted above, the committee selected Fred McGriff for induction. (All other baseball from before 1980 will be handled by the Classic Baseball Era Committee.)
Should this current reconfiguration, the fifth since the start of the century, manage to last more than just a few years—and this latest approach does seem to be the most sensible adjustment yet—it could have ramifications for those players returning to the 2023 BBWAA Hall of Fame ballot, particularly those whose time on the ballot is expiring.
Returning Candidates
Of the 14 candidates returning to the BBWAA ballot, Jeff Kent is in his final year of eligibility while Gary Sheffield faces that challenge next year and five other candidates—Billy Wagner, Manny Ramirez, Andruw Jones, Scott Rolen, and Omar Vizquel—are now in the "decline phase" of their ballot eligibility, having passed the five-year mark of their ten-year eligibility, with Todd Helton and Andy Pettitte reaching that halfway point this year. The other five players still in their first half are Bobby Abreu, Mark Buehrle, Torii Hunter, Álex Rodriguez, and Jimmy Rollins.
With Carlos Beltrán the only debut candidate with a solid Hall of Fame case, the 2023 ballot could see a number of returnees make significant gains in their vote totals as this ballot could clear away the remaining logjam that plagued BBWAA voting in the 2010s.
Ballot Performance for 2023 Returning Candidates
Of course, "significant gains" become more crucial the longer a candidate remains on the ballot, with corresponding opportunities to be elected dwindling as he approaches his final year of eligibility.
The table below lists the candidates returning to the 2023 Hall of Fame ballot, ranked by their years on the ballot in descending order; their number of years include this current (2023) ballot. Their last appearance listed indicates the final year they may remain on the ballot, assuming that they garner at least five percent of the vote on all preceding ballots.


2023 BBWAA Hall of Fame Ballot, Returning Candidates Voting Summary, Ranked by Years on Ballot in Descending Order

Player

First Appearance

Last Appearance

Years on Ballot

Debut Pct.

Last Pct.

Highest Pct.

Kent, Jeff

2014

2023

10

15.2

32.7

32.7

Sheffield, Gary

2015

2024

9

11.7

40.6

40.6

Wagner, Billy

2016

2025

8

10.5

51.0

51.0

Ramirez, Manny

2017

2026

7

23.8

28.9

28.9

Jones, Andruw

2018

2027

6

7.3

41.4

41.4

Rolen, Scott

2018

2027

6

10.2

63.2

63.2

Vizquel, Omar

2018

2027

6

37.0

23.9

52.6

Helton, Todd

2019

2028

5

16.5

52.0

52.0

Pettitte, Andy

2019

2028

5

9.9

10.7

13.7

Abreu, Bobby

2020

2029

4

5.5

8.6

8.7

Buehrle, Mark

2021

2030

3

11.0

5.8

11.0

Hunter, Torii

2021

2030

3

9.5

5.3

9.5

Rodriguez, Alex

2022

2031

2

34.3

34.3

34.3

Rollins, Jimmy

2022

2031

2

9.4

9.4

9.4

Returning Candidates Career Summaries
Particularly for those returning candidates in their "decline phase" on the BBWAA ballot, their careers have been well-parsed already, so capsule summaries of their careers should suffice. Comprehensive statistics for all new and returning candidates are available in the Appendix, which also includes definitions for statistics that appear in this section.
Bobby Abreu: Apart from Barry Bonds (for obvious reasons), the only hitter in MLB history with at least 900 career extra-base hits and at least 400 stolen bases who is not in the Hall of Fame is Bobby Abreu. The left-handed slugger is 25th all-time with 574 doubles (tied with Hall of Famer Charlie Gehringer) to go with 288 home runs and 59 triples. His two All-Star appearances, in 2004 and 2005, came during his nine-year sojourn with the Philadelphia Phillies.
With 60.2 career bWAR, he is ranked 21st among right fielders with 50.9 JAWS (Jaffe WAR Score system, a derivative of bWAR), but as a sabermetric darling with not even a top-ten finish in Most Valuable Player voting, Bobby Abreu, who may be the Dwight Evans of his generation, has a tough hill to climb among BBWAA voters.
Mark Buehrle: With 14 consecutive years with at least 200 innings pitched, Mark Buehrle also finds himself in distinguished company as he shares this record with Hall of Famers Greg Maddux, Christy Mathewson, and Phil Niekro. The soft-tossing southpaw who spend 12 of his 16-year career with the Chicago White Sox also tossed two no-hitters during his career, one of them, against the Tampa Bay Rays in 2009, the 18th perfect game in MLB history.
Profiling Buehrle in my 2021 to 2025 ballot forecast, I noted that he was an innings-eater par excellence who succeeded despite not being a strikeout pitcher while pitching to a 3.81 ERA and a 117 ERA+ in a high-offense era, then concluded that he would likely poll enough votes to stay on the ballot. That has held true so far, but Mark Buehrle is not likely to rise significantly in polling—and his initial burst of support could very well evaporate now.
Todd Helton: The face of the Colorado Rockies, for which he played his entire 17-year career, Todd Helton holds most of the franchise's major offensive records. Granted, the left-handed slugger had the Coors Field advantage, becoming one of only six hitters in MLB history to reach 400 total bases in a season twice—and only one of three to do so consecutively (2000 and 2001)—with Sammy Sosa the only one besides Helton yet not in the Hall of Fame, although the bulk of his career occurred after humidors were introduced to neutralize baseballs in 2002.
In 2000, the three-time Gold Glove first baseman led the National League in hits with 216 and in batting with a .372 average (Nomar Garciaparra led the American League with an identical mark) while leading the Majors with 59 doubles and 147 RBI but finished fifth in NL MVP voting, indicating the bias against the inflated numbers up in Denver.
In 2017, as Larry Walker was still laboring to make gains on the Hall of Fame ballot, I went to great lengths to make the Hall of Fame case for Helton as a borderline candidate in the face of the Coors Field bias while concluding that he might not get elected in his first few tries but would be elected before his time on the BBWAA ballot was up. Lo, with Walker getting the call to the Hall in 2020, his final year of eligibility, Todd Helton has indeed made significant strides on the next three ballots, and with 52.0 percent of the vote in 2022, he seems poised for election in the next few years.
Torii Hunter: Profiling Torii Hunter in my 2021 to 2025 ballot forecast, I labeled the perennial Gold Glove center fielder—nine consecutive awards from 2001 to 2009—a one-and-done, but the right-handed slugger with 2452 hits, 498 doubles, and 353 home runs in a 19-year career, 12 of those with the Minnesota Twins, has survived two ballots so far. The five-time All-Star never led the league in any offensive category although he did finish sixth in AL MVP voting in 2002. An excellent two-way player who also stole 195 bases, Torii Hunter, ranked 36th by JAWS among center fielders, could find himself off the ballot, if not this year, then very soon.
Andruw Jones: The 2005 runner-up to Albert Pujols for NL MVP, Andruw Jones led the league that year in RBI with 128 and led the Majors in home runs with 51, but two years later, in his 12th and final season with the Atlanta Braves, the center fielder who was another perennial Gold Glove winner—ten consecutive awards from 1998 to 2007—had fallen off a cliff as he finished the last five years of his 17-year career playing for four teams, appearing in at least 100 games only once as his OPS+ during that span was 95—below league average.
I admit that I dismissed Jones as a Hall of Famer in my 2017 assessment of him as a borderline candidate, but by the 2021 BBWAA election, I was now on the Andruw Jones bandwagon thanks to reconsideration of his tremendous, if not wholly dominant, decade-long peak that saw the right-handed slugger hit 345 home runs, drive in 1034 runs, and steal 115 bases while generating 57.6 bWAR including 24.2 dWAR while is his 54.6 career JAWS is good for 11th all-time among center fielders.
During his peak, the five-time All-Star did indeed have six seasons with a bWAR of 5.6 or greater, which indicates All-Star level. BBWAA voters must have had the same change of heart as they have endorsed him in greater numbers since 2020. Polling 41.4 percent of the vote last year, Jones still has significant ground to cover to get to Cooperstown, but in his prime he showed that could cover a lot of territory.
Jeff Kent: On the other hand, Jeff Kent, finally reaching the 30-percent threshold in 2022, is not likely to cover the distance he needs to get to Cooperstown in his final appearance on a BBWAA ballot. And given his taciturn demeanor, the career leader for home runs among second basemen might not have enough friends already in the Hall should he appear on a future Veterans Committee ballot.
Which is a damned shame because Kent, whom I've been touting for the Hall of Fame since 2011, was one of the best second basemen of his generation. The big knock against him was his defense even as he played 2034 games, 13th all-time, at the keystone sack, one of only thirteen to play at least 2000 games at that strength position. Even in his final, age-40 year in 2008, he logged 116 games at second for the Los Angeles Dodgers. In other words, Kent was never moved to a corner position as he entered his decline phase, nor did he move to the American League to become a designated hitter. He remained a second baseman for his entire career.
And even if his career dWAR (–0.1) and career Total Zone total fielding runs above average (–3) are nothing to brag about, the right-handed slugger is one of the greatest-hitting second basemen of all time, 30th in career doubles (560), 54th in career runs batted in (1518), and 77th in career home runs (377). Among second basemen in the integrated era since 1947, Kent's career RBI total and slugging average (.500) are tops while his OPS (.855) is second and his doubles total is third. With the San Francisco Giants, the five-time All-Star aced out his teammate and perennial Most Valuable Player candidate Barry Bonds for the award in 2000.




One of the best-hitting second basemen of all time, Jeff Kent is facing his last pitch for the Hall of Fame but the odds of connecting to Cooperstown glory are not encouraging.

Ranked 21st among second basemen by JAWS, Jeff Kent is a borderline Hall of Famer, a Larry Lunchpail kind of player who showed up to do his job and to do it well, not flashy nor a fan favorite, but one whose consistency and excellence merits his inclusion in Cooperstown. A contestant in the 2012 edition of the reality series Survivor, Kent came in tenth, and in 2023 he seems destined to be voted off this island too.
Andy Pettitte: If pitcher Andy Pettitte did not own five World Series rings, all won with the New York Yankees, would we even be talking about him for the Hall of Fame? Well, yes, we would because in his 18-year career, the left-hander started 521 games, tied with Hall of Famer Jim Palmer for 40th all-time, while his 3316.0 innings pitched ranks 91st, still significant in an era in which 200 innings pitched in a season is an accomplishment, and Pettitte did that ten times while winning 256 games, 42nd all-time.
But as I noted back in 2013 in an article on pitching wins, Pettitte seemed more like a hothouse flower dependent upon the team, the New York Yankees, for which he played 15 seasons in an 18-year career, for his success more so than they depended upon him for theirs. That may be unfair since Pettitte is considered part of the Yankees' "Core Four" of the late 1990s and early 2000s along with Derek Jeter, Jorge Posada, and Mariano Rivera. But while Jeter and Rivera sailed into the Hall on their first ballot, Posada failed to stay on his first ballot, and Pettitte has been impressing about one in ten voters during the four years he has been on the ballot.
Pettitte's association with both PED Penitent Roger Clemens and with PED himself is also a factor, which I noted in 2017 while also stating that Pettitte was simply not a dominant or staff ace pitcher at any time during his career. With 521 starts and 3316.0 innings pitched, Pettitte amassed an impressive 60.2 bWAR but his S-JAWS of 47.2 places him 81st all-time among starting pitchers, just below Mordecai Brown and Joe McGinnity, whose careers were shorter than Pettitte's, and also below fellow compilers Red Faber and Early Wynn. Indeed, Pettitte, selected to just three All-Star teams, posted a seasonal bWAR total of 4.0 or better just three times as well, reinforcing what voters seem to regard about Andy Pettitte: not a Hall of Famer.
Manny Ramirez: Unlike Pettitte, though, and just on numbers alone, Manny Ramirez is not only a Hall of Famer—he is one of the greatest right-handed hitters of his generation, if not all time, although with a .312/.411/.585/.996 slash line, 555 home runs (15th all-time), and 1831 runs batted in (20th all-time), he certainly brooks comparison with legendary Hall of Fame sluggers from Jimmie Foxx and Hank Greenberg to Hank Aaron and Willie Mays.
Of course, were it not for two failed drug tests in 2009 and 2011—both occurring after MLB's Joint Drug Prevention and Treatment Program was codified in 2006—with Ramirez abruptly retiring following the second one, the colorful left fielder, ranked 10th all-time by JAWS at that position, would have already been elected. As the first superstar to be snared after the program was instituted, Manny Ramirez is unlikely to rise any higher in Hall of Fame voting from where he is now, and he may taper off to Sammy Sosa levels as his languishing on the ballot comes to a fruitless end.
Álex Rodriguez: But if Ramirez's travails were egregious, where does that leave Álex Rodriguez, who will reign as the poster boy for PED until into the next decade? As I noted about the right-handed slugger in my forecast for BBWAA ballots from 2021 to 2025, A-Rod is ridiculously qualified for the Hall of Fame, but barring a change in attitude among BBWAA voters, the shortstop and third baseman, second only to Honus Wagner when ranked by JAWS for shortstops, will get into Cooperstown only if he buys an admission ticket.
Scott Rolen: However, the one returning candidate with the best chance to be elected to the Hall of Fame this year is Scott Rolen, who finished north of 60 percent in 2022 voting as the only candidate to poll ten percent or more from 2021. The 1997 National League Rookie of the Year, who easily bested fellow 2023 candidate Andruw Jones and Hall of Famer Vladimir Guerrero in voting that year, ranks 10th all-time among third baseman by JAWS, with the first nine already in the Hall except for Adrian Beltre, who is all but assured of being elected as soon as he becomes eligible in 2024.


Just vote him in already. Scott Rolen, one of the best two-way third basemen in baseball history, stands the best chance of being elected to the Hall of Fame this year.


In his 17-year career, the right-handed slugger collected 517 doubles, 316 home runs, and 1287 RBI on his way to being named to seven All-Star teams while amassing eight Gold Gloves, and with a career dWAR of 21.2, 140 Total Zone total fielding runs above average, and 116 defensive runs saved—all the more impressive since Rolen had already been at the hot corner for nine seasons when DRS was introduced in 2003—Rolen didn't just "hit well enough for a Gold Glove"—he earned it in the field. With only one new candidate, Carlos Beltrán, a serious one for the Hall, Scott Rolen could be delivering his induction speech in Cooperstown next July.
Jimmy Rollins: One of just three candidates who debuted in 2022 to poll at least five percent of the vote, Jimmy Rollins was the sparkplug for the Philadelphia Phillies in the 2000s as the switch-hitting shortstop who excelled in the field, winning four Gold Gloves; at the plate, compiling 2455 hits including 511 doubles (56th all-time) and 231 home runs; and on the base paths, stealing 470 bases (46th all-time). "J-Roll" was the National League's Most Valuable Player in 2007 when he led the NL in runs scored (139) and triples (20); in fact, that season he became the fourth member of the 20-20-20-20 club with at least 20 in these four offensive categories: doubles (38), triples (20), home runs (30), and stolen bases (41), with the latter two also putting him in the 30-30 club.
Rollins cooled off considerably the following season, although his bWAR of 5.5, with his dWAR of 2.5 a career high as he won his second Gold Glove, was not far off his career-high 6.1 from 2007; more importantly, he led the Phillies to a World Series victory in 2008, the second for the venerable franchise. In my ballot forecast for 2021 to 2025, I considered Rollins to be a one-and-done, but his debut echoes that of Torii Hunter's in 2021, although Hunter just managed to stay on the ballot in 2022. Ranked 32nd all-time by JAWS, Jimmy Rollins was an excellent two-way shortstop but not an outstanding one, and although he (like Hunter) may benefit from the thinning ballot, he is not likely to generate too much more support.
Gary Sheffield: One of Gary Sheffield's unsung accomplishments is not just that he ranks 21st in career walks (1475), but that the right-handed slugger with 467 doubles and 509 home runs struck out 304 times fewer than he walked, a remarkable achievement for his era, particularly as his distinctive, aggressive bat-wagging as he waited for the pitch suggested a hitter who was about to come out of his shoes swinging at that pitch. Sheffield won a batting title early in his career with the San Diego Padres in 1992, already the second of eight teams he would play for in his 22-year career, as he finished in the top ten for Most Valuable Player voting six times, missing out to Hall of Famer Vladimir Guerrero in 2004.
In fact, Sheffield, who played more than half of his 2203 games started in right field, resembles Guerrero in many aspects of his offensive record, with Guerrero ranked 22nd all-time in JAWS (50.3) among right fielders while generating 59.5 career bWAR and Sheffield ranked by JAWS 24th all-time (49.3) while generating 60.5 career bWAR. But whereas Guerrero was elected to the Hall on his second ballot, Sheffield faces his final ballot next year. He was linked to Barry Bonds and the BALCO scandal in the 2007 Mitchell Report, so PED appears to be the culprit, at least initially—"Sheff" languished in the low teens in voting percentage his first five years on the ballot—but he jumped to 30.5 percent in 2020 and then to 40.6 percent the next year before replicating that in 2022.
Thus, this ballot is crucial for his Hall of Fame chances: If he cannot entice more than a sizeable minority of voters into his camp, his odds of getting to the 75-percent threshold next year are slim—and should he make it onto the next available Contemporary Baseball Era ballot, he probably shouldn't expect the same kind of love that that committee showed Fred McGriff this year. I admit that I didn't show Sheffield much love when he first hit the ballot, but by 2021 I was endorsing him for the Hall of Fame, and I'm still doing so.
Omar Vizquel: In 2017, I made a lengthy Hall of Fame case for Omar Vizquel that ultimately compared the switch-hitting shortstop to Rabbit Maranville, whom BBWAA voters did elect to the 1954 Cooperstown class on Maranville's 14th ballot. (Sadly, Maranville died in January 1954, just months before the induction ceremony.)
After Vizquel's vote total plummeted from 49.1 percent in 2021 to 23.9 percent in 2022, the appropriate comparison now might be to Fatty Arbuckle, a silent-movie superstar of Maranville's era who was accused of the 1921 rape and manslaughter of an aspiring actress and was tried three times before he was ultimately acquitted; although vindicated (the jury that acquitted him issued a formal written apology to Arbuckle for even having to deliberate his case), the scandal effectively destroyed his career.
Vizquel has faced accusations of domestic abuse against his second wife and of sexual harassment against an autistic batboy, and although Vizquel has not been tried in either case, he does seem to have been convicted in the court of BBWAA voter opinion in the current session of purity for the Hall of Saints. As a defensive ace at arguably the toughest position on the diamond, albeit one whose offensive capabilities were never more than adequate at best, Vizquel was never a lock for the Hall, particularly as he played in an era of premier two-way shortstops that continues today, with 2022 seeing a bumper crop of free-agent shortstops that included Xander Bogaerts, Carlos Correa, Dansby Swanson, and Trea Turner.
Given BBWAA voters' propensity toward a Hall of Saints, expect Vizquel to make at best a marginal recovery in his vote total. Current JAWS rankings have him listed 43rd among all shortstops; leaving aside his personal troubles that have occurred after his playing days were over, it's very likely that the BBWAA train to Cooperstown has left Omar Vizquel on the platform for good, with even the Veterans Committee unlikely to pick him up either.
Billy Wagner: Along with Todd Helton, Andruw Jones, and Scott Rolen, Billy Wagner has also seen his support trend significantly upward in the last three years, and with just over 50 percent of the vote going into his eighth year on the ballot, the fireballing southpaw stands a very good chance of closing his appearance on the BBWAA ballot with a ticket to Cooperstown.
That is only fitting for the greatest left-handed relief pitcher in MLB history who certainly numbers among the all-time elites. Ranked by R-JAWS, or reliever JAWS, which factors in leverage and win probability added along with bWAR components, "Billy the Kid" is sixth all-time, with the five relievers ahead of him already in the Hall of Fame. Sixth in all-time saves (422), Wagner also generated a 187 ERA+, second only to Mariano Rivera, and, with 1196 strikeouts in 903.0 total innings, an unreal 11.9 strikeouts per nine innings pitched.
In 2014, my assessment of Wagner concluded that he was definitely a Hall of Famer but that Hall voters wouldn't see it that way, more specifically, "until the Hall develops an approach to recognize role players—if it ever does—Billy Wagner will be lucky to stay on the ballot past his first year." That pessimism was based upon Wagner's relative lack of visibility, including on the leaderboards (although he did finish in the top ten for Cy Young voting twice), and a dismal postseason record that saw him surrender 21 hits, including three home runs, in just 11.2 innings pitched, yielding a 10.03 ERA in 14 appearances.
Happily, in recent years, BBWAA voters, who made Rivera the only unanimous Hall of Fame pick in MLB history, also voted in Trevor Hoffman, who debuted on the same ballot as Wagner (albeit on his second try), while the Veterans Committee voted in Lee Smith on his first post-BBWAA ballot, thus nearly doubling the number of relief pitchers in the Hall. Billy Wagner seems to be poised to join them in Cooperstown before his ballot tenure expires.