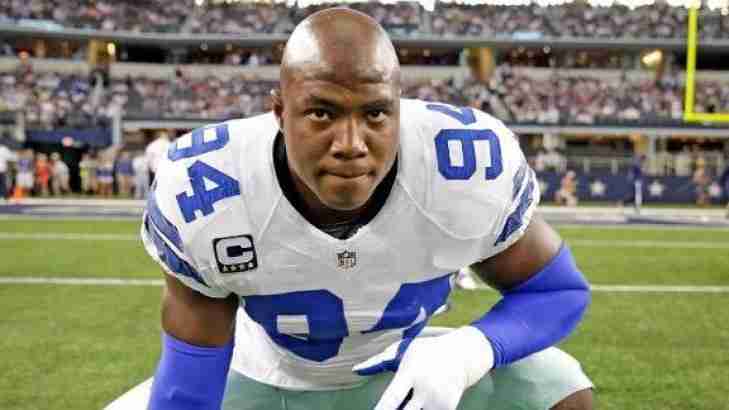 Another day, another major retirement in the National Football League.
On his Twitter page, DeMarcus Ware has announced his retirement citing that his "
long-term health and quality of life outweigh the spark and passion to play that I once had." Ware is retiring at 34
Years old.
Drafted 11th overall in 2005 by the Dallas Cowboys out of Troy, the former two time All Sun Belt Selection won the starting Linebacker job in training camp and would make the Pro Bowl the following year, the first of nine trips. The following season, Ware would make the First Team All Pro honors, and would earn that accolade four of the next five years.
Ware would lead the NFL in Quarterback Sacks twice over his career and had eight seasons where he would have double digits in that category. He would later help the Denver Broncos win Super Bowl 50.
Ware retires from the NFL 8th overall in Sacks with 138.5. He played 178 Games professionally.
While we are not certain whether or not Ware will get into the Pro Football Hall of Fame on the first ballot, he is likely to get in eventually and will certainly warrant a high rank when he is eligible in 2022.
We here at Notinhalloffame.com would like to congratulate DeMarcus Ware on a wonderful career and we wish him the best in his post-playing career.