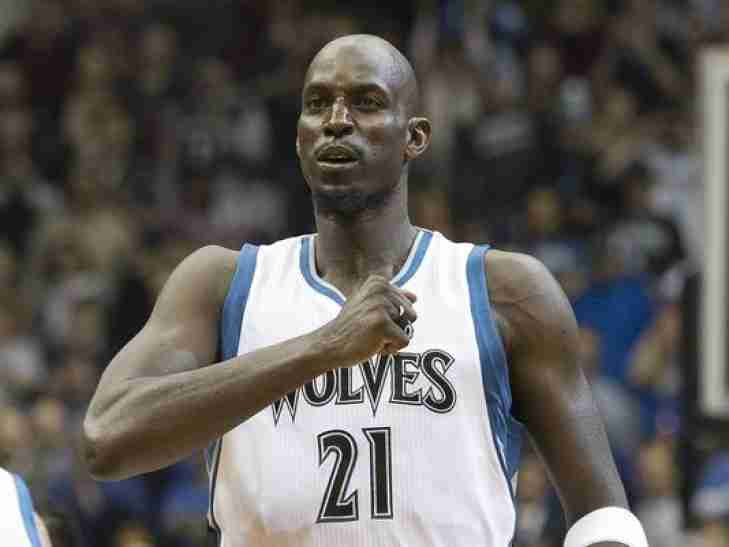 We have been expecting this day all week.
Kevin Garnett of the Minnesota Timberwolves announced his retirement over his Instagram page. This will conclude a productive 21 Year Career in which the big man Farragut Academy would cement a legacy as one of the most intense and defensive minded players of all time.
Garnett came into the NBA as the first high school player in twenty years and while many were concerned that a player out of high school could not make the jump to the NBA, though Garnett quickly silenced those critics and opened the door for high schoolers (for better or for worse) to enter the elite professional rank without having to go to college.
Drafted 5th overall in 1995 by the Minnesota Timberwolves, the 7' 1" Garnett would make Minnesota a credible team and for many a must watch in the league. KG would become an All Star 15 times, capture First Team All-Defensive honors 9 times and make the First Team All-NBA squad four times. He would also win the Rebounding title four times.
Seemingly on his shoulders, Garnett would take the T-Wolves to the playoffs multiple times but lacked the help to take them deep into the playoffs. A shocking trade to the Boston Celtics would put together a team good enough to win the NBA Championship in 2008. Garnett would later be traded to the New Jersey Nets and would come back to Minnesota to finish out his professional career.
Kevin Garnett will be eligible for the Naismith Basketball Hall of Fame in 2021, the same year that Kobe Bryant and Tim Duncan become eligible.
Can you imagine that Hall of Fame Class?
We can, and are planning our trip to Springfield already!