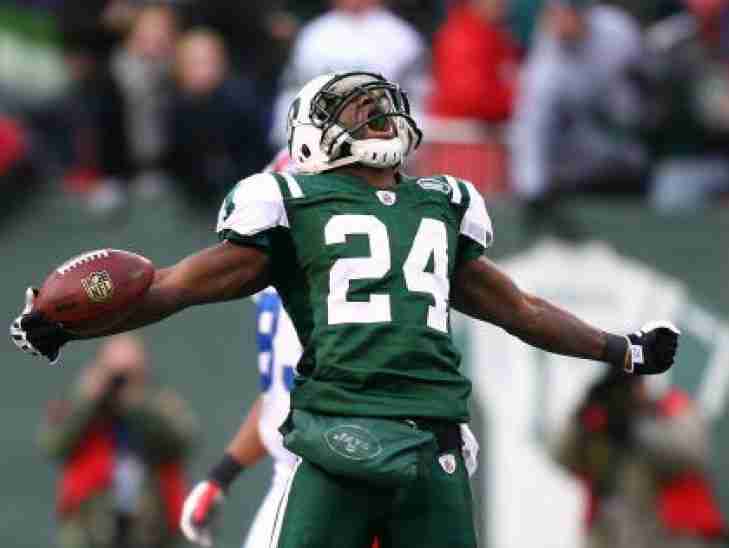 Revis Island s now closed.
In a post on Twitter, Darrelle Revis announced his retirement from the National Football League. He had this to say on his Twitter:
"For the past 11 years, it has truly been an honor to showcase one of my greatest gifts to the world. Today I am closing a chapter in my life that I once dreamed of as a kid and I am officially retiring from the National Football League. The game of football has opened doors for me I once thought were nearly impossible to get through. My passion to play the game at an elite level brought fun and excitement to the term "shutdown corner" which was nearly on the verge of extinction. Covering some of the toughest assignments in league history was a challenge every Sunday, but also an honor within this game we all love.
I would like to thank my coaches, teammates, and mentors who have made a significant impact in my life and helped to create amazing memories that my family and I will cherish for a lifetime. I'm excited as to what lies ahead as I pursue new ventures in different industries. Long live Revis Island."
This truly is an end of an era.
Drafted 14th overall in 2007 out of the University of Pittsburgh, Revis was an immediate starter for the New York Jets. In 2008 Revis would be named to what would be the first of four straight Pro Bowls and from 2009 to 2011 he was named a First Team All Pro. Around this time, the term "Revis Island" was coined, which was essentially a place on the gridiron where receivers went to fail.
2012 would see injuries reduce him to two Games and he would be traded to Tampa Bay prior to the 2013 season. While it wasn't a great fit, he was still named to the Pro Bowl. Tampa would release him and the New England Patriots would instantly sign him and he returned to First Team All Pro form and helped the Pats win the Super Bowl, but he would again be released in a cost cutting move and he returned the Jets and went to his seventh and final Pro Bowl in 2015. He played two more seasons, his final one with the Kansas City Chiefs.
Revis retires with 145 Games Played with 29 Interceptions and the reputation of being one of the best Cornerbacks of his day.
He should receive strong consideration for the Pro Football Hall of Fame of which he will be eligible for in 2023.
We here at Notinhalloffame.com wish Darrelle Revis the best in his post-playing career.