Photo courtesy of Nick Clemons
Born in New Jersey on November 25, 1968, Clarence Anicholas Clemons grew up to be a musician like his father, the late-great saxophone player Clarence Clemons (aka Big Man, for years a prominent member of Bruce Springsteen's E Street Band). Clemons the Third, known as Nick goes by the middle name he also shares with his father, and grandfather. As a singer, songwriter, guitarist, pianist, and harmonica player, the first born son of The Big Man began to get serious about a career in music after opening for his father with a set of originals at the Hard Rock Cafe in San Francisco. Soon after, Nick Clemons was living in Ocean City, Maryland with a band of his own.
In the early nineties, The Nick Clemons Band released an EP titled Waiting for You, which includes No Worries, a song featuring Clarence Clemons on sax. With a line-up of talent consisting of Timmy Douglas on bass, Joe Barker on guitar, Joey Stann on saxophone and flute, Jim Squirrell on trumpet, Eric Gonzalez on drums, and Jake Hughes on keyboards, The Nick Clemons Band has been touring the U.S. playing rock bars, clubs, festivals, corporate events, fundraisers, and private parties ever since.
On June 18, 2011, Nick lost his father when Clarence "Big Man" Clemons passed away from complications of a stroke. In November 2012, little over a week after Hurricane Sandy ripped through his home state leaving the Jersey shore a mess with homes, businesses, and lives destroyed, Air Canada dropped me off in Newark. After taking in some of the sites around Asbury Park, I sat down for a chat with Nick Clemons at his home in nearby Morgantown, where the storm also took his back deck...
Tell me about your early years and how you spent your time growing up.
I went to high school in Pennsylvania, but got kicked out in my junior year. I'd always been entrepreneurial and I was caught selling five-dollar cases of Old Milwaukee for 50 bucks each. I was expelled and asked not to return. I came back here to New Jersey and started at Christian Brothers Academy (CBA), a very prestigious school. From there I went to a Jesuit Catholic school, and although I didn't study with the aim of becoming a priest, I could have gone that way. Then I went to the University of Maryland, soon followed by a lot of travelling with friends who turned me on to The Grateful Dead. I began smoking pot. I also went on tour with my father. Then I started playing music. But here in Jersey, I did get a degree in social work and was a social worker for a couple of years. My father was a corrections officer for a while, and my mother was the director of rehab services at a mental hospital where she helped develop music therapy theories, so I was exposed to music and the health field early on.
Do you like helping people?
Yes. And it's definitely helped me ethically and politically. I'm extremely liberal, and I'm very happy Obama won the election.
Before we go any further, I wish to express my condolences at the passing of your father. I've been a fan of Bruce Springsteen and The E Street Band all my life, and when I heard that Clarence passed away, barely eighteen months ago, a huge chunk of my youthful skin fell off and hit the floor. This year, I've seen four Springsteen shows on the current Wrecking Ball tour, and although The Boss does a wonderful tribute to your dad on the big screen, it's certainly not the same as having The Big Man on stage. His presence is greatly missed.
I appreciate that. Thank you.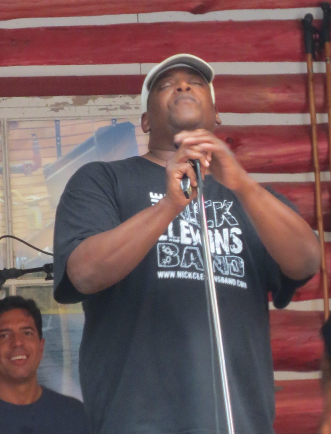 The Nick Clemons Band at The Cadillac Lounge Toronto 2012
Photo courtesy of Lisa McDonald
Your dad was a counsellor years ago, helping emotionally disturbed children. And in more recent years, he'd been a supporter of Home Safe, the non-profit organization that helps victims of child abuse and domestic violence. Clarence was also honoured by Little Kids Rock for his help in revitalizing music education in public schools. Now I hear you're starting a foundation with your brothers in honour of your father. Can you tell me about that?
It was a home for boys, a juvenile detention centre that my dad worked as a corrections officer. And he did some work with Home Safe, but since my dad passed away Home Safe held a charity event without our participation. We've since disassociated ourselves from Home Safe. I did start a foundation for my father, The Clarence Clemons Foundation, but ran into problems with his estate. I ended up building a relationship with The Lenny Bruce Foundation instead, which is run by my father's ex-manager, Darlene DeLano. Darlene is one of my confidants and advisors. She's also one of the most innovative women in rock and roll, and worked with my father for twenty years. Darlene and I raised money for Lenny's House by doing The Lenny Bruce Comedy Festival, a charity event that happened in Asbury last year. I'm pushing this charity until I can get my dad's foundation off the ground.
Back in Toronto tonight, Sam Grosso has New Jersey's own Southside Johnny and The Asbury Jukes playing at the legendary El Mocambo (Grosso recently became the new owner, intent on restoring the club to its former glory). And it's a show benefiting The Light of Day Foundation which as you know, helps raise money for Parkinson's Disease. Can you tell me about your involvement with Light of Day?
I participate in Light of Day benefit shows because they mean something to me. My mother has stage four Parkinson's. We'll be performing at the Light of Day fundraiser in Asbury Park on Jan 18th. If they do another Light of Day benefit in Toronto, I'd love to come up to Canada for that.
I was looking forward to seeing The Nick Clemons Band tonight in Sayreville, where you were scheduled to play a fundraiser for the SPCA ("Paws For A Cause"). But due to Hurricane Sandy, that's been cancelled, right?
Yea, cancelled, sadly. Our next show will be on Nov 17
th
and it will also be a fundraiser, at The Fixx in Redbank, for Sandy relief.
Tell me, was Clarence's grandfather a preacher?
My father's great-grandfather was an influential preacher in the Virginia Beach area. He had a huge congregation at a Baptist church, and my father's mother's father was a deacon in the same church. Churches back then were split. It's a weird thing. Somebody should write a book about the whole power struggle that goes on with people within religious structures; the jealousies between guys that stir up all the businesses, and those who nurture the relationships between the poor blacks in the rural areas and the whites with money. Preachers made a lot of money in the 1950s, 60s and 70s. If they needed something for the church, they'd talk to the councilmen and the mayors. My father's father was also a very interesting man. He was a big strong guy with big hands; a fisherman who worked on the dock. He had his own fish business, a fish market, one of the first black businesses in the Norfolk area. Members of my family worked there. Eventually he took that money, moved his kids north of the city to Chesapeake, where he bought a farm. That's where my father grew up, on the farm. Some may think my father grew up poor, but my father did alright.
And what about music? Did your father grow up listening to gospel music?
My grandmother was very religious and very smart. But I don't think she really had the musical talent to sing in church. But my aunts, uncles and nieces sang in the choir. My father studied horns and as most people know, he became quite proficient on the saxophone.
What were you hearing growing up? What were you listening to?
I remember finding a tape. I was probably nine or ten, and it was a mixed tape of Jimi Hendrix, Neil Young, and The Grateful Dead. I listened to that tape over and over again. It got me hooked on music. But back then there was such a cultural difference between the black and white communities. My father was a hero in the white community, yet hardly known in the black community. And my parents were divorced, so I grew up going back and forth between two different societies. And my family was very religious, almost cult-like between my father's siblings. Throughout the eighties, it seemed like I was the only one fighting for an identity. To me, my family were like robots of the Christian faith. And they regarded my father's music as devil's music. Between '75 and '80, I was the only one going to my father's shows. Even between musicians, there was a division back then. There was a division between the guys who played Motown music in the black clubs, and having to make the decision to go play in the white clubs, where the money was.
And somewhere along the way, your father wanted you to become a lawyer. Why is that? Did you have an interest in law?
I always had an interest in law, and took law in college. But I started to play music before I ever considered going to law school. And all my friends were Deadheads. I was travelling around, following The Grateful Dead. At that point in time, my father was struggling to keep his friends private. He was friends with a lot of people, and you have to understand that being inside the world of Bruce Springsteen meant that he had to keep things secret. It was like being in the mafia. Tabs were kept on everybody. It was part of my father's job to make sure he kept things private while he was doing his thing.
Actually, what I read is that Clarence wanted you to be
his
lawyer.
He did say that, but all I really wanted to do was play music. I have tracks with my dad and I playing together, and tracks that he got me playing on with Jimmy Vivino
and Downtime in New York City, right before Jimmy and Max (Weinberg) got Conan (Late Night with Conan O'Brien). One of my most memorable nights was in 1994, playing with Downtime and my dad. When Bruce broke up the band, my father played with us a lot. My band opened up for my dad a few times. I always looked at my father as THE man.
I can't believe how much you look like Clarence.
That's what I've been told.
I'm a long-time fan of The Grateful Dead, having travelled to see them many times over the years. Living the Deadhead lifestyle is part of my past as well. When I first saw The Nick Clemons Band at the Cadillac Lounge in Toronto (summer, 2012), I really didn't know what to expect. Not only was I impressed, but I heard that familiar jam band sound coming from the stage and commented on it. But I had no idea prior to this that you were even a fan of The Dead.
We have a forceful sound without being too loud, and we try to balance the jam aspect with songs. The eight songs of the first set can be one thing, and a drunken crowd can send you in a different direction by the second set. At some shows, we get 15-year olds who've only heard what they see on MTV, and we really push to try and entertain them. The challenge is fun. I'm influenced by The Dead and so is my drummer. My bass player comes from a hard thrash bass metal scene, and he's a student of Victor Wooten. My guitarist is a classic rock Jersey guy who's played with a thousand bands, and the keyboard player is the new kid who knows all the old school jazz stuff. I love the mix we have. The musicians in the band are phenomenal and we play rock, jazz, and blues. I followed The Grateful Dead from show to show with my friends, selling sheets and all kinds of crazy stuff over the years. One time, my father invited me to one of his New Year's Eve shows and on the limo ride over, he lit up a joint. We'd never burned together before. Earlier, I was sneaking upstairs to get high. But I knew he smoked because I would find his roaches. In the limo, the walls came down, and it was the first time we talked like adults, like men. Next thing you know, I'm in this room with Jerry Garcia and Billy Kreutzmann playing cards, and smoking joints. My father surprised the hell out of me. I had no clue this was going to happen. There were no cell phones back then, but I called my voicemail and my friends had left messages saying, "We're at the show at The Coliseum! Where are you?" I brought all my friends backstage. From then on, I was connected and had an endless amount of backstage passes. We went to a lot of shows. Every year, we'd go to the New Year's Eve show in Oakland. It was crazy.
And what about seeing your dad playing on stage with The Dead?
It was incredible. A great feeling! Iko Iko was phenomenal. And so was Sunshine Daydream! So many great songs. My dad played with The Dead probably twenty or thirty times; summer solstice shows, New Year's Eve shows. My girl is a big Deadhead too. She travelled with us to see them. She travelled to see The Dead even before we started seeing each other.
But The Dead are so different than other classic rock bands. I mean, we're talking about them at the same time, but you can't really put The Dead in the same rock pool as Bruce Springsteen and The E Street Band.
But you can though. With the older Bruce... the days of The Wild, The Innocent and The E Street Shuffle, when they were jamming and making free-flowing music.
The Nick Clemons Band at The Cadillac Lounge Toronto 2012
Photo courtesy of Lisa McDonald
I believe you started as a musician and a songwriter by playing the acoustic guitar and singing. You also play harmonica. Do you play anything else, and did you ever consider the sax?
I'm pretty much a self taught musician and learn mostly by ear. I also play piano, but I never went for the sax. The thing about playing sax, some guys play it and some guys sing it. My dad sings it. And he also played it out the side of his mouth, like no one else does. My sax player also sings when he plays. When you have that feel, there's a sound difference. It's the difference between an average sax player and a great sax player.
I heard that your first band was formed with Andre

Cholmondeley

, who now fronts Project/Object, a Frank Zappa cover band. I'm a big fan of Project/Object and interviewed Andre back in 2010. Can you tell me about playing with him?
That's great! Andre was my first bass player. We were out in California when we played together with a friend of his, Bob Ramos, and another friend of mine, guitarist Joe Boras from the eastern shore, who I went to the University of Maryland with. This was how The Nick Clemons Band started. We toured around in a hippy bus. We toured California and Florida. It was a great time. Andre met Todd Rundgren when we were at my father's house in Florida and it changed his life. Andre exploded and became a musical powerhouse. We continued to play together for a while, but eventually we went our separate ways. People grow apart, as ya know, and seek more control over their own situation. I started a new project with my Jersey City connections and played in some cover bands. And the band I have now is the best I've ever had. It's solid. The new tracks are incredible, really great tunes.
And what about song writing? How do you go about that?
Sometimes I'll write a melody on the piano or the guitar. Writing songs has always been easy for me, but sometimes it's challenging to come up with lyrics. So it's become collaborative. I like to write songs with the guys in my band, the guys that I have now.
Tell me about the first time you performed live... was it when your dad propped you up on a stool and said go!
Yes, it was at The Hard Rock Cafe in San Francisco in front of 500 people. I played my own rootsy original stuff, and it went well. I was hooked after that.
And The Rock 'n' Roll Hall of Fame... did you play there for the opening ceremonies?
Yes, we played with a few other bands and it was at the opening which was really cool. There were about 15,000 people, and we got nationwide exposure. It was a great opportunity and a good experience.
Do you play covers?
I don't like playing covers, and vowed
never
to play covers. I play three hours of originals and I will throw in a couple of cover songs, or a couple of songs that sound like covers, so we'll get paid, but I prefer to push the originals. I know I could go out and do a Bruce revue for ten grand, but I'm not going to do that. We have some great originals and there are many people out there who haven't heard them. I stopped playing music for a few years to get married and have a kid. Now my kid is three, and I'm at the point where my father has left me a lot of cash, and I don't have to worry. My family is stable, so I can do what I want.
When it comes to cover bands and playing in Asbury Park, I know that the bars in Asbury were hot spots for a while, and then they weren't, but then they came back again. And now Hurricane Sandy. Can you give me a little history on the Asbury Park music scene?
It's back. But it depends on how you frame a show. I mean, promoters around here are very... everyone has to make a buck, and if you're not wise you'll be taken advantage of. The key is to protect your name and make sure you don't over-extend yourself. You have to get out, but if you're an original band with any hope of becoming an international act, you have to bring in at least three hundred people. If you want to get paid, you have to put together a show and have a good package: good material, PR and promo, is key. I have the advantage of my name allowing me to play originals as a "national act", but I still have to be prepared to play for four hours every night.
But what about a place like the legendary Stone Pony? Do they have a crowd every night these days, with bands playing original songs?
Every place has its slow nights. They have to be promoted properly. People think all they have to do now is post something on Facebook, but that's not enough. There are a lot of bands out there.
What about other creative endeavours besides music... do you have other interests like your dad, who took on acting roles?
I have some book projects; books in development, and books that I want to turn into screenplays. I want to put together a production company to develop the screenplays. My dad acted in films like New York, New York, and Bill & Ted's Excellent Adventure, and some other television shows here and there. I have some friends in television who could help me. I'm friends with some people from The Sopranos. My friend Eric Metzger who works on 30 Rock, he and I are working on some book projects that we really hope to get off the ground.
Sounds like you have a lot going on.
I've got to. It's a short life. At this point in time I have the funds to do what I want, so I want to make sure I take advantage of all the right opportunities. One thing I can tell you about being in this business: I know everyone I ever knew. Does that sound crazy?
Say again?
I know everybody I've ever known. No one ever leaves. Even when they screw me, they never leave. Everyone who's ever done me wrong, broke my heart, I always see them back again. What is it that they want? Tickets for something? Or just to say hi? It's weird because there are thousands of friends that come in and out of my life all the time, some who think they're a better friend than I think they are, and I have to treat them with the illusion. I have no choice, it's the way it is. If you're the son of someone famous, there's a distance you have to keep, and trust is a grey area. I'm always going to be part of my father's life, always gonna be part of the whole Bruce thing. When my father was dying, I was at the hospital with Bruce and his kids. I never really hung out with Bruce's kids. I was the first kid that ever went on tour, and I was the kid who had girls back in the room, so I was always the bad influence. During the Born In The USA tour, I was crazier than the band sometimes. But I was sixteen, and my father was a rock star. What are you gonna do? But even though we never hung out, there's a closeness between us because we're all in the same boat. We go through life the same way. You have to be strong. Actually, I think it's worse for them because
Bruce
is their father. Being in music, I'm asking for it. I've put a bullseye on myself. But I try and use it to my advantage. I used it to break out of my shell. Growing up, I was very shy and not very outgoing. I was into sports and shied away from music. But when I got my first guitar and wrote ten songs in three days, and then wrote twenty more and started my first band... it was a metamorphosis. I realized what I could do. Growing up, my father didn't have any money. My mother didn't have money. No one had any money. The band didn't start to make any real money, except maybe Bruce, until about 1988, after they'd been playing for twenty-four years. But when I was going to boarding school and Born In The USA came out, everything changed. It was such a huge album. And seeing my father on stage in L.A. and on late-night television with Johnny Carson, it was weird. I was hustling to get whatever I needed; hustling whatever I could to make my own money. And I was going to school with kids whose fathers owned Rikibini Construction and Caterpiller. My friends came from these big wealthy families, and my own father was only providing the basics. My father's cheques were always late and I had to fight for allowances. But I learned that my father had A-List friends and B-List friends. Some of them have a lot of power and influence. Power and influence works in a lot of ways and sometimes it's better to be feared. Some of my time growing up was spent handling work for my father, so let's just say that music wasn't my first choice for a profession. It came later that I realized playing music is what I really wanted to do.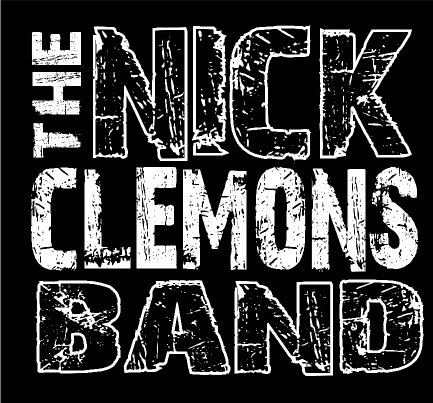 What are your goals?
To win a Grammy. I want to write a Grammy-award winning album. That's my goal. And I think I'm still young enough to do it; still young enough to do it without three guys in suits telling me what's a hit. If it happens, it happens, but I won't sell my soul for it. I won't sell my soul for nobody. I have some great songs that I'm proud of. I also want to tour as a musician for the next ten years.
What can we expect from the forthcoming release?
It's a long process. I take the first recordings and play them forever before I make any changes to them. As a band, we've got our groove down, and we've captured our live sound. We're solid. The makeup of the band is one hot guitar player, a deep-woods bass player, and a live drummer.
Before we wrap it up, I want to say how much I admired the great friendship that Springsteen had with your dad. I read the eulogy Bruce delivered at Clarence's funeral.
What Bruce said at the funeral was for me. That shit was for me, not my younger brothers. Everybody knows that my father was not a great father to me. He wasn't around most of the time, and he broke a lot of promises.
Did he make up for any of that later in life, when you got older?
No, not really. He became a better father with the other kids, the younger boys. He took them to Super Bowls and stuff, and I resented that. But I've moved on. I can't be bitter, I'm a multi-millionaire. I understand that being in this rock and roll business, you pay a price, a really heavy fucking price. And the price is your kids, your wives, and people that you've touched. People have no clue what I've been through, but I try to be real. I admit, I do have some bitterness, but I also love and respect my father. One of my best memories of my father is of him being there when my wife got cancer. It was only a year after my son was born. She lost 71 pounds, had an infection from the c-section, and tumors the size of softballs. We were told she only had six weeks to live. So here I am with a year-old baby, and I'm told my wife is going to die. My father stepped up. He kept me focused, positive, and took me to the best specialists. My wife had surgery and it was successful. She's now cancer-free. My father got me through it. I have an honest love for him.
In December, The New Jersey state Senate (sponsored by Red Bank resident Senator Jennifer Beck) passed a resolution to memorialize the legendary saxophonist from Bruce Springsteen and The E Street Band, to make every January 11 (the date of his birth) officially known as Clarence Clemons Day.
http://www.app.com/article/20121226/NJENT/312260085/Clarence-Clemons-resolution-passes-state-Senate?nclick_check=1
On January 12, The Nick Clemons Band will celebrate the birth of Clarence Clemons at The Wonder Bar in Asbury Park with a benefit show to raise money for the music departments of the Jersey Shore school district, who were affected by Hurricane Sandy.
Tickets are $15 in advance, and $20 at the door. For more information...
http://www.ticketmaster.com/event/0000498B85C46699
For more information on the Light of Day fundraiser and The Nick Clemons Band,
visit the official website...
http://www.nickclemonsband.com/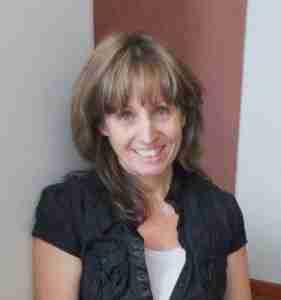 About Lisa McDonald:
Otherwise known as Live Music Head, Ms McDonald is a Toronto-based writer and freelance music journalist/photo journalist, with a flair for publishing in-depth interviews at entertainment websites. Contact directly at
This email address is being protected from spambots. You need JavaScript enabled to view it.