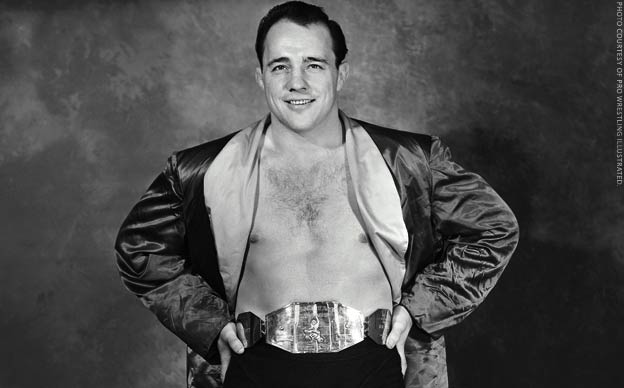 It was announced yesterday that WWE Hall of Fame inductee, Verne Gagne passed away at the age of 89 from Alzheimer's disease.
Gagne was the owner and promoter of the American Wrestling Association, which for decades was one of the most successful wrestling promotions in the world. Gagne, a former Olympic wrestler, was not just the promoter, but the main star, and he was a ten time champion there.
Gagne was not just a great in ring worker, but a highly regarded trainer who trained legends like Ric Flair, The Iron Sheik, Bob Backlund, Curt Hennig and Ricky Steamboat.
We here at Notinhalloffame.com would like to extend our condolences to the friends and family of Verne Gagne.