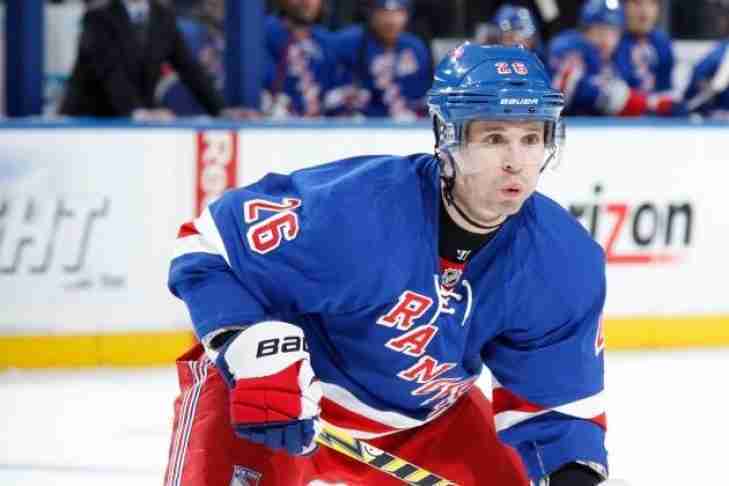 This retirement caught us a little by surprise.
Coveted hockey Free Agent, Martin St. Louis has announced that he is retiring from the game after seventeen seasons. The question we now always ask is has he done enough to enter the Hockey Hall of Fame?
St. Louis was a star player in the NCAA for the Vermont Catamounts where he would set the all time record for points scored for the collegiate hockey power. Considered undersized at five foot nine, the forward did not receive the attention from the National Hockey League and went undrafted but he would sign with the Calgary Flames, though that was after having to prove himself with the Cleveland Lumberjacks in the IHL.
He would make his official debut in the NHL in 1998 and was regulated to the fourth line and left unprotected in the NHL expansion draft. Following that he was released by Calgary and would sign with the Tampa Bay Lightning, a team that he thought would afford him the most playing time. As it turns out, he was right.
It was with the Lightning that his game would blossom and he would open up his game and rely on his initial instincts. In his third year with Tampa Bay, St. Louis would win the scoring title, led the NHL in plus/minus, and won the Hart Trophy as the NHL's most valuable player. Even better, this would be the season where he would win the Stanley Cup with the Lightning, which would be his only.
While Martin St. Louis would not win the Hart Trophy again, his trophy case continued to grow. Complimenting the NHL First Team honors he won during his Stanley Cup winning season, St. Louis would be named to the Second Team four times and win the Lady Byng three times. He would also win the Art Ross Trophy a second time, this time late in his career during the 2012/13 season.
St. Louis would finish his career with the New York Rangers where he was seeking a second Stanley Cup ring. It was expected that the still productive 39 year old would latch on to another NHL club, but he elected to retire instead.
His career would end with 1,033 Points in 1,134 career Games, a stat that accumulatively may not reflect other Hockey Hall of Fame inductees but is impressive when you look at the era in which he played. We here at Notinhalloffame.com expect that he has done enough to enter the hallowed halls of Toronto and will be giving him a very high ranking on out hockey list in three years when he is eligible.