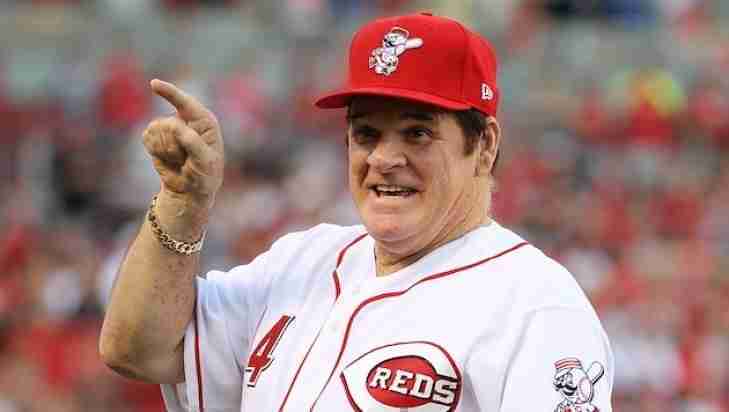 I don't about the rest of you but I was really beginning to think that the chances of Pete Rose entering the Baseball Hall of Fame were increasing.
With a new commissioner in place (Rob Manfred), who was distancing himself from Bud Selig, a major obstacle was removed. Manfred himself had said that it was something he was open to talk about. Many of the fellow baseball players who predated Rose and were against him being in the Hall are no longer with us. Rampant PED use made his gambling sins look tame in comparison.
As we all know, Rose was banned from baseball when it was proven that he bet on games while as a Manager for the Cincinnati Reds, allegations he denied for years until he admitted it in a 2004 autobiography, though he stated that he never bet on the game as a player, and it was never proven that he did…
Until now.
A report from ESPN's "Outside The Lines" shows concrete evidence that Rose did place wagers as a player and did so with mob-connected bookmakers, information that will likely render his appeal for reinstatement moot as this uncovers another deception against the rules of baseball.
At age 74, Rose does not likely have the time to get forgiveness for this latest or recently discovered) transgression. It is also interesting that it was expected that Rose would have some involvement in the All Star Game that is being held in Cincinnati in three weeks, though that participation will probably be revoked.
We here at Notinhalloffame.com feel that Pete Rose is still a Hall of Famer, but our expectations of that happening are gone now.