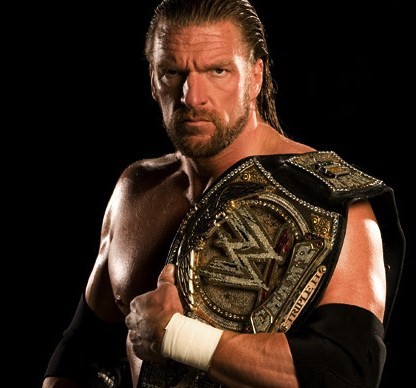 Triple H takes a lot of heat for marrying Vince McMahon's daughter. Many have stated that his success in the largest wrestling federation is attributed to that. Many of his peers however have gone constantly on record that few have ever worked harder to achieve the success that he did, and despite the criticism he has received, Triple H has proven to be a very good professional wrestler.
After Triple H's last match with the Undertaker at Wrestlemania 28, Jim Ross proclaimed it an "end of an era". Although "The Game" is still in excellent shape and could maintain a regular schedule, it is apparent that he will now be a special attraction and move on to a more behind the scenes role. It may be a loss for wrestling fans, but honestly, did he have anything left to prove?
Triple H won every title in the WWE worth winning, had matches of the year, and when he wanted to make fans laugh, could do so with the greatest of ease. He was also equally successful as one of the most dastardly heels in WWE history. Regardless of who he married, Triple H had a Hall of Fame Career. We are just curious what year it will happen.


The Bullet Points:
Other Aliases:
Jean Paul Levesque
Hunter Hearst Helmsley
The Game
The King of Kings
Billed From:
U.S.A. (Greenwich, CT)
Key Championships Held:
WWF Intercontinental (4)
WWF European (2)
WWF/E World Championship (8)
WWE World Heavyweight (5)
WWE World Tag Team (2) 1w/ Steve Austin 1w/Shawn Michaels
King of the Ring (1997)
Royal Rumble (2002)
Why He Will Get In:
The connections, the resume, the ability.
Why He Won't Get In:
He may wish to avoid the allegations of nepotism.
Five Greatest Matches/Moments: (In Chronological Order)
1. Won the King of the Ring (6/9/97)
2. Defeated Mankind to win the World Title for the first time (8/23/99)
3. Retired Mick Foley in a Brutal Hell in a Cell Match (2/27/00)
4. Loses three consecutive high quality PPV matches to Dave Batista,
proving he can make a major star in the process (2005)
5. Loses to the Undertaker at Wrestlemania 27, yet steals the show
(4/3/11)


Should Triple H be in the Hall of Fame?
Definitely put him in! - 66.7%
Maybe, but others deserve it first. - 16.7%
Probably not, but it wouldn't be the end of the world. - 8.3%