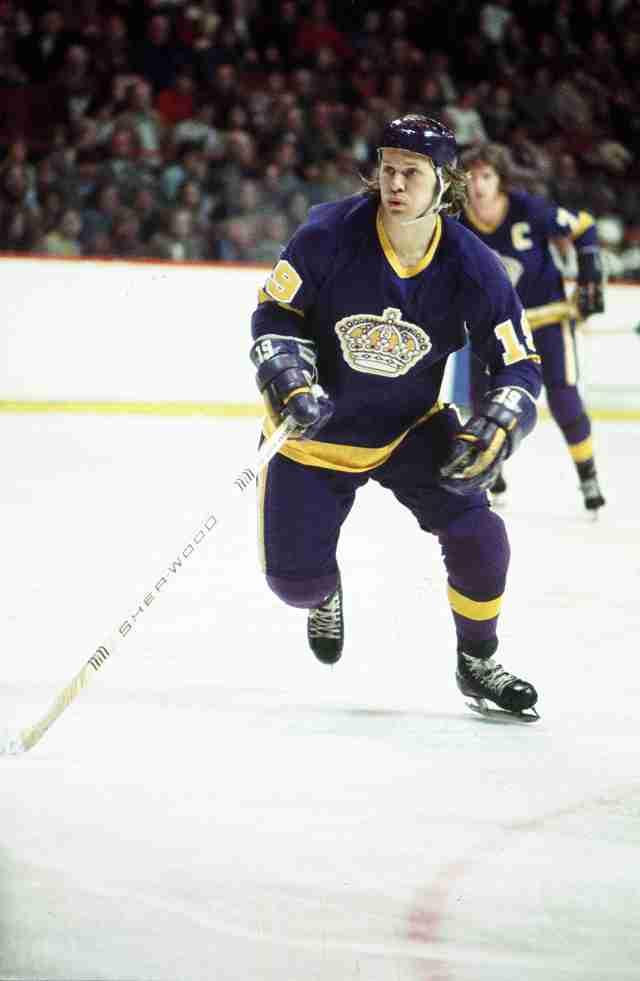 A major contributor to the Los Angeles Kings in the 70's, Butch Goring tasted his greatest success when he was traded to the New York Islanders and became the "final piece of the puzzle". Goring was a part of the Islander dynasty that won four consecutive Stanley Cup Championships and his performances in the first two championships were vital reasons to the Islanders success. Goring was a multi faceted hockey player (and one of the games more colorful characters to boot). Goring was labeled by some as a reckless player, which made it all the more impressive that he was able to remain largely injury free through out his career. Goring's 888 career points were impressive, but that was only a part of what made him a special player.
The Bullet Points:
Country of Origin:
St. Boniface, Manitoba, Canada
Eligible Since:
1988
Position:
Center
Played for:
Los Angeles Kings
New York Islanders
Boston Bruins
Team Canada (1981 Canada Cup)
Major Accolades and Awards:
Lady Byng Trophy (1978)
Bill Masterton Trophy (1978)
Conn Smythe Trophy (1981)
NHL All Star (1980)
Stanley Cup Ring (1980, 1981, 1982 & 1983)
Should Butch Goring be in the Hall of Fame?
Definitely put him in! - 33.3%
Maybe, but others deserve it first. - 16.7%
Probably not, but it wouldn't be the end of the world. - 16.7%