Category: Not in Hall of Fame News Created on Monday, 15 April 2013 01:32 Written by Committee Chairman Hits: 926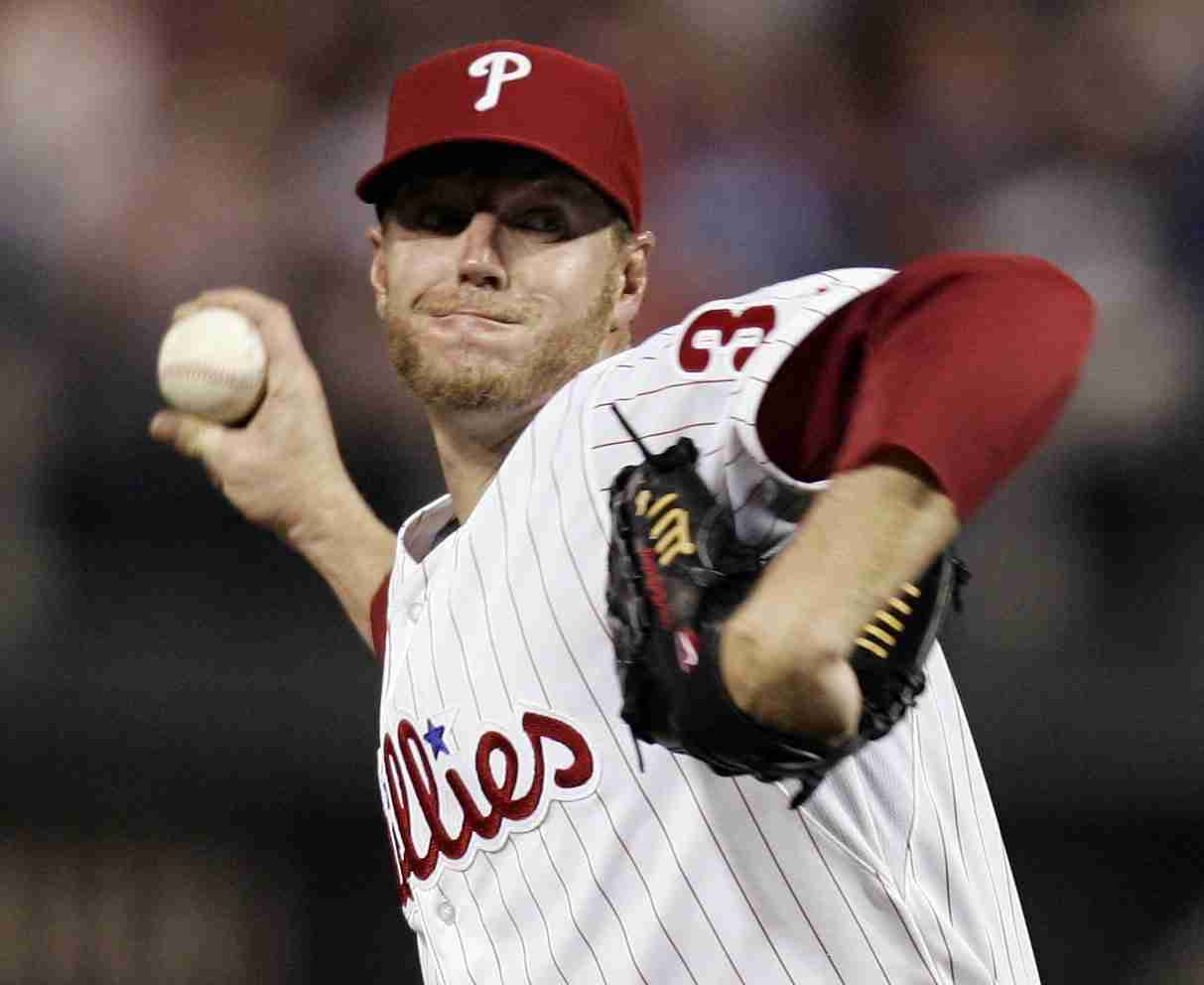 As we get older, we are desperately trying to convince ourselves that "40 is the new 30". Perhaps we should transfer that thinking to Baseball, where 200 is the new 300.
The number we are referring to is "Wins", and the 200 came to mind when likely Hall of Fame pitcher, Roy Halladay hit that milestone today. The pitching win in Baseball might very well be the most antiquated stat in the game. Even before the sabremetrical revolution, fans often looked at a pitching win as a stat that could easily be dissected. As there are anywhere from thirteen to fifteen games in a typical day, you can count on at least one pitcher's win or loss to be a victim of circumstance. How many times we have a seen a pitcher post a gem, only to be denied of a win because he had no run support, or conversely a player stink up the mound and still generate a win, because his batters were on fire?
Even the fans of generation gone by, knew that the won/loss record was not a stat that solely represented a pitcher's worth. Remember the story of Harvey Haddix who in 1959 pitched twelve perfect innings, and finished with a line of twelve and two thirds innings pitched with one hit allowed. Some have called that the greatest pitching performance in the modern era, and he still recorded a loss. You think there weren't statisticians complaining about giving Haddix the "L"?
Still, any pitcher who takes the mound wants the Win, but not only is this a stat that does not hold as much weight as it used to, it is one that is harder for a starting pitcher to come by.
Starters go a lot less innings than they used to, making it harder for them to obtain the win. With Halladay getting his 200th win, he becomes only the second active player to hit that mark, though Tim Hudson and CC Sabathia should join him this season.
So what about 300? In looking at the current pitchers, there is not that many who you can look at who seem to have a shot. Sabathia may be one, who at the age of 32 currently has 193 wins, but our basis for this piece, Roy Halladay, is 36 years old, and has shown some serious decline over the past year making the triple century mark unlikely. Outside possibilities may be Justin Verlander (126 wins, 30 yrs old) and Felix Hernandez (99 wins, 27 years old), but beyond those two, we can't think of anyone else we would bet on.
Basically we are saying this: We don't hold the win in the same regard we used to, but we will celebrate the 200 mark, which is still impressive no matter how you slice it. Congrats Roy, but please forgive us for not putting in an order for you on the "300" banner. We may not need it for anyone for a long time.
Fictitious Athlete Hall of Fame
Fictitious Rock and Roll Hall of Fame
65. Karl Mecklenburg

We would love to make a case for Karl Mecklenburg just for his nickname of the "Albino Rhino" but we have always been a sucker for colorful (or in this case not so colorful) nicknames.For years, there was no argument that Karl Mecklenburg was the leader of the Denver Broncos defense. He was a big factor in leading them to…

Add new comment