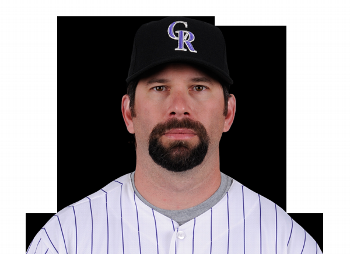 Helton played his entire career with the Colorado Rockies, where he posted excellent numbers and made five All Star games and won a Batting Title. His career Batting Average of .317, 367 Home Runs and 2,505 career Hits have a traditionalist happy, but as always the Sabremetrics tell a different story. His career OPS of .954 is excellent and good for 20th overall and his JAWS (53.8) while under the average for First Basemen (55.7) is sandwiched between Willie McCovey and Eddie Murray. However the statistic that takes into account the ballpark in which you play, OPS+ is 131, which is not a Hall of Fame calibre.
So is this a case where the Coors Field effect is in place again? It is well documented that playing in the thin air and large field has been a hitter's paradise. It is also known that this is affecting the Cooperstown voters. Case in point: Larry Walker.
Walker has been on the Hall of Fame Ballot and has hovered above the 20% mark without any real reason to think he will improve in the next twelve years. Walker actually has a better JAWS (58.61) than Helton, a higher OPS (.965), a NL MVP award and did not play his entire career in Colorado.
From that basic analogy, is it safe to say that Todd Helton won't get inducted?