Not in Hall of Fame News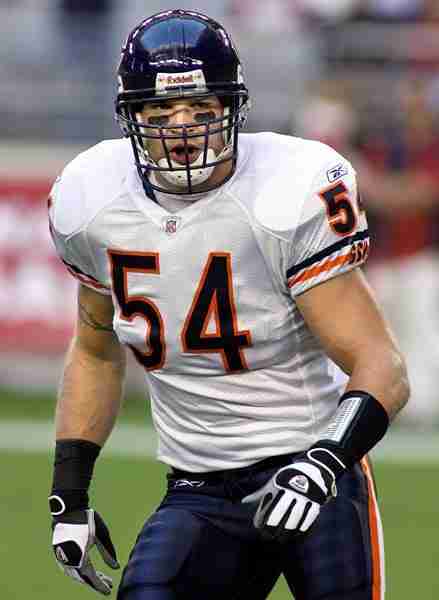 It was expected by many but made official today. Brian Urlacher, who spent his thirteen seasons in the National Football League as the face of their franchise and star Linebacker for the Chicago Bears called it a career today after testing free agency this past off season when his contract was not resigned. Urlacher believed that he could have kept playing in the NFL (and he probably could) but stated that he
"didn't want to put another jersey on for any other team. Obviously, it wasn't going to be for the Bears this year, so I thought it was the right thing to do to shut it down."
We can wager that Urlacher's number has a good chance of being retired by Chicago, and we think he has a great chance for the ultimate post career accolade; the Pro Football Hall of Fame. He is a four time First Team All Pro, and an eight time Pro Bowl selection. We expect that he will be ranked high once eligible. We would like to thank Brian Urlacher for all the memories on the field.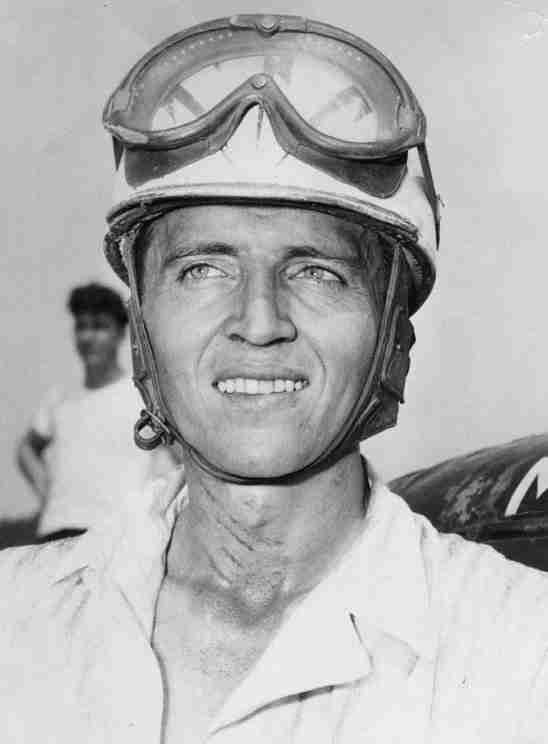 The NASCAR Hall of Fame has officially announced their selections for this year's class. We are proud to say that fearless prognosticator, Spheniscus, has done it again and his top pick was selected to the Hall.
That man was Tim Flock, who took the number one spot based on his outstanding run in the 1950's. Although, he was ranked #1 by us, the #3 selection, Dale Jarrett, is considered to be the headliner of this group. Dale is the 1999 Winston Cup Series Champion and has 32 wins, three of which were the Daytona 500. Our #6 selection, Fireball Roberts also made the Hall. Last year, he was the runner up when he lost a tiebreaker to Buck Baker for the fifth spot.
The three are joined by Jack Ingram, who was a champion in the Late Model Sportsman division and Maurice Petty, of the legendary Petty Family. Maurice was a master mechanic.
The ceremony will be next January.

Damn! We have not even gotten our revisions done to the WWE list, and it looks like the WWE have already decided some of the entries for the 2014 Class.
It has been reported that William Moody (Paul Bearer) will be a 2014 WWE Hall of Fame inductee. This has not been reported on WWE.COM or on their programming, but there is no reason to think that this in inaccurate. It is also been suggested that the Undertaker will be joining Bearer, though again that was not confirmed by the WWE directly. With the Undertaker, it can be assumed that he will not be officially inducted until it is believed that his in ring career is ending.
As neither are "officially" confirmed, when we revise our WWE list in a week, both Bearer and the Undertaker will be ranked accordingly.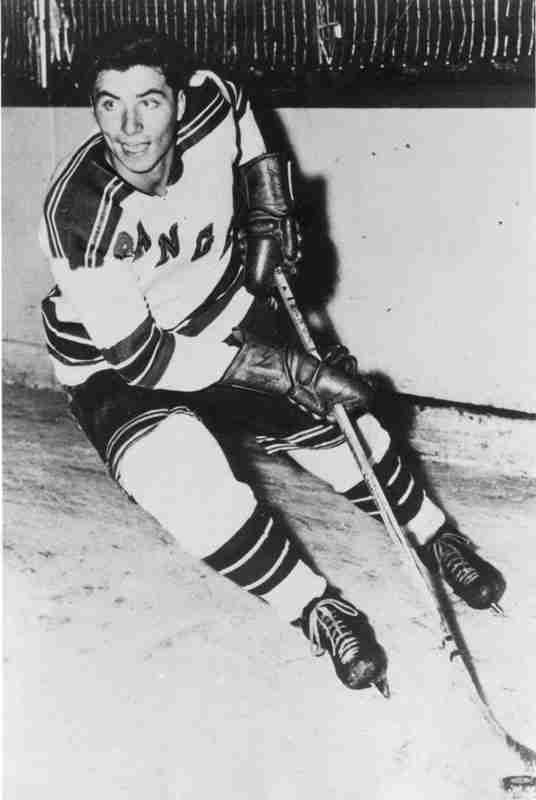 Our work on the existing Hockey Hall of Fame Classes continue. We have now made our way to the year of 1978. The Class of 1978 contains:
Andy Bathgate
Jack Bickell
Jacques Plante
Marcel Pronovost
Sam Pollock
William Tutt

Gang you know the drill. Check it out, and cast your votes and let us know whether you think they deserved their Hall of Fame induction. Look for upcoming classes soon!


Donovan McNabb reported recently that he will be retiring as a Philadelphia Eagle this fall. Although this has not been confirmed by the team, it is likely that we will see the former Syracuse Quarterback return to the site of his lengthy professional run.
McNabb had earlier stated that he believes he is a Hall of Famer, and well…we think it might not be as easy as he thinks.
Although he is a six time Pro Bowler, which itself is an impressive feat, he was never in his career ever considered to be the best Quarterback in the game. He was never a First Team All Pro, and though he had respectable numbers in his career, they were not in the vein where he was regularly in the top five in major offensive categories.
Four times he took the Eagles to the NFC Championship Game, and he did eventually get to the Super Bowl, where his signature moment was….throwing up on the field. In Football, the Quarterback's greatness (fairly or unfairly) is measured by his Super Bowl wins, and with a total of zero, and an average performance on the sport's biggest stage, his legacy takes a beating.
Still, that may not be his biggest downfall for a bust in Canton. McNabb was ushered out of Philadelphia where he continued to play and lost the starting job in two consecutive seasons in Washington and Minnesota; the former where he lost to Rex Grossman (Ouch!).
In his last few seasons in the NFL, it was as though Donovan McNabb played his way out of the Hall of Fame, and if we had a vote (and by God we should), we would put him on the outside looking in, though we can see him cracking our top 100.
We would love to hear your thoughts on the former Chunky Soup Spokesman!


We have another major retirement and this one is a man we think is a serious Football Hall of Fame candidate. Ronde Barber has called it a career after spending his entire career as the star Cornerback for the Tampa Bay Buccaneers. Ronde's twin brother, Tiki Barber, is currently on out Notinhalloffame Football list, though it looks unlikely that former Giants Running Back will get inducted.
Ronde spent sixteen seasons in Tampa, most of which as a starter. Barber holds the record for the most consecutive starts by a Cornerback and the most Quarterback Sacks by a Corner. He is a member of the coveted all-decade team from the 2000's and was a three time First Team All Pro. Ronde Barber (unlike Tiki) has a legitimate shot to win gain induction into Canton, and will likely have a solid rank once eligible.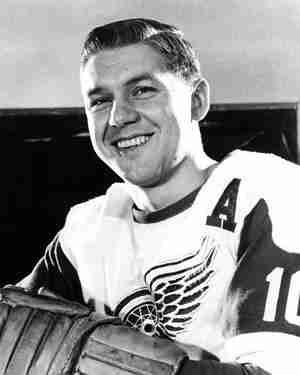 Our work on the existing Hockey Hall of Fame Classes continue. We have now made our way to the year of 1977. The Class of 1977 contains:
Alex Delvecchio
Bunny Ahearne
Harold Ballard
Joseph Cattarinich
Tim Horton

Gang you know the drill. Check it out, and cast your votes and let us know whether you think they deserved their Hall of Fame induction. Look for upcoming classes soon!


Only a few months ago, we celebrated the career of Jack Butler, the former Pittsburgh Steelers Cornerback who was a Senior Committee Football Hall of Fame inductee this past year. Today, Butler passed away from complications of a staph infection at the age of 85. He was a star player in the 1950's who was a four time Pro Bowl selection and was an All NFL Pro three times. His career was derailed early by a brutal collision with Philadelphia Eagles Tight End, Pete Retzlaff in 1959 that severely tore his left knee. Butler was in the prime of his career, and was robbed of the lengthy career that probably would have put him in Canton years earlier.
We here at Notinhalloffame.com offer our condolences to the family and friends of Jack Butler.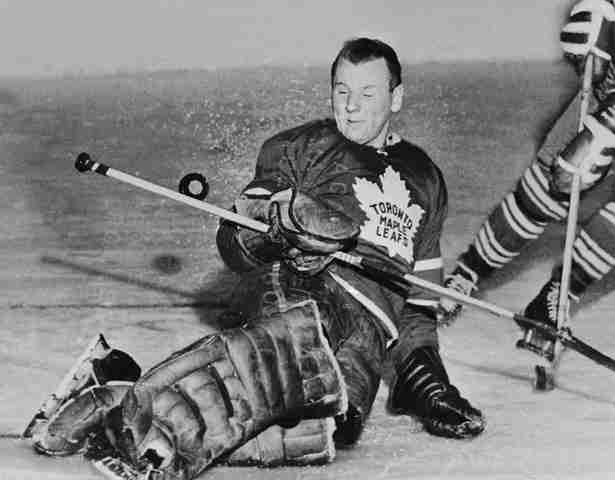 Our work on the existing Hockey Hall of Fame Classes continue. We have now made our way to the year of 1976. The Class of 1976 contains:
Bill Quackenbush
Bill Wirtz
Jack Gibson
Johnny Bower
Philip Ross

Gang you know the drill. Check it out, and cast your votes and let us know whether you think they deserved their Hall of Fame induction. Look for upcoming classes soon!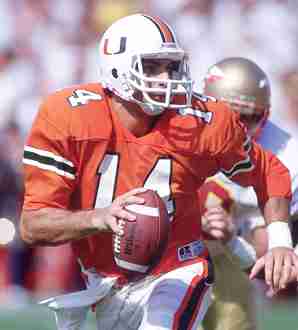 One day we will look at the College Football Hall of Fame, and rank those who are not in their Hall. We really should get to it, as that particular institution is a little muddled on their rules of entry, and as the College gridiron game is growing in popularity, it stands to reason that there will be more attention focused on it.
Before we look at the new inductees, we should look at what the Hall tries to do. What is official is that to qualify, the player must be retired from playing professional football, have been named to at least one All American Team, and have played in the last fifty years; after which they can only be selected by a Veteran's Committee. That makes sense right? Here is what doesn't:
Unofficially, the Hall makes an effort to select players from different positions and ensure that both sides of the ball are represented as equal as possible. They also try to represent a player from each of the major conferences and also opt not to select players from the same school in consecutive years. As you can imagine, this means naturally that the best players eligible are not chosen based on what appears to be arbitrary and confusing rules.
Enough of the criticism, time for the accolades. Let's look at the Class of 2013:
Vinny Testaverde: Quarterback, Miami (FL) 1982-86
For many, this is the headliner of the class. Testaverde was the Heisman Trophy winner in 1986 and the fourth runner up the year before. He was considered one of the best QBs the Hurricanes ever had, although he failed to lead them to National Championship when they were heavily favoured to do so in the 1987 Fiesta Bowl. He led the nation in Touchdowns, Passing Yards/Attempt and Passing Efficiency Rating in 1986. He would go on to have a very long career in the NFL, being named to two Pro Bowls.
Danny Wuerffel: Quarterback, Florida 1993-96
Another Heisman Trophy winning Quarterback, Danny Wuerffel was a star for Florida and helped them win four consecutive SEC titles. He was known for his 1996 Heisman Trophy win as well as his Christian beliefs. Wuerffel did play in the NFL, but was not a success on that level.
Tommie Frazier: Quarterback, Nebraska 1992-95
On consecutive occasions, Tommie Frazier quarterbacked the Nebraska Cornhuskers to National Championships in 1994 and 1995. Frazier may not have been the greatest passer in College history, but he was an excellent running QB and considered by many to be the best pivot the Huskers have ever had. Frazier was often hampered by injuries and this reduced his ability to play in the NFL. He went undrafted and only played one game as a backup in the Canadian Football League.
Don Trull: Quarterback, Baylor 1961-63
Trull finished 4th in the Heisman Trophy voting in 1963 and won the Sammy Baugh Trophy twice for being the nation's top passer. He had an unsuccessful career for the Houston Oilers professionally.
Ron Dayne: Running Back, Wisconsin 1996-99
The third Heisman Trophy winner, Ron Dayne was a lunch pail like Running Back at Wisconsin who won his big trophy in 1999. Dayne rushed for 2,034 yards and led the NCAA in that category. Three times he would lead the Big Ten in Rushing and is the current NCAA and Big Ten Rushing Yardage career leader. Dayne had an unspectacular career in the NFL rushing for over 3,000 yards, primarily with the New York Giants.
Ted Brown: Running Back, North Carolina State, 1975-78
An all ACC pick in all four of his seasons at NC State, Ted Brown remains the all-time leading rusher in the ACC. He would have a decent career in Minnesota in the NFL, though mostly for his blocking skills in the Fullback position.
Orlando Pace: Offensive Lineman, Ohio State 1993-96
Pace was a dominating lineman for the Buckeyes and finished fourth in Heisman Voting in 1996. He won the Lombardi Award twice and the Outland Trophy once and was the first overall draft pick in the 199 NFL draft. Pace would have a very good career in the NFL and is a candidate to enter the Pro Football Hall of Fame soon.
Steve Meilinger: End, Kentucky 1950-53
Meilinger is the Veteran's Category selection. He played for Kentucky and finished 10th in Heisman voting in 1953. He was a first round NFL draft pick and played five seasons there.
Tedy Bruschi: Linebacker, Arizona 1991-95
A star Linebacker (though only drafted in the third round), Tedy Bruschi was named the Pac-10 Defensive Player of the Year in 1995. Bruschi would achieve greater fame in the NFL as a popular player for the New England Patriots where he would win the Super Bowl three times.
Rod Shoate: Linebacker, Oklahoma 1971-74
A four time All Big-8 Conference Player and three time All American at Oklahoma, Rod Shoate finished 7th in Heisman Trophy voting in 1974. Sadly, his pro career underwhelmed and drug addiction derailed him, to the point where he served time in prison and died from complications from AIDS in 1999.
Percy Snow: Linebacker, Michigan State 1986-89
Snow was the Butkus and Lombardi Award winner in 1989 for Michigan State and finished 8th in Heisman Trophy voting. Snow suffered a horrible injury in his second year as a pro, and was out of pro football shortly thereafter.
Jerry Gray: Defensive Back, Texas 1981-84
Jerry Gray was a two time All American for the Texas Longhorns, and a powerful and popular player there. He would go on to have a successful pro career where he would be selected to the Pro Bowl four times. Currently, he is the Defensive Coordinator for the Tennessee Titans.
These players are joined by two coaches. Bill McCartney took over the reins in Colorado and led the once decrepit program to a share of the National Championship in 1990. Wayne Hardin, who coached for nineteen years at Temple and Navy, was also selected.
We would like to congratulate all of these players and coaches for their latest accolade.
26. Bill Laimbeer

Bill Laimbeer is arguably the least popular player in the history of the NBA. Part of the infamous Bad Boys teams that won back to back titles for Detroit in the late 80s, Laimbeer reputation as a physical and some called dirty player have superseded his on court accomplishments. Still, Laimbeer was one of the best centers of his generation…

Comments (3)