Not in Hall of Fame News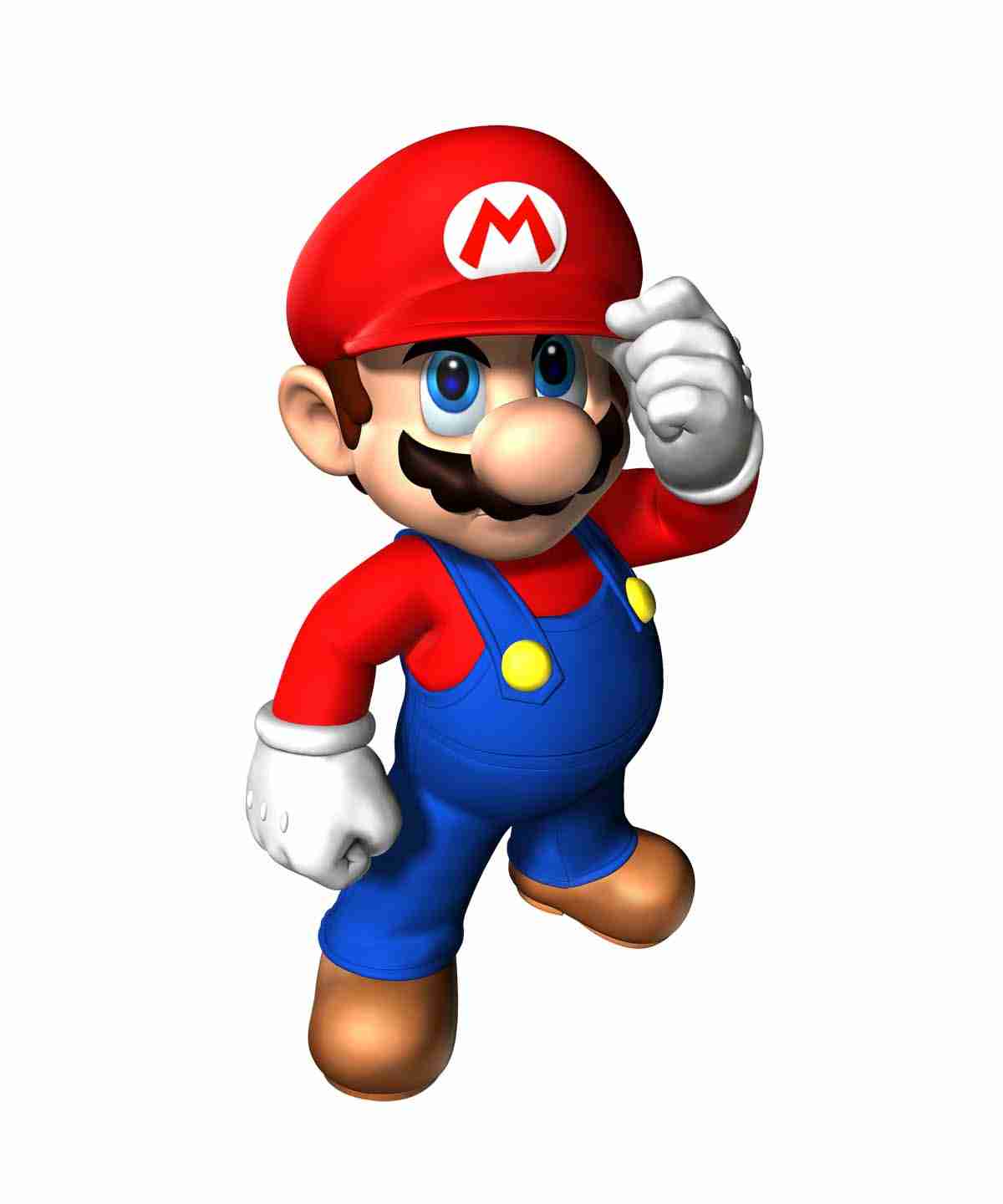 How did this one slip by us?
The World Video Game Hall of Fame has announced their inaugural fifteen Finalists for their first Hall of Fame Class.
The fifteen finalists are as follows:
Angry Birds
Doom
FIFA Soccer
Legend of Zelda
Minecraft
Oregon Trail
Pac-Man
Pokemon
Pong
Sonic the Hedgehog
Space Invaders
Super Mario Brothers
Tetris
The Sims
World of Warcraft
The initial nomination process was open to the public, however the first class will be decided by an international committee. This committee comprises journalists and video game experts.
The World Video Game Hall of Fame is housed in the same facility in Rochester, New York that has the Toy Hall of Fame.
The first class will be announced on June 4.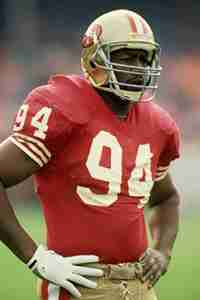 Charles Haley, the only player in the history of the National Football League to own five Super Bowl Rings was inducted into the Pro Football Hall of Fame this year was just chosen to enter another Hall of Fame; the San Francisco 49ers Hall of Fame.
On September 14, the Niners will induct the former Defensive End/Linebacker into their Hall. Haley played 106 of his 159 Games with San Francisco and recorded 66.5 Quarterback Sacks there. He would secure two of his five Super Bowl Rings with the 49ers (the other three were with Dallas) and is the current all-time leader in Sacks in Super Bowls with 4.5.
Haley becomes the 25th member of the San Francisco 49ers Hall of Fame
We here at Notinhalloffame.com would like to congratulate Charles Haley for his latest accolade and the San Francisco 49ers in general for making their Hall of Fame one of the best in North American Sports franchises.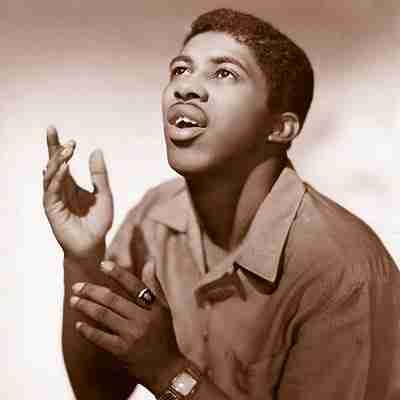 It was announced today that Soul legend Ben E. King passed away at the age of 76.
King would first gain notice as the lead singer of the Drifters, of which during his run with the group, hits like "There Goes My Baby", "Save the Last Dance for Me" and "This Magic Monent". Historically speaking, King was only with the group a short time and would only record thirteen songs with them, but it did lead into what many felt was the apex of the Rock and Roll Hall of Fame inducted group.
King would strike out on his own and have two major hits as a solo act, "Spanish Harlem" and "Stand By Me", a song that would become his signature hit and was resurrected via the film of the save name.
This is a major loss for the world of music, and I don't know about al of you but tonight I am going to listen to that soulful voice and remember a legend.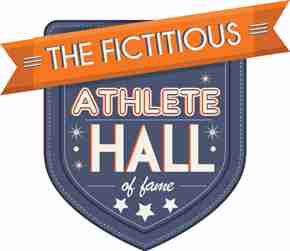 Last December, The Fictitious Athlete Hall of Fame announced it's first full class as voted by a one year long vote by the public. That class inducted Roy Hobbs (The Natural), Ricky "Wild Thing" Vaughn (Major League) and Crash Davis (Bull Durham), which joined Rocky Balboa, the inaugural inductee.
Like last year, the opening round began with over 300 Fictional Athletes and over 100 Contributors, which has been reduced to 50 Fictional Athletes and 30 Fictional Contributors for the Semi-Final Round.
This year, a new category began to honor the fictitious athletes prior to 1970, this being the Veteran's category.
The Semi-Finalists for each respective category are as follows:
The 50 Fictitious Athlete Semi-Finalists are:
A.C. Slater (Saved by the Bell)
"All The Way" May Mordabito (A League of Their Own)
Al Bundy (Married…With Children)
Al Czervik (Caddyshack)
Apollo Creed (Rocky, Rocky II, Rocky III & Rocky IV)
Benny "The Jet" Rodriguez (The Sandlot)
"Big Ern" Ernie McCracken (Kingpin)
Billy Chapel (For Love of the Game)
Billy Hoyle (White Men Can't Jump)
Bobby Boucher (The Waterboy)
Bud (Air Bud)
Bugs Bunny (Space Jam)
Charlie Conway (The Mighty Ducks)
Clubber Lang (Rocky III)
Cole Trickle (Days of Thunder)
Daniel LaRusso (The Karate Kid)
Danny Noonan (Caddyshack)
Dave "Killer" Carlson (Slap Shot)
Dean Youngblood (Youngblood)
Dottie Hinson (A League of Their Own)
Doug "The Thug" Glatt (Goon)
"Fast" Eddie Felson (The Hustler & The Color of Money)
Forrest Gump (Forrest Gump)
Hamilton Porter (The Sandlot)
Hanson Brothers, The (Slap Shot)
Happy Gilmore (Happy Gilmore)
Homer Simpson (The Simpsons)
Ivan Drago (Rocky IV)
Jackie Moon (Semi-Pro)
Jake Taylor (Major League)
Jeff "The Dude" Lebowski (The Big Lebowski)
Jimmy Chitwood (Hoosiers)
Kenny Powers (Eastbound and Down)
Lee (Enter the Dragon)
Lightning McQueen (Cars)
Maggie Fitzgerald (Million Dollar Baby)
Ogie Oglethorpe (Slap Shot)
Paul "Wrecking" Crewe (The Longest Yard, 1974)
Pedro Cerrano (Major League)
Randy "The Ram" Robinson (The Wrestler)
Reggie Dunlop (Slap Shot)
Ricky Bobby (Talladega Nights)
Rod Tidwell (Jerry Maguire)
Roy "Tin Cup" McAvoy (Tin Cup)
Sam Malone (Cheers)
Shane Falco (The Replacements)
Ty Webb (Caddyshack)
Tyler Durden (Fight Club)
Willie "Mays" Hays (Major League)
Round 2 Voting on the fictional athletes can be done
here
The 30 Fictitious Contributors Semi-Finalists are:
Adrian Balboa (Rocky, Rocky II, Rocky III, Rocky IV & Rocky V)
Annie Savoy (Bull Durham)
Billy Heywood (Little Big League)
Caretaker '74 (The Longest Yard)
Carl Spackler (Caddyshack)
Chubbs Peterson (Happy Gilmore)
Coach Ernie Pantusso (Cheers)
Coach Klein (The Waterboy)
Darcy Sears (Varsity Blues)
Ernie Capadino (A League of Their Own)
Frankie Dunn (Million Dollar Baby)
Gordon Bombay (The Mighty Ducks Trilogy)
Hayden Fox (Coach)
Jerry Maguire (Jerry Maguire)
Jimmy Dugan (A League of Their Own)
Ken Reeves (The White Shadow)
Lou Brown (Major League)
Mickey Goldmill (Rocky, Rocky II & Rocky III)
Morris Buttermaker (The Bad News Bears) '76
Mr. Miyagi (The Karate Kid)
Norman Dale (Hoosiers)
Patches O'Houlihan (Dodgeball)
Paulie Pennino (Rocky, Rocky II, Rocky III, Rocky IV & Rocky V)
Pops Fisher (The Natural)
Ray Kinsella (Field of Dreams)
Taco MacArthur (The League)
Terrence Man (Field of Dreams)
The Gopher (Caddyshack)
Tony D'Amato (Any Given Sunday)
Wilbur "Shooter" Flatch (Hoosiers)
Round 2 voting on the Fictional Contributors can be found
here
.
The 10 Fictitious Veterans are:
Andy "Champ" Purcell (The Champ)
Coach James Gore (College Coach)
Dennis Ryan (Take Me Out to the Ball Game)
Joe Boyd/Joe Hart (Damn! Yankees)
The Old Man (The Old Man and the Sea)
Guffy McGovern (Angels in the Outfield)
Huxley College: The Marx Brothers (Horse Feathers)
Luis "Mountain" Rivera (Requiem for a Heavyweight)
Maish Rennick (Requiem for a Heavyweight)
Velvet Brown (National Velvet)
Round 2 voting on the Fictional Veterans can be found
here
.
The top fifteen Athletes, the top ten Contributors and the top five Veterans will advance to the Final Round.
The Finalists for all three categories will be announced on August 15, 2015.
We here at Notinhalloffame.com ask you all to vote for this second round, and let us know who should enter the Fictitious Athlete Hall of Fame next!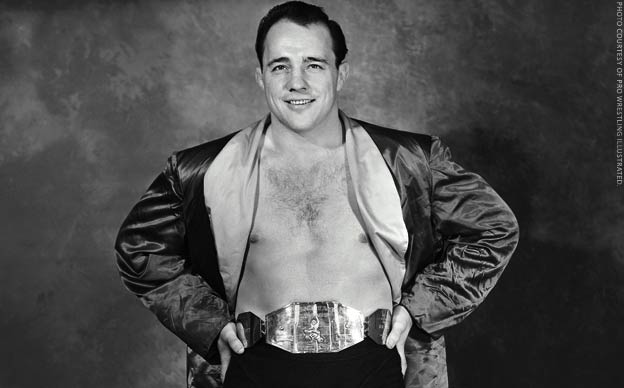 It was announced yesterday that WWE Hall of Fame inductee, Verne Gagne passed away at the age of 89 from Alzheimer's disease.
Gagne was the owner and promoter of the American Wrestling Association, which for decades was one of the most successful wrestling promotions in the world. Gagne, a former Olympic wrestler, was not just the promoter, but the main star, and he was a ten time champion there.
Gagne was not just a great in ring worker, but a highly regarded trainer who trained legends like Ric Flair, The Iron Sheik, Bob Backlund, Curt Hennig and Ricky Steamboat.
We here at Notinhalloffame.com would like to extend our condolences to the friends and family of Verne Gagne.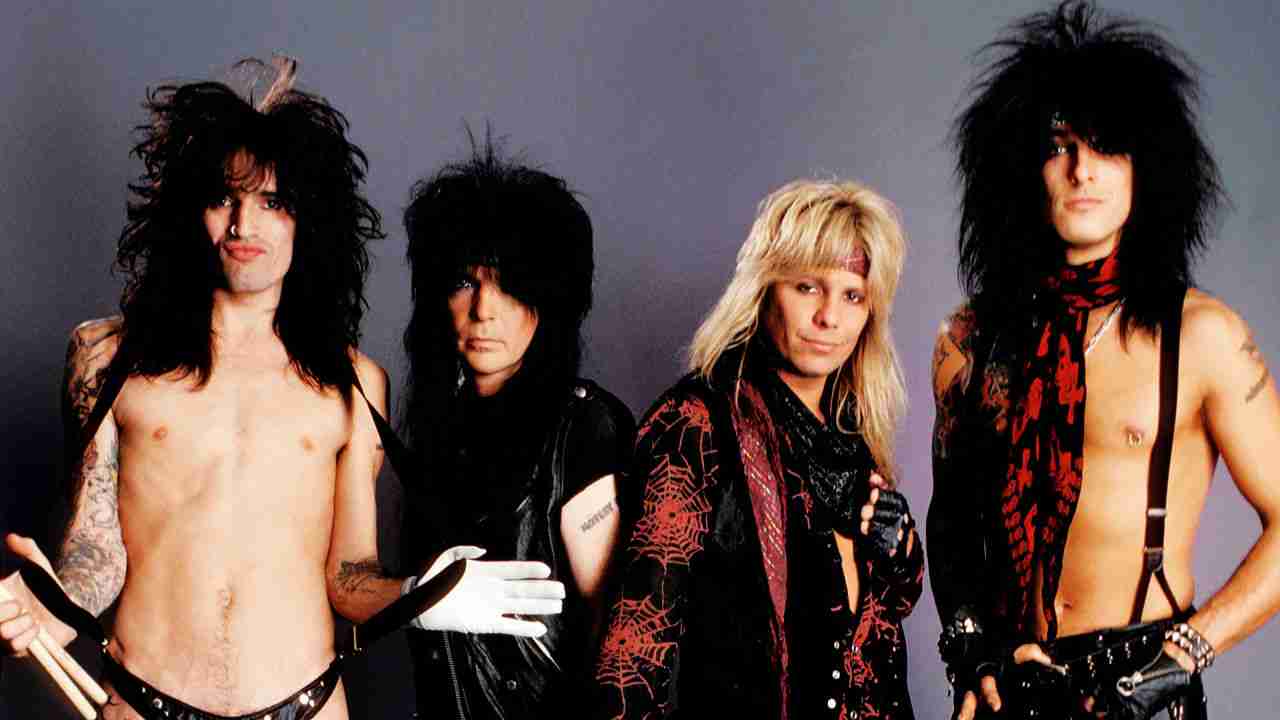 Los Angeles based band, Motley Crue, was asked about the Rock and Roll Hall of Fame by Rolling Stone Magazine, and their comments of course is news to us. After all, that is what we do here at Notinhalloffame.com!
Below are some of the comments from the band regarding the Rock Hall:
From Guitarist, Mick Mars:
"Honestly, I don't think it'll happen. We were there when the thing was being built; we had to wear hard hats while we were walking around the building site. They were like, 'One of these days, you guys will be in here!' Right. [Laughs] I'd have to say, 80 percent no, 20 percent yeah. But it's like when you're a kid in kindergarten, and you take a nap and get a gold star as a reward. I don't need a few handful of people to say that I got a gold star, because I already got it from my fans. I see the crowds, I see the enthusiasm, I see all that stuff, and that's already satisfying enough for me."
From Drummer, Tommy Lee:
"I do give a shit about it, because it's a time-stamp, it's the acknowledgement of your peers and fans and the music industry, But then again, there's a part of me that goes, 'If we don't, that's fucking cool, too!' In my heart, I know that we came, we saw, we kicked its fucking ass; I don't need a pat on the back, or an induction, or another platinum album or two. Maybe I'm just not good with compliments."
From Guitarist, Nikki Sixx:
"I'm not one of these cranky guys about it, "But I think if they got it a little bit righter, people would respect it a little bit more. Honestly, there are a lot of bands previous to Mötley Crüe that deserve to be in, if it's actually about influencing other musicians and making an impact on the planet. You know, the bands that have gotten in the last few years, it's cool; but let's go back and look at the people who curated this great music a little bit more. I mean, I'm a huge Mott the Hoople fan; if Mötley Crüe got in before Mott the Hoople, I'd snap! [Laughs] I'd be like, 'I'm sorry, but Ian Hunter, this is for you!'"
From Lead Singer, Vince Neil:
"Look, Kiss just got in, for chrissakes! They should have been in 15 or 20 years ago. We'll probably go in at some point, but we might not all be alive when it happens. Our grandkids will probably have to pick up the awards!"
At present,

Motley Crue

is currently ranked #78 by Notinhalloffame.com on the Rock and Roll list, up from 87, form our original ranking.
As it stands now, we are skeptical that the band will ever make the Hall of Fame, as are the band itself, but the attitude they have towards it makes us want to see them get in.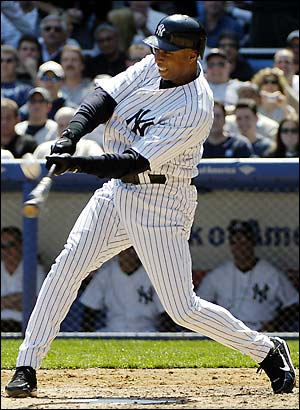 Although he is already on our Notinhalloffame.com Baseball list, and has not swung a bat professionally in nine years,

Bernie Williams

has officially retired from Major League Baseball.
While there was no real doubt that Williams would not attempt a comeback, he is scheduled to be honored by the New York Yankees next month by the retirement of his number and with a plaque at famed Monument Park outside of Yankee Stadium. This alleviates the organization retiring the number of a player who is still technically active.
Williams spent his entire sixteen year career with the Yankees winning four World Series Titles, blasting 287 Home Runs with 2,336 Hits and a .297 Batting Average. Williams would go to five All Star Games, win four Gold Gloves and win one Batting Title.
While Bernie Williams is not likely to enter the Baseball Hall of Fame, his spot in Monument Park is well deserved.
While we thought it nine years ago, thank you Bernie Williams for being a great New York Yankee and a great player.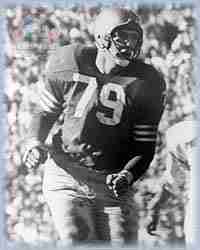 Former San Francisco 49ers Offensive Lineman, Bob St. Clair passed away today at the age of 84.
St. Clair played all eleven seasons with the Niners from 1953 to 1963 and was chosen for five Pro Bowls and the 1950's All Decade Team. He would receive the ultimate honor when in 1990 he was chosen for the Pro Football Hall of Fame. A decade later, San Francisco would retire his number.
The former lineman was entrenched in the San Francisco community and this is a huge loss for the area.
We here at Notinhalloffame.com would like to extend our condolences to the friends and family of Bob St. Clair.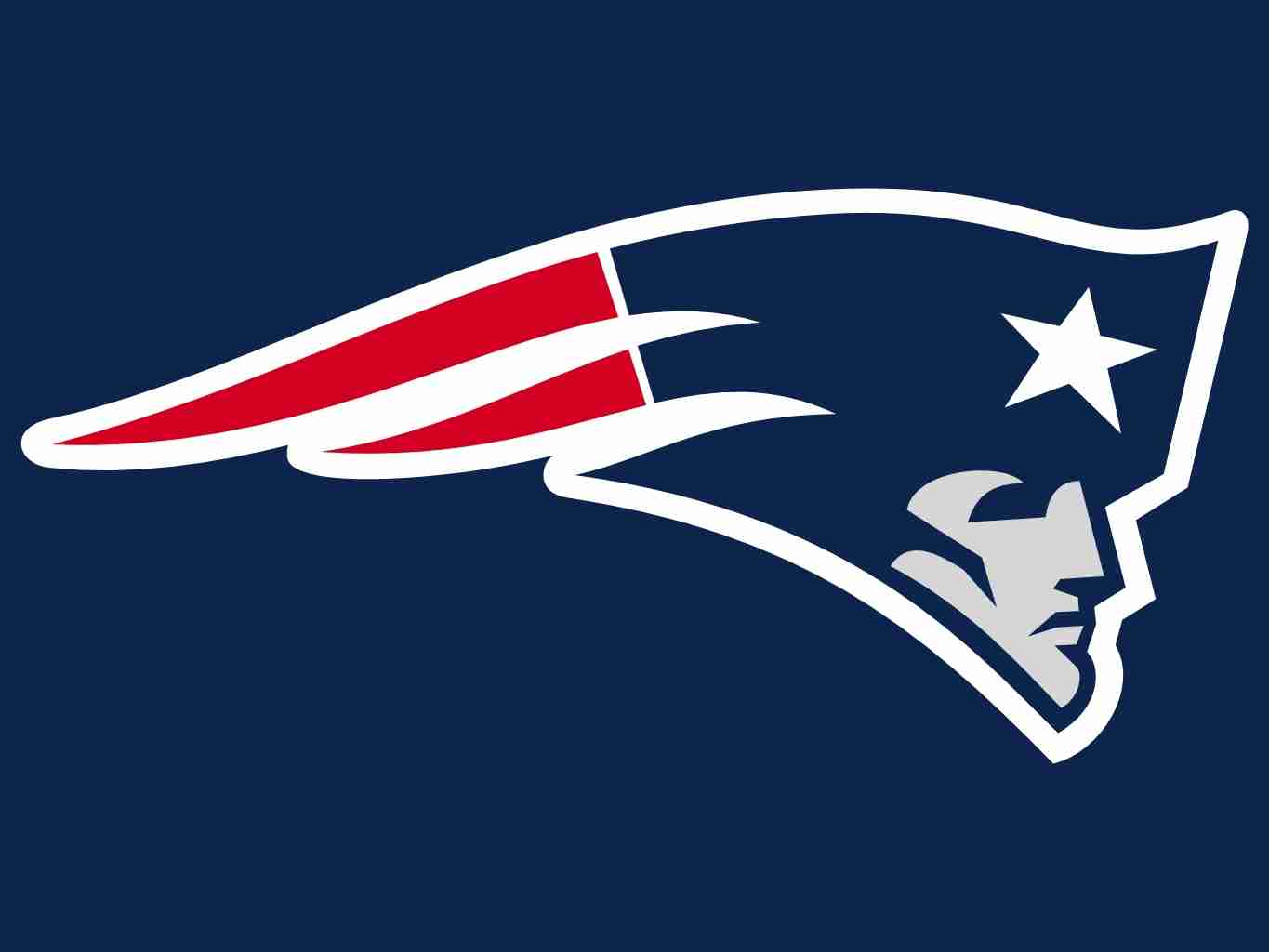 The New England Patriots have put a lot of work into their Hall of Fame and should be applauded for how they have made their Hall matter. The Patriots HOF have announced the three men who are finalists for this year's class and because of the organization's stature, this is news that matters.
The three Finalists for the New England Patriots Hall of Fame are as follows:
Raymond Clayborn: Cornerback, 1977-89
Clayborn had a lengthy career with New England and was a three time Pro Bowl Selection with 36 Interceptions over his career in the Northeast.
Leon Gray: Offensive Tackle, 1973-78
Gray played his firs six seasons with the Patriots where he would play 78 games and go to the Pro Bowl twice and make All Pro Honors once.
Willie McGinest: Defensive End, 1994-2005
McGinest played 176 Games for New England and went to two Pro Bowls. He helped the Patriots win three Super Bowls.
The winner of the online vote will join Houston Antwine who was already selected by the Patriots Hall of Fame Veterans Committee.
The Rock and Roll Hall of Fame ceremony should be a time when we here at Notinhalloffame.com look forward to annually. It is, but we are site for debate, we far more enjoy the day when they make the decisions of who got in (so we can tell them why they are wrong).
Regardless of our motives, this is an evening to celebrate the new Rock and Roll Hall of Fame inductees, though yes…forgive us if a few snide comments emerge.
As per tradition, Jann Wenner, the chairman of the Rock and Roll Hall of Fame and publisher of Rolling Stone opens the ceremony. Wenner for many is the Gary Bettman and Roger Goodell of pop culture halls of fame, and yes this is a shot. How he is not booed like many sports commissioners approaching the draft is a mystery to us.
The ceremony kicked off with the induction of Joan Jett, who earlier in the week made headlines when she hoped to see more women in the Rock and Roll Hall of Fame. With the Blackhearts, Jett kicked off the festivities with "Bad Reputation" and would be joined by RRHOF Ceremony stalwart, Dave Grohl (who was inducted last year with Nirvana) to move into "Cherry Bomb", a hit by Jett's original band, The Runaways. Jett and the Blackhearts would be joined by Tommy James to sing "Crimson and Clover", which also saw Miley Cyrus join in on the performance.
Cyrus would return to formally induct Joan Jett and the Blackhearts into the Hall, and while you can easily despise the choices that Cyrus may have made in her personal life (dear God woman, please stop showing up in public by just wearing pasties over your nipples) her impassioned speech showed respect for Jett's place in the Rock Hall and added to her recent Saturday Night Live Performance on the 40th anniversary show where she killed it covering Paul Simon's, "Fifty Ways to Leave Your Lover".
Jett's acceptance speech and love of the ethos of Rock and Roll summed up what the genre is all about…so much so that I felt bad that I never championed her RRHOF induction sooner.
The somewhat controversial selection of the Paul Butterfield Blues Band is next, which featured Tom Morello and Zach Brown doing a brief but powerful set to honor the band…a huge step up from John Mayer, who was next as he was on hand to induct the late Texas blues great, Stevie Ray Vaughan. His brother, Jimmy Vaughan accepted the accolade on his behalf and would lead the tribute set to his late brother. Again, why is John Mayer there?
Fall Out Boy is out next to induct Green Day, who entered the Rock and Roll Hall of Fame in their first year of eligibility. This was a aligned choice for many "elite" rock fans, but one we here at Notinhalloffame.com predicted. Following a humorous acceptance speech, the Post Punk Rockers launched into a three song set including "American Idiot", "When I Come Around" and "Basket Case".
What can be argued as an "intermission" occurs when Leon Bridges arrives on stage to sing "Dedicated To The One I Love" in honor of the 5 Royales and "When A Man Loves A Woman" to acknowledge the passing of Rock and Roll Hall of Fame inductee, Percy Sledge, who died earlier in the week.
Rock and Roll Hall of Fame inductee, Patti Smith, went up next to induct the late Lou Reed, who will receive his second RRHOF induction after being inducted with the Velvet Underground. The emotional acceptance was done by his widow, Laurie Anderson, which may have been the most touching moment of the evening.
Stevie Wonder would induct Bill Withers, who was full of levity and one-liners. Nobody seemed happier to be there than Bill. Wonder would than perform "Ain't No Sunshine", but stopped part way through telling the crowd that it was in the wrong key and that he "Hadn't looked at the music". As always, Wonder would go on to nail the song perfectly. John Legend would join in on "Use Me" and along with Withers, they would close with "Lean On Me".
The ceremony concluded with what many (including us) felt was the most controversial inductee, Ringo Starr, who was inducted by fellow Beatle, Paul McCartney. While we were not exactly thrilled to see Starr get in as a solo artist, he did what he does better than most, and that was entertaining the crowd. His set including a cover of the Shirelles song "Boys" aided by Green Day, "It Don't Come Easy" with Joe Walsh and "With A Little Help From My Friends" with Paul McCartney and others to cap off the evening.
While it was a great moment on stage, it did attest to the criticism that the induction was done to reunite the two surviving Beatles on stage and not necessarily for the musical merit of Ringo's solo career.
Regardless of the reasoning, congratulations to this year's Rock and Roll Hall of Fame class, and you can bet that we here at Notinhalloffame.com will be watching intensely to see who will get in next year!
Fictitious Athlete Hall of Fame
Fictitious Rock and Roll Hall of Fame
87. Butch Reed

What would the legacy be if Butch Reed had not have no showed one night in Buffalo where he would have been scheduled to win the Intercontinental Title from Ricky Steamboat? It stands to reason that it might be greater than it is now, but it is not like Butch Reed did not have a solid wrestling career. From the…
Comments (1)