Not in Hall of Fame News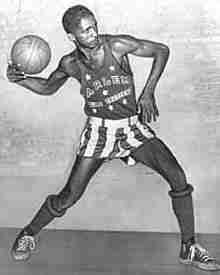 Former Harlem Globetrotter and Basketball Hall of Famer, Marques Haynes, died today at the age of 89 of natural causes in Plano, Texas.
Haynes was regarded as one of the greatest, if not the greatest dribblers in basketball history, having been estimated at being able to dribble six times per second, but that was not all he could do on the court as he was regarded as a great basketball player.
Marques Haynes would join the Harlem Globetrotters in 1947 and emerge as the team's marquee attraction. Haynes would stay with the team until 1953, but not to join the National Basketball Association, specifically the Philadelphia Warriors who had made him a very lucrative offer. Haynes would form the Harlem Magicians, a barnstorming team of which he was the star, a deal in which he felt he could make the most money.
Haynes would mend fences with the Trotters in the early 70's and was the team's player/coach. He would finally retire in 1992 and while there is no accurate amount of just how many games he played it is estimated that he probably played more than anybody.
We here at Notinhalloffame.com would like to extend our condolences to the friends and family of Marques Haynes.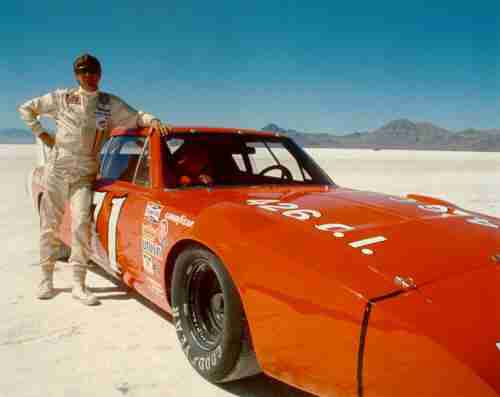 The NASCAR Hall of Fame has announced the new members of their latest Hall of Fame Class and the relatively new Hall is continues its expansion with class and prestige.
The class (in our eyes anyway) is headlined by Bobby Isaac, who we had ranked at #2 on our last list. Isaac is a posthumous induction after passing away at the age of 45 from a heart attack. He had 37 Sprint Cup Wins.
Terry Labonte, who for many is the headliner of this year's class, will join Isaac. Labonte was the Sprint Series Champion in both 1984 and 1996. Notinhalloffame.com had Labonte ranked at #4.
Curtis Turner also joins the NASCAR Hall of Fame. Turner was an early star who won 17 Sprint Cup races.
The Class is rounded out by multi-time modified champion, Jerry Cook and former Speedway Motor Sports Chairman, Bruton Smith who led the balloting.
We here at Notinhalloffame.com would like to congratulate this year's class and we will be working on a new list soon!
Does anyone want to play defence for the San Francisco 49ers this year?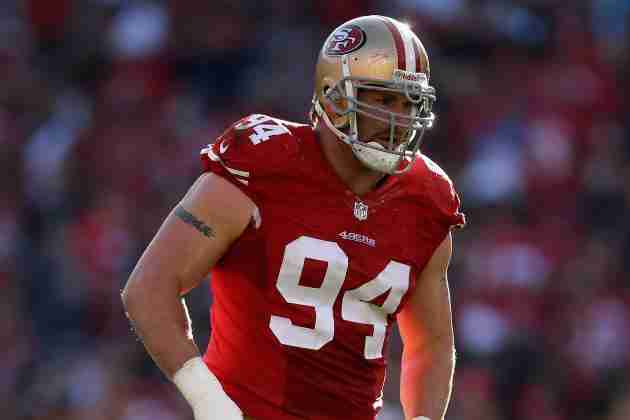 Following the retirement of Patrick Willis, a possible Hall of Fame contender, five time Pro Bowl selection, Justin Smith also announced that he will not be returning to the Niners and has elected to retire citing his inability to compete at 100 percent.
The Defensive End entered the NFL with the Cincinnati Bengals where he played his first seven seasons but it was with San Francisco, the team he signed as a free agent in 2008 where his career would reach its greatest heights.
Smith would make five consecutive Pro Bowls (2009-13) and was a First Team All Pro in 2011. Smith was also named the San Francisco 49ers MVP in 2008 and 2011 and Sports Illustrated named him their Defensive Player of the Year.
Justin Smith retires with 87 Quarterback Sacks and started 211 and 214 Games.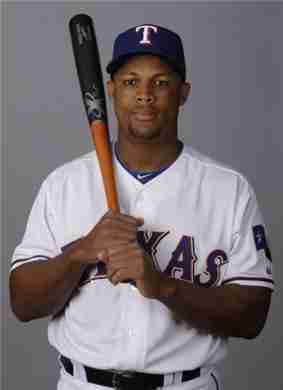 With the 400th Home Run smacked of Adrian Beltre, there have been a few people speculating about his Hall of Fame chances. Coincidentally, there are some that read that headline and say…Adrian Beltre?
In 2004, Beltre had his breakthrough (and to date best) season of his career as a member of the Los Angeles Dodgers where he was the National League MVP runner-up, the Home Run champion and owner of an OPS over one. Beltre never reached those stats again, but was considered an upper echelon player and would make the All Star team four times, won the Gold Glove four times and the Silver Slugger four times and at age 36 there still seems to be a lot left in the tank of the current Texas Rangers Third Baseman.
In terms of traditional statistics, Beltre does not just have the 400 Home Run milestone under his belt. As of this writing he is at 2,643 Hits making him a legitimate threat to break the 3,000 barrier. That is impressive, but sabremeticians have been promoting his cause for years.
At present, Beltre is 40th overall in bWAR for position players with 78.8 and is first overall in Defensive bWAR among active players. His JAWS is 63.7, 6th overall in Third Basemen all time, and well above a Cooperstown projection.
Still, despite having played in major markets like Los Angeles, Beltre does not have a signature moment, nor does he have that cache name that makes Baseball fans drool.
Will he get in? He probably should, but don't expect it to happen right away, because it won't!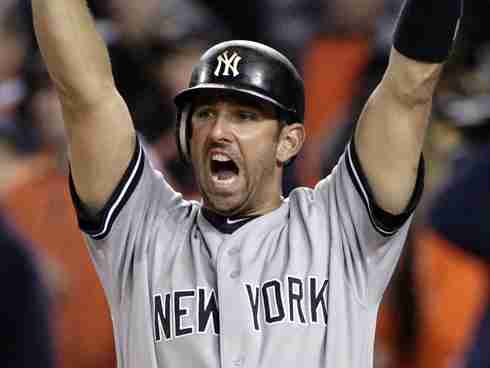 Just you because they were your former teammate it does not mean that you automatically think that they should be in the Hall of Fame.
That is what we learned from former New York Yankee, Jorge Posada, who was an All Star Catcher and former teammate of Alex Rodriguez and Roger Clemens, the latter of which has been on the Hall of Fame ballot for a few years and is not expected to enter Cooperstown based on the support he has received thus far.
Posada was not ambiguous when asked on CBS whether A-Rod or Clemens should be in the Hall as his answer was "No…I don't think it's fair". This was also a stance that will be echoed in his book, which he has been promoting nationally.
While, the former baseball player was clear on his opinion, there did not appear to be any overt hostility towards the men he shared a World Series Championship with.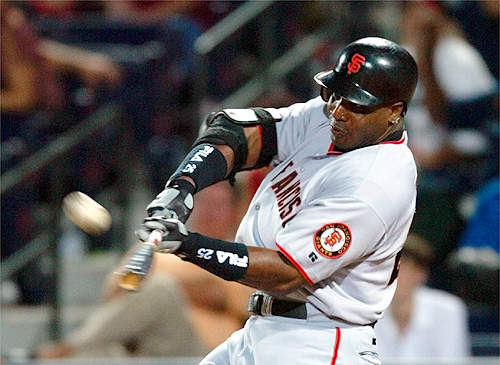 Barry Bonds got into the Hall of Fame! The Bay Area Sports Hall of Fame that is.
While Bonds is struggling to gain the necessary votes for the Baseball Hall of Fame, the city of San Francisco might be the only Baseball stronghold that holds the all-time Home Run king in high regard.
Honoring those from the Bay Area, or who had extended parts of their athletic career there, the Bay Area Sports Hall of Fame first began in 1980 with Willie Mays, Bill Russell and Joe DiMaggio as part of it's inaugural class.
The Class of 2015 of which Bonds is a headliner will also include Dusty Baker, his former Manager with the San Francisco Giants, former Golden State Warriors owner, Franklin Mieuli, Freestyle Skier, Johnny Mosely and Golfer, Roger Maltby.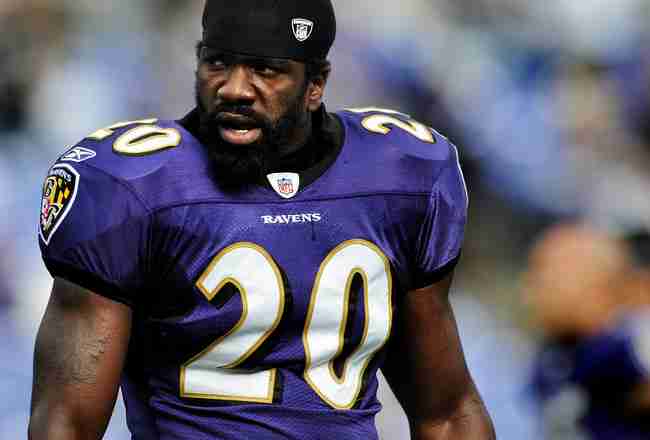 A major, though expected retirement has taken place in the world of Football as Ed Reed has called it a career. The former Safety returned to sign a one day contract with the Baltimore Ravens so that he could retire with the team where he had his greatest success.
Reed was drafted in the first round by Baltimore in 2002 and immediately was inserted into the starting line-up. He would quickly become a part of a potent Ravens defence and in his second year, he would be named to the Pro Bowl, the first of nine times he would receive such an honor. 2004 would see him reach an even greater height as not only did he make his first of five First Team All Pro squads and was named the AP Defensive Player of the Year. He led the National Football League in Interceptions and Interception Return Yards that year, and would again lead the NFL in picks in 2008 and 2010. Reed would also be named to the 2000's All-Decade Team and was named the NFL Alumni Defensive Back of the Year twice.
While Reed would collect individual accolades in the 2000's, it was in the 2012 season that he would become a Super Bowl Champion with the Ravens, his last game with the club. Reed would spend another year in the NFL with Houston Texans and New York Jets but would not play with any team in 2014, though was not retired from the game until today's announcement.
Reed retires with 64 Interceptions and 1,590 Interception Return Yards, the latter statistic making him the all time leader in that category. Once eligible for the Pro Football Hall of Fame, we here at Notinhalloffame.com will rank Ed Reed very high, and we expect him to get inducted into Canton quickly.
We here at Notinhalloffame.com have been critical of the UFC Hall of Fame as it seemed to induct fighters arbitrarily and had no physical presence. We aren't saying that they necessarily listened to us (we are pretty sure they haven't), but they have announced a major step that shows that they are making some serious steps to make their Hall of Fame a much more respectable entity.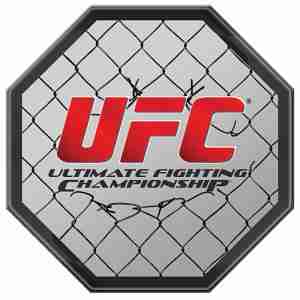 The first thing they announced is that they will induct a new class at the Fan Expo on July 11 prior to UFC 189. The key word that popped out to us was "Class", as they traditionally announced one inductee and often without any notice.
This class will consist of at least one member in the following classes:
The Modern Era Wing:
To qualify for the Modern Era Wing, a fighter must have made their professional MMA debut after November 17, 2000. That fighter must be 35 or older or at least be retired for one year. It is noted that a UFC competitor can be active (providing they are older than 35) to get in, but that is not the preference. In case you are wondering where that date comes from it is symbolic in regards to when the New Jersey State Athletic Control Board adopted the current Unified Rules of Mixed Martial Arts.
The Pioneer Era Wing:
This is for MMA fighters who made their debut prior to the November 17, 2000 date.
The Contributors Wing:
This is just as it sounds. This is for non-fighters who made a significant contribution to the sport.
The Fight Wing:
This unique wing will reflect the great fights of UFC. TO qualify, a fight must be at least five years old.
It was announced that there will be at least one inductee in each category from 2015 to 2017.
There is also talk that this will eventually lead to a physical Hall of Fame for UFC.
While there will be legitimate criticisms, these are major steps to make this Hall of Fame matter.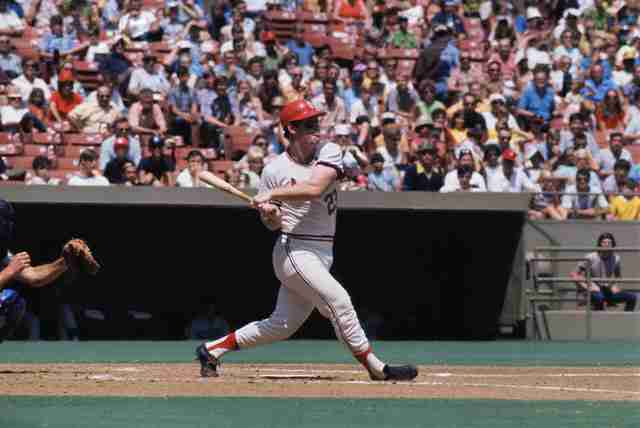 The St. Louis Cardinals rapidly have made their Hall of Fame one of the most prestigious in North American franchises. This Hall has just announced the four new inductees based on online fan voting.
Ted Simmons, Bob Forsch, Curt Flood and George Kissell are the second induction class following the first group of direct entries to the Hall that only opened less than two years ago.
Let's take a quick look at the next four inductees to St. Louis Cardinals Hall of Fame:
Ted Simmons: Catcher, 1968-80
Ted Simmons
, who is ranked #17 on our Notinhalloffame.com list for Baseball Hall of Fame consideration, had six All Star appearances as a member of the St. Louis Cardinals. Simmons showed off a slick bat and posted a Cardinals Slash Line of .298/.366/.459 with 172 Home Runs and a 45.3 bWAR.
Bob Forsch: Pitcher, 1974-88
At present, the third most winningest Pitcher in St. Louis Cardinals history, Bob Forsch posted a record of 163 and 127 over his lengthy tenure in St. Louis. Forsch would throw over 2,500 Innings with the Red Birds and also won two Silver Slugger Awards. Forsch had a bWAR of 21.5 in St. Louis.
Curt Flood: Outfield, 1958-69
The man whose refusal to be traded set the stage for modern free agency (and it can not be understated just how important that was), was a fine Baseball player in his own right. As a St. Louis Cardinal, Curt Flood led the National League in Hits in 1964, was a three time All Star and won the Gold Glove seven consecutive years. In St. Louis, Curt Flood recorded 1,853 Hits with a 30.0 bWAR.
George Kissell: 1940-2008
The man who was known for creating "The Cardinal Way" spent nearly seventy years with the team, initially as a minor league player and then as a scout. He would be later dubbed "The Professor" and was valued as an integral part of not just the team but the culture of the organization.
Specifically, Simmons and Forsch were chosen through the online fan vote. Curt Flood was chosen via a "Red Ribbon Panel", a group of fifteen Cardinals experts. Kissell was elected via the club's annual choice for the "individual who has been an important figure in Cardinals history".
We here at Notinhalloffame.com would like to congratulate this latest class, and the St. Louis Cardinals organization that has done an outstanding job with this Hall of Fame.
Very quietly, former two time All Star, Carlos Quentin announced that he was retiring from professional baseball. The 32 year old was playing in the minor leagues with the Seattle Mariners organization.
Quentin would break in with the Arizona Diamondbacks but it was a trade to the Chicago White Sox that would see him achieve his greatest success. In 2008, his first season with the Sox, the Outfielder would finish fifth in American League MVP voting with 36 Home Runs, 100 RBIs and a .965 OPS. He would receive his first All Star Game nod and his lone Silver Slugger that year.
He would never have a season as good as that again, but would claim his second All Star appearance in 2011. Quentin would play two more seasons with the San Diego Padres would suffer from knee problems, which have now forced him to retire.
Overall, Carlos Quentin would accumulate 702 Hits and 154 Home Runs over his nine year career, which as he did make ten, means he will not be placed on the Hall of Fame ballot in five years.
We here at Notinhalloffame.com wish Carlos Quentin a great post baseball career.
Fictitious Athlete Hall of Fame
Fictitious Rock and Roll Hall of Fame
417. Jesse Belvin

Before Sam Cooke had his breakout success with his smooth R&B Pop style, there was Jesse Belvin who was easily among the most underappreciated artist of his day. Belvin was nicknamed "Mr. Easy", which was appropriate for the way he could write and sing seemingly without effort. Belvin's early career saw him perform under pseudonyms and various companies and finding…

Add new comment