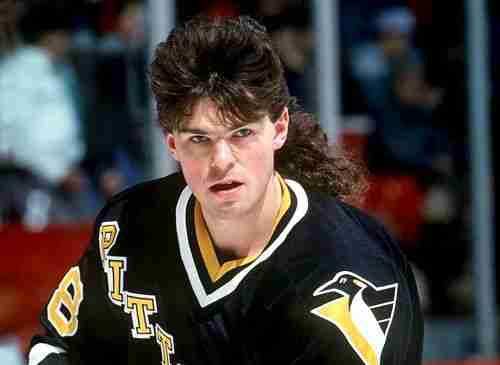 Easily the most talented player in the history of Europe, Jaromir Jagr continues to add to his list of his accomplishments. Once he is eligible for the Hall of Fame, there should be NO reason to keep him out in his first year of eligibility. He won the Hart Trophy, The Art Ross five times, the Stanley Cup twice, the Olympic Gold and the Ted Lindsay Award three times; and that is just the tip of the iceberg. Jagr's career totals are also very high (8th in points as of this writing) and had he not spent four years in the Russian leagues, his tallies would be higher. If there is a reason to keep him out of Toronto, we can't think of one.
The Bullet Points:
Country of Origin:
Kladno, Czechoslovakia
Eligible In:
TBD
Position:
Right Wing
Played for:
Pittsburgh Penguins
Washington Capitals
New York Rangers
Philadelphia Flyers
Team Czechoslovakia (1991) Canada Cup
Team Czech Republic (1998, 2002, 2006 & 2010 Olympics) (1996 & 2004 World Cup)
Major Accolades and Awards:
Hart Trophy (1) (1999)
Art Ross Trophy (5) (1995, 1998, 1999, 2000 & 2001)
Ted Lindsay Award (3) (1999, 2000 & 2006)
NHL All Star (9) (1992, 1993, 1996, 1998, 1999, 2000, 2002, 2003 & 2004)
Stanley Cup Rings (Pittsburgh Penguins, 1991 & 1992)
Olympic Gold Medal (Czech Republic, 1998)
Should Jaromir Jagr be in the Hall of Fame?
Definitely put him in! - 60%
Maybe, but others deserve it first. - 0%
Probably not, but it wouldn't be the end of the world. - 0%