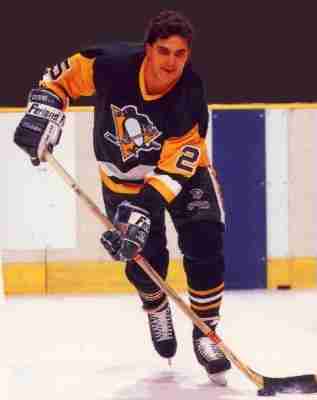 Was Kevin Stevens a superstar forward in the shadow of Mario Lemieux or was he was only a superstar because of Lemieux? Many asked that question as Kevin Stevens topped over 100 points twice and was among the league leaders. The answer may have been somewhere in between. Stevens may not have reached those plateaus without Mario, but he was far from a pylon either. By 1995, injuries had really slowed him down, and he went from superstar to salary liability seemingly overnight. His good years were very good; but likely there were not enough of them to grant him entry.
The Bullet Points:
Country of Origin:
Brockton, Massachusetts, U.S.A.
Eligible Since:
2005
Position:
Left Wing
Played for:
Pittsburgh Penguins
Boston Bruins
Los Angeles Kings
New York Rangers
Philadelphia Flyers
Team U.S.A. (1988 Olympics)
Major Accolades and Awards:
NHL All Star (1991, 1992 & 1993)
Stanley Cup Ring (1991 & 1992) Pittsburgh Penguins
Should Kevin Stevens be in the Hall of Fame?
Definitely put him in! - 0%
Maybe, but others deserve it first. - 28.6%
Probably not, but it wouldn't be the end of the world. - 28.6%