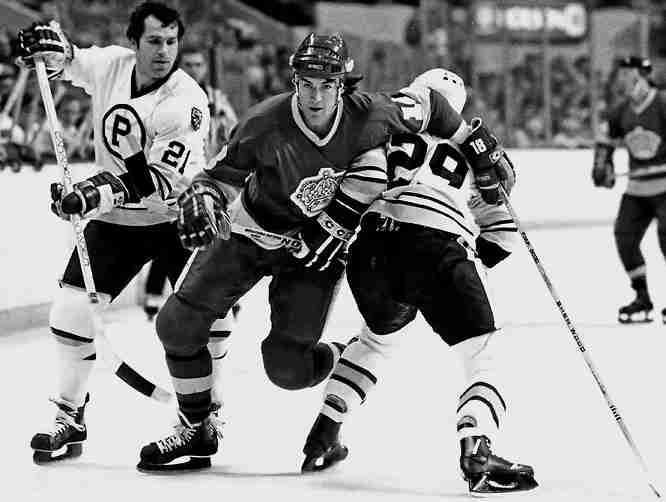 It wasn't that Dave Taylor wasn't supposed to make the NHL, but when you are drafted 210th overall the expectations aren't great. Dave Taylor shattered all expectations becoming part of the legendary Los Angeles Kings Triple Crown Line with Marcel Dionne and Charlie Simmer. Taylor was an unexpected scoring machine who eclipsed the 100 point plateau twice early in his career. Despite his offensive prowess, Taylor was a mean checker and had a strong feel for the defensive side of the game. He would use this defensive skill well late in his career which would prolong his fruitful career in Hollywood. In what is a rarity, Dave Taylor began and ended his career with one team and his number is currently retired by the Kings. It is not impossible for Dave Taylor to join his Triple Crown teammate Marcel Dionne into the Hockey Hall of Fame in Toronto.
The Bullet Points:
Country of Origin:
Levack, Ontario, Canada
Eligible Since:
1997
Position:
Right Wing
Played for:
Los Angeles Kings
Major Accolades and Awards:
Bill Masterton Memorial Trophy (1991)
King Clancy Memorial Trophy (1991)
NHL All Star 1981, 1982, 1986 & 1994
Should Dave Taylor be in the Hall of Fame?
Definitely put him in! - 25%
Maybe, but others deserve it first. - 37.5%
Probably not, but it wouldn't be the end of the world. - 0%