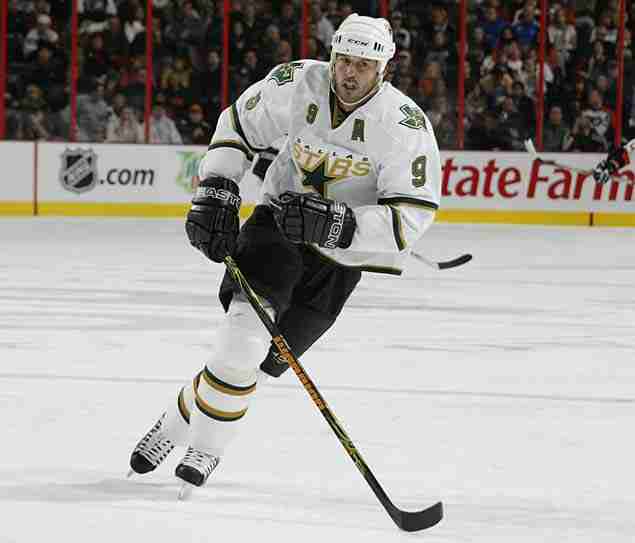 One of the top players ever to come from the hockey rich state of Michigan, Mike Modano not only represented his state well, but his country of the United States. Modano spent the majority of his career playing for the Stars organization (be it as a North Star in Minnesota, or a Star in Dallas) and was one of the vital reasons they won a Stanley Cup in 1999. With consistent scoring ability and solid defensive prowess, Modano was a complete player and should be a lock to enter the Hockey Hall of Fame (he has already been inducted to the U.S. version) early in his eligibility.



The Bullet Points:
Country of Origin:
Livonia, Michigan, U.S.A.

Eligible Since:
2014

Position:
Center

Played for:
Minnesota North Stars
Dallas Stars
Detroit Red Wings
Team U.S.A. (1991) Canada Cup (1998, 2002 & 2006 Olympics) (1996 & 2004 World Cup)

Major Accolades and Awards:
NHL All Star (7) (1993, 1998, 1999, 2000, 2003, 2004 & 2009)
Stanley Cup Rings (1) (1999) Dallas Stars
World Cup Gold Medals (1996) U.S.A.
Should they be in the Hall of Fame?
Definitely put them in! - 100%
Maybe, but others deserve it first. - 0%
Probably not, but it wouldn't be the end of the world. - 0%