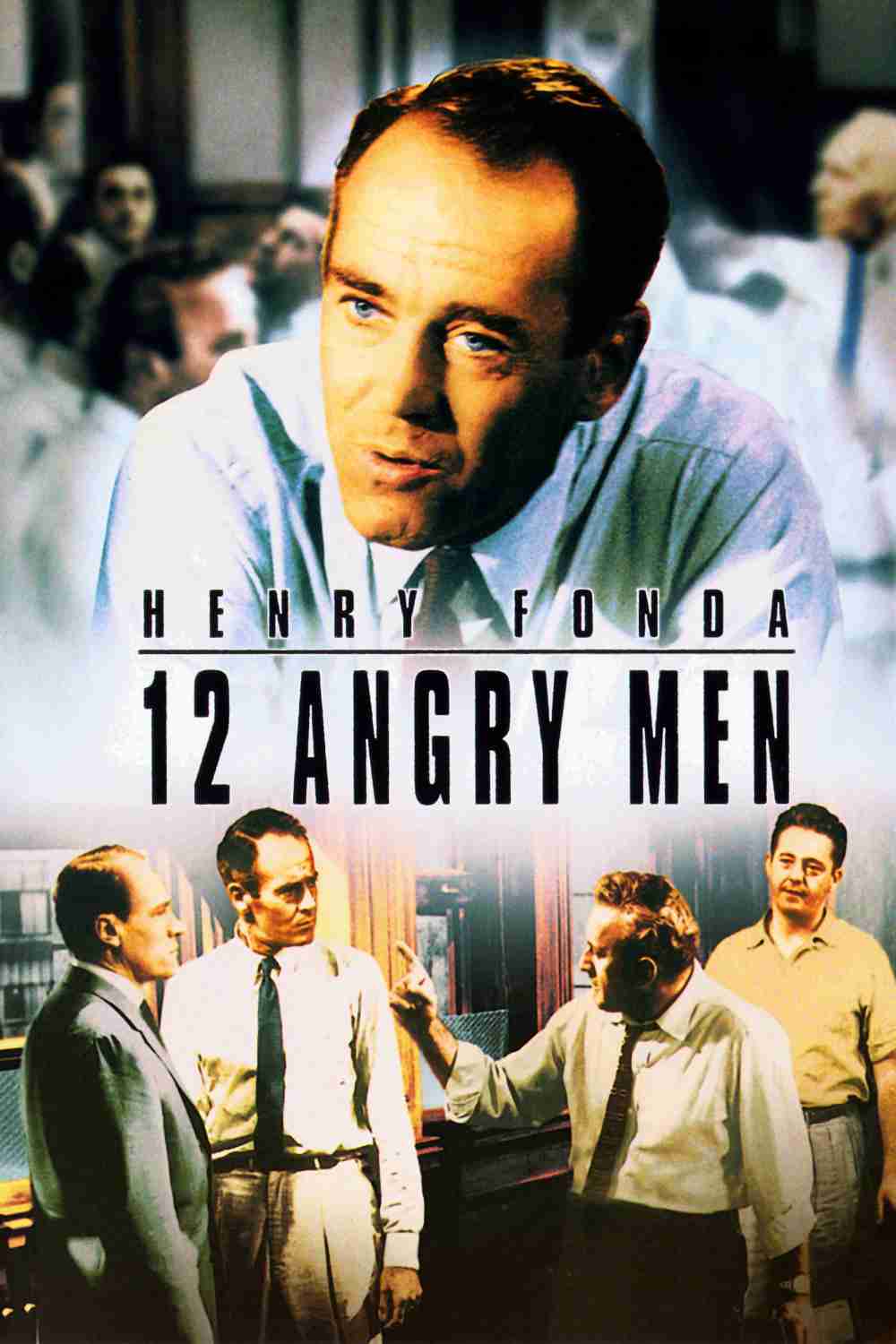 STARRING:
Henry Fonda (Juror No. 8)
Lee J. Cobb (Juror No. 3)
Ed Begley (Juror No. 10)
Martin Balsam (Juror No. 1)
Jack Klugman (Juror No. 5)
Director- Sidney Lumet
Producer- Henry Fonda / Reginald Rose
Screenplay- Reginald Rose
Time- 96 min. B&W
We've seen trials from the spectator's perspective. Being a fly on the wall of the O.J. Simpson case, for example, has been very much an educational process about the American justice system. However, there is one thing we fail to see in any case from where we sit: how a jury deliberates. What thought process goes through each individual as they absorb all the information given to them during any given case by the prosecutors and the defendants, as well as the witnesses and experts who take the stand. In Twelve Angry Men we get that chance.
More than forty years ago screenwriter Reginald Rose collaborated with director Sidney Lumet, as well as producer Henry Fonda, to create this thought provoking piece of filmmaking. This is much more than a courtroom drama. The movie takes on a more important meaning than just fine entertainment and great acting. It delves into one's psyche. Each character signifies (stereotypically) each archetype of American society in the 1950s. Twelve Angry Men is a story about a case in which a youth has been charged in the killing of his father, and the decision the 12 jurors must make after all the facts have been given to them, whether he is guilty or innocent (Of note, all the jurors are white males, definitely a sign of the times). All of the men, except one, are sure of the boy's guilt, thus the arguments begin. The selfishness and stubbornness of some create others to think about why they are there, and thus begin to focus on the case.
This was Lumet's directorial debut. He not only created one of the greatest dramas ever to be made, he did so in only 19 days and under budget! He went on to create many wonderful movies including Dog Day Afternoon (1975), Network (1976), and The Verdict (1982). However this film, his first, is the most glorious achievement in a remarkable career. His use of a sweltering, hot summer day, creates a feeling of claustrophobia, thus intensifying the emotions of the deliberators. Superb casting as well as great camerawork and a great script, create one of the most compelling films in history. This movie without question is one of the best to stand the test of time. In a career full of legendary performances, this is one of Henry Fonda's finest.
Jack's Rating: A+