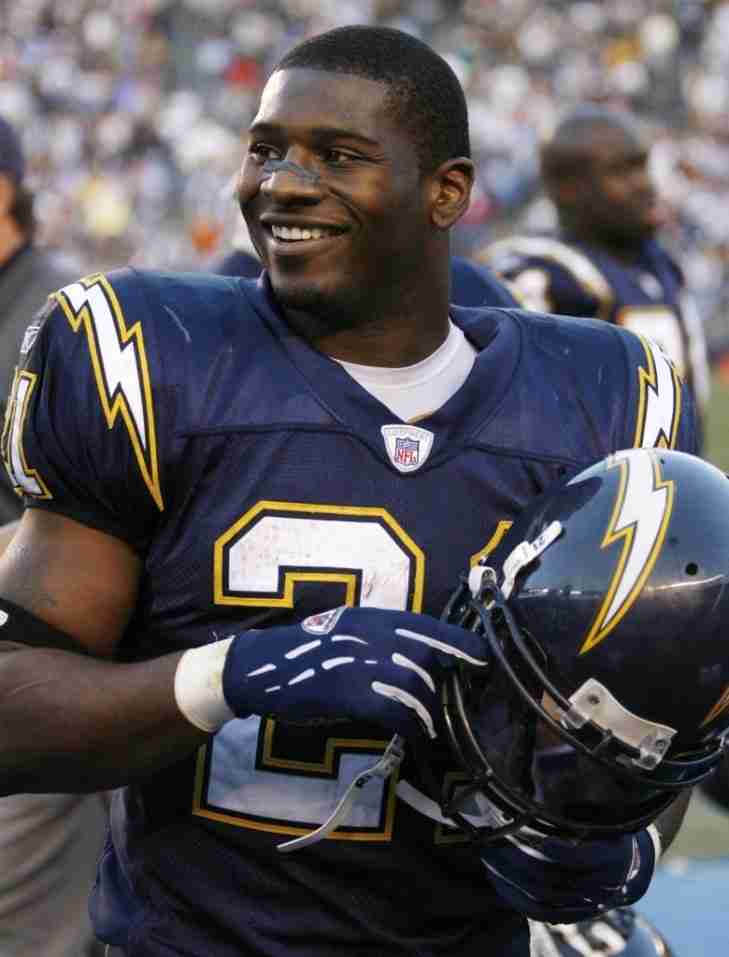 Our long and arduous work in progress of ranking the top fifty players for every North American sports team is underway, but after that is completed we will then take a look how each franchise honors their own in terms of respective franchise halls of fame, ring of honors, retired numbers and statues.
As such it is noteworthy to us that over the weekend the San Diego Chargers officially retired the number of former Running Back, LaDainian Tomlinson and entered him in their franchises' Hall of Fame.
Tomlinson played for San Diego from 2001 to 2009 and made five Pro Bowls and three First Team All Pros. Three times he would lead the NFL in Rushing Touchdowns and in 2006 was named the League MVP.
The former Running Back becomes the fourth player to have his number retired, joining Dan Fouts, Lance Alworth and Junior Seau.
Tomlinson will be eligible for the Pro Football Hall of Fame in 2017 and is considered by many to enter Canton.
We would like to congratulate LaDainian Tomlinson on this latest accolade and there is reason to think there are more coming.