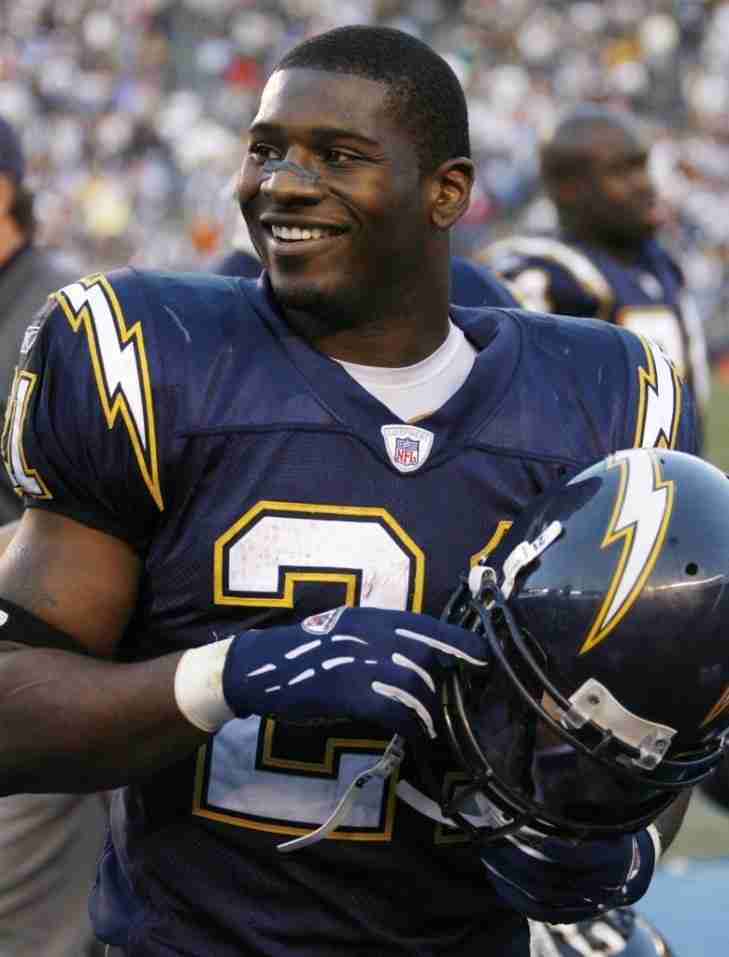 A few weeks ago, the Pro Football Hall of Fame inducted their latest class, which means one thing for us at Notinhalloffame.com…it is time to revamp our list our top 100 on the football list for next year's class!
Recapping what happened last year, Brett Favre (#1), Marvin Harrison (#3), Ken Stabler (#6), Orlando Pace (#15), Dick Stanfel (#30) and Kevin Greene (#37) were selected along with Eddie DeBartolo Jr. and Tony Dungy were all inducted. With three of our top ten chosen, a major overhaul at the top has occurred as three new eligible entrants made the top ten.
Jerry Kramer
, the only man who was named to the 75th NFL Anniversary Team who was not named to the Pro Football Hall of Fame returns to the top spot. Kramer played in the first two Super Bowls with the Green Bay Packers and remains a Lambeau legend.
LaDainian Tomlinson
, the former Running Back who will be eligible for the first time, holds #2. Tomlinson spent most of his career with the San Diego Chargers and he is a former three time First Team All Pro and was the MVP in 2006. Tomlinson is also a two time rushing champion.
Former Super Bowl MVP,
Chuck Howley
, has his highest rank at #3. Howley is a six time Pro Bowl Selection.
At #4 is
Alan Faneca
, who is entering his second year of eligibility. The former Offensive Lineman was a Finalist last year.
L.C. Greenwood
is ranked at #5. The former Defensive End helped the Pittsburgh Steelers to four Super Bowls and he has been a Hall of Fame Finalist six times.
The always controversial,
Terrell Owens
, returns at #6. The Wide Receiver has been vocal about the Hall of Fame voting process being flawed and has been the subject of much debate.
The now eligible
Brian Dawkins
comes in at #7. Dawkins adds to the already heavy logjam at Safety.
Torry Holt
, who was not a Finalist last year, is ranked at #8.
AFL star,
Johnny Robinson
is at #9. Robinson is a former Super Bowl winner with the Kansas City Chiefs.
Rounding out the top ten is another new entry, Defensive Tackle,
Jason Taylor
, a six time Pro Bowler.
The other new entries to our Notinhalloffame.com Football list are:
Former Super Bowl MVP,
Hines Ward
enters our list for the first time at the #21 spot.
The "infamous" Ochocinco,
Chad Johnson
debuts at the #26 spot.
Former Quarterback,
Donovan McNabb
, enters our list at #30.
Wide Receiver,
Derrick Mason
makes his first appearance on our list at #59
Former Chicago Bear, Offensive Lineman,
Olin Kreutz
debuts at #69.
At #96,

Joey Porter

, the former Pittsburgh Steeler Linebacker who helped the Steelers win Super Bowl XL.
Gang, you know what we want you to do! Take a look at the new entries and cast your votes and give us your opinions.
As always, we here at Notinhalloffame.com would like to thank all of you for your support!