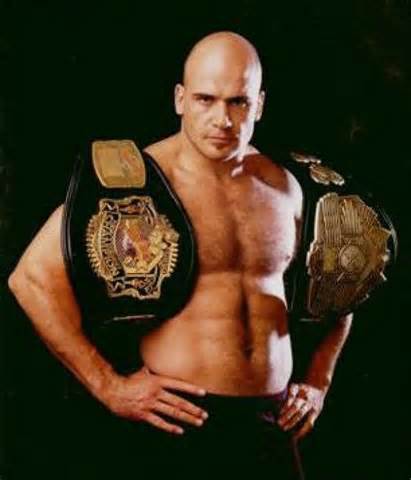 With the revamping of the UFC Hall of Fame, we here at Notinhalloffame.com will be unveiling our first UFC list this fall. With that in mind, and with the new categories that was announced earlier in the month, UFC Owner, Dana White ahs announced (and a surprising way as he did it in person on an episode of AXS TV's "Inside MMA"), that former champion, Bas Rutten will be inducted into the Pioneer Wing of the UFC Hall of Fame.
From the Netherlands, Rutten would begin his fighting career in Muay Thai Kickboxing and would be scouted to join Pancrase, a hybrid fighting group based in Japan in 1993. The Dutchman would win the King of Pancrase three times and finish that portion of his career with a 25 – 4 – 1 record, but the United States and UFC came calling and he would join that organization in 1998.
In his second (and what would be his last) fight for UFC, he would win the UFC Heavyweight Championship but it was a title he would be unable to defend. He vacated the title to drop down to Middleweight (his more natural weight), but his past injuries would catch up to him and he would not compete in UFC again.
Still, Rutten's charisma gave him a very successful post-MMA career which saw him not only as a television host, but garnered him movie roles and endorsements.
It had already been announced by the UFC that 1984 Olympic Gold Medalist, Jeff Blatnick will be inducted in the contributors wing. Blatnick was a commentator for UFC 4 to UFC 32 and is credited for helping to establish the modern rules of the sport and coining the term of "Mixed Martial Arts" as opposed to "No Holds Barred", which was how it was perceived at the time.
This is a posthumous induction as Blatnick passed away in 2012 due to complications from heart surgery.
It was also announced that the Matt Hughes VS Frank Trigg fight from April 16, 2005 will be also inducted in the fight wing.
We here at Notinhalloffame.com would like to congratulate Bas Rutten for achieving this now more than ever important accolade.