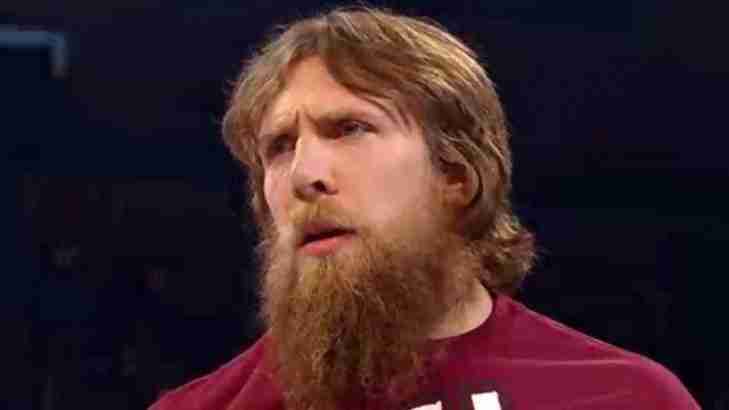 We think we speak for many professional wrestling fans in that we were hoping that this was an angle.
It wasn't.
After a statement on his Twitter Account, Former WWE World Heavyweight Champion, Daniel Bryan announced his retirement at the end of tonight's Monday Night Raw in what was an emotional segment.
Bryan, who was trained by WWE Hall of Famer, Shawn Michaels in the late 1990's, was an independent wrestling darling who would become a superstar in Ring of Honor Wrestling where he would become their champion. Bryan, would quickly become known as a wrestling machine would become a star amongst the traditional wrestling fans, but he had yet to become a true worldwide star.
That would change in 2010 when he was signed with the WWE and was assigned to the NXT show, with The MIz as his "pro". Following a brief firing after an angle where he used a necktie to choke announcer, Justin Roberts, Bryan would win the United States Title from the Miz and slowly work his way up the ladder.
Bryan would win the World Championship after he cashed in his Money in the Bank briefcase over The Big Show but it was his Wrestlemania title defense that indirectly turned him into a much bigger star.
He would lose his championship to Shamus in an eighteen second match, resulting in the following night a feverish chant of his name the next night on RAW. The WWE Universe felt cheated out of a high quality match, and his stock continued to rise, as did his charisma. Following an entertaining tag team with Kane, Bryan received a Championship Match against John Cena at Summer Slam and he would defeat Cena, only to be attacked by special referee, Triple H and lose his title to Randy Orton who was the Money in the Bank Winner that year.
It appeared that Daniel Bryan would never get the opportunity to have an extended run with the championship but fate, as it often does, intervened.
Following the 2014 Royal Rumble, CM Punk abruptly quit forcing a change in plans and Daniel Bryan was vaulted into an angle with Triple H and a Wrestlemania XXX title shot where he won the championship to the delight of the fans at the New Orleans Superdome. Sadly fate would intervene again as he would have to forfeit the championship due to shoulder surgery.
We know the rest of the story. Bryan came back only to again be forced out, but this time from a concussion, and one that would force his retirement as an in ring professional wrestler.
It is expected that the WWE will eventually induct Daniel Bryan to the WWE Hall of Fame, though we do not expect that to occur this year.
We will be ranking Bryan in our April revisions.
Like so many websites we would like to thank Daniel Bryan for all of the great matches and memories that he has given us through the years and we wish him the best in his post wrestling career.