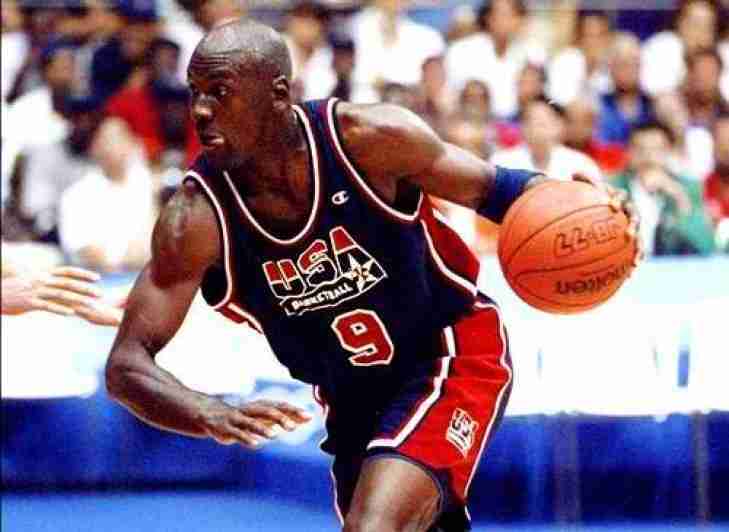 The Basketball Hall of Fame has always been a focus of ours but we have never really aid a lot of attention to the FIBA Hall of Fame. It is next to impossible not to notice it this year, as the largest name in the sport's history will be joining their Hall of Fame.
Michael Jordan, who led the 1992 United States Dream Team in Barcelona to Gold at the Olympics will be the undeniable headliner for this year's class. Jordan also was a member of the 1984 team that won Gold in Los Angeles. MJ was also a member of the United States team that won Gold at the 1983 Pan American Games and the FIBA Americas Championship in 1992.
Jordan is joined by another American, current Connecticut Sun Head Coach, Anne Donovan. Donovan is a two time Gold Medalist (1984 & 1988) and won two more Gold Medals as an Assistant Coach (2004) and Head Coach (2008).
The rest of the class consists of:
Roberto Herrera Tabio, a Cuban Forward whose highlight was leading his team to a Bronze Medal at the 1972 Olympics in Munich.
Sarunas Marciulionis, a Lithuanian Guard, who was a Gold Medalist for the Soviet Union in 1988 and was named as one of FIBA's 50th Greatest Players in 1991. The former Golden State Warrior won two Olympic Bronze Medals for Lithuania.
From France, Antoine Rigaudeau will also be enshrined. The French Center took France to a Silver Medal at the 2000 Sydney Olympics.
From Ukraine, via the Soviet Union, Vladimir Tkachenko will enter the Hall. He is a two time Gold Medalist (1976 & 1980) with the Soviets and is a former Mr. Europa.
They are joined by Australian Coach, Jan Stirling, French Technical Official, Robert Blanchard and Isreali Contributor, Noah Klieger.
The enshrinement ceremony will take place on September 19, followed by an official presentation during half time at the Eurobasket Championship Game the following day.