WrestleMania is one of the WWE's most important events. Each spring since 1985,the WWE has brought together some of its most successful wrestlers who hash out year-long feuds between the ropes. There's guts, glory, and more than a handful of celebrity guest wrestlers.

These have run the gambit over the years, from a Chris Jericho cross-promotion of Tim Burton's Planet of the Apes in 2001 to the Queen of Soul, Aretha Franklin, belting out 'America The Beautiful' to open up the third annual event in 1988.

Part pro sport and part acting gig, professional wrestling's ongoing success might surprise a traditional sports fan. It doesn't have a set of clear rules, won't be played at the Olympics any time soon, and doesn't often feature on afree sports bet offer from oddsmakers given the difficulties of betting on the WWE.

However, what the WWE lacks in traditional representation it makes up for in a wild ride, truly athletic stunts, and a cast of unforgettable characters. Even better, the depth of bets is starting to expand as the sport becomes more mainstream—and one of those prop bets on offer is whether a celebrity will win a match during WrestleMania.
As the biggest pro wrestling event in the world, WrestleMania has seen celebrities from all industries step foot in the ring. Some, like the cast of Jackass, have been huge successes. Others, like the flops listed below, have gained notoriety for being some of the worst celeb appearances (including RAW segments).

Number One: Kevin Federline
Back in 2006, the former partner of pop star Britney Spears was at the height of his fame. As mentioned above, most celebrity appearances on WWE coincide with promoting another project; for K-Fed, this was a studio album.

Fans were torn about the worst part of the performance—was it when John Cena attempted to out-rap Federline? When Federline showed up at another RAW event and the WWE powers-that-be let a D-list celebrity pin Cena? Many are still wondering.
Number Two: Jerry Springer
On the surface, Springer should be a hit for the WWE, as the TV personality knows drama and timing. Unfortunately, both of his appearances were incredibly awkward. What should have been a killer segment with Springer mediating The Bella Twins turned into a masterclass in horrendous acting.

Was it Springer's fault, or another mishandling from WWE producers who banked too much on performers delivering complex dialogue?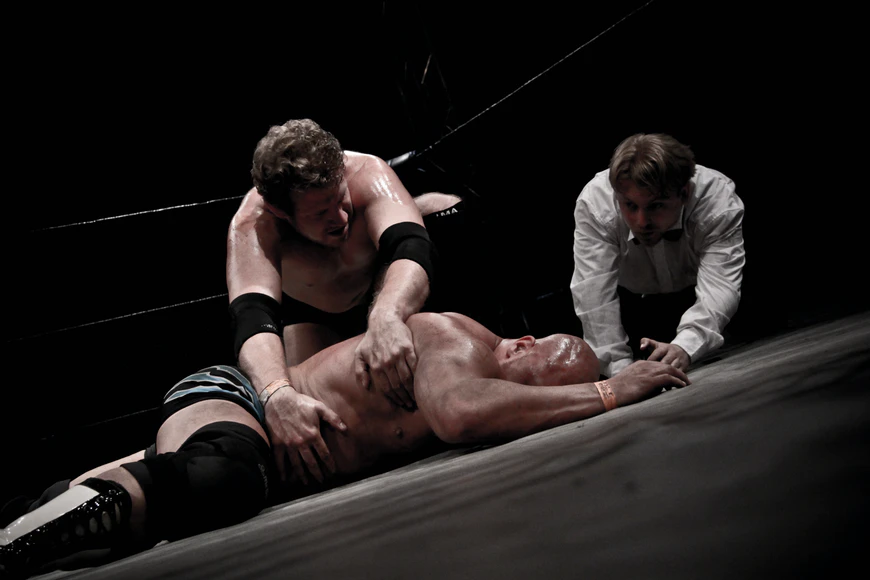 Number Three: Gronk
This call-out isn't based on Gronk's lack of acting skills or mismanagement from the WWE. Instead, reports from other wrestlers hint that the NFL star was actually the problem. As he prepared to host WrestleMania for his second appearance in the WWE, wrestlers reported a subpar attitude behind the scenes that led toa subpar reception from fans.

Number Four: Donald Trump
Once again, the WWE looked to have a winner when Donald Trump, of The Apprentice fame at the time, signed on for a WrestleMania appearance. Typically, fans enjoy seeing non-athletic celebs jump into the ring and get their hands dirty—a line like 'you're fired' only adds to the hype and serves to drive a longstanding feud between Trump and Vince McMahon.

Unfortunately, the WWE forever ruined this interesting dynamic when they sent Bobby Lashley and Umaga into the ring on behalf of Trump and McMahon, respectively. Though WrestleMania 23 saw Stone Cold Steve Austin down the future president with a Stunner, audiences were noticeably cold to the new routine.

Number Five / Best of the Worst: The Muppets
Once again part of a 2011 promotion of The Muppets, this RAW crossover was hilarious, confusing, and memorable. Highlights include Miss Piggy's altercation with Vickie Guerrero and Jack Swagger and Swagger's attack on Gonzo.