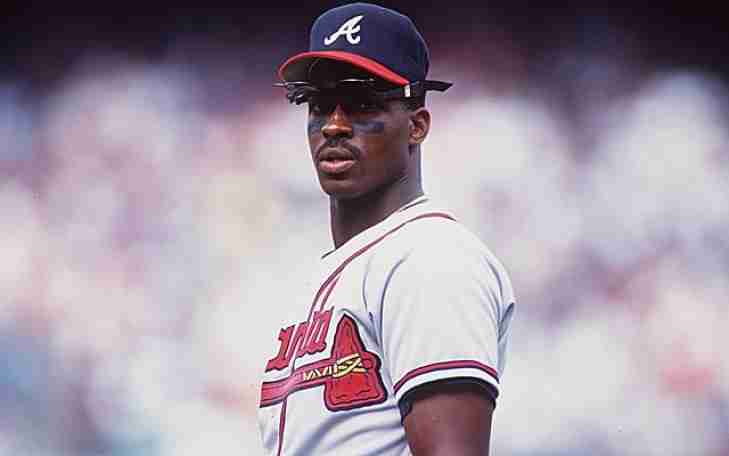 Last year, we did our first ever debate on Notinhalloffame.com where we tackled the Hall of Fame merit of twenty-four men who are on the Hall of Fame ballot, in what was in our opinion the most loaded ballot in our lifetime.
Since it was so much fun last time, we thought we would do it again!
One thing that has not changed is the number. We will again debate twenty-four men who are on the ballot.
What has changed are the ones debating. Last year I had the pleasure of having DDT, the curator of DDT's Pop Flies blog and D.K. of the Phillies Archivist blog. This year, Spheniscus, who has participated in past Rock and Roll discussions, will be joining me.
Chairman
: Sometimes what I think we forget that the last name of Hall of Fame is "Fame". That is what I think of when the name
Fred McGriff
comes up. I know he almost hit 500 Home Runs and did it clean, from what we know. I know that he is a .500 Slugger and had it not been for the era he played in might have had more than five All Star appearances. But this guy move the needle?
What I mean specifically, is just how many people said the day of a Fred McGriff game, hey we have to go see the "Crime Dog"? I lived in Toronto where he broke through, and I never said that, and neither did my friends. Hell trading him away brought us Roberto Alomar and Joe Carter and a World Series a year later.
Did they in Atlanta, where he helped them win a World Series? Or in San Diego where he was before?
To the best of my knowledge, this is the only commercial he did:
https://youtu.be/2BEEV8Nn3vU
Does he look like a star? Does he feel like a star? I know that shouldn't matter, but at what point do we decide that actual fame matters in a Baseball Hall?
Spheniscus:
But that is the baseball training video that gets results. I have heard that it is actually also the most aired television commercial of all time. But somehow Google has no idea whether that is true. And if you are in a commercial that has aired more times than Google can even figure out, do you really need to make another commercial?

If McGriff had gotten seven more home runs would he be a Hall of Famer? I think the answer is yes. Nobody went to go see Eddie Murray play either. Although to be fair, Murray was a better player. But Murray had 11 more career homers than McGriff. So when he came up there was kind of a grudging… yeah, he's kinda borderline but he has 500 homers… so I guess he's just in. Of course that's when 500 homers was 500 homers.

His other problem is that he's probably the third best first baseman on this list. Bagwell is clearly superior and McGwire would certainly be superior if he could just take some time to talk about the past. And if there are nine positions and you are the third best at one of them, it is hard to call you a Hall of Famer off of that list. Will he stick around? Yes. Will he get over 15%? I say no. Will he ever get into the Hall? Maybe when we are old and gray and they have a Steroids Era committee. But he's not getting voted in through this process.
Chairman:
Murray hopped around after 1988, but he was a big deal in Baltimore for a decade and I'm sure "Steady Eddie" sold a few seats or two.
But I digress (yet again).
The 500 Home Run mark isn't what it used to be, that's true, but I honestly think that even if McGriff had seven more, he still wouldn't be in. The 500 Home Run mark was something that elevates a career, and if McGriff caught that number, he was one of those guys who devalues it. (I know that it is a sentence usually dedicated to the PED guys)
He is a Home Run hitter who never hit more than 40 in a season. He was never a serious MVP contender (though he did finish fourth once), JAWS wise he is sandwiched between Mark Teixeira and
Norm Cash
, a future and current member of "The Hall of Very Good". While I respect his longevity, it was that ability to compile stats that got him this far in the vote.
You're right about him hovering under 15%. He isn't going to get much more and probably shouldn't.
Now as for that commercial; Let me show you a pair of real commercials starring the men he was traded for:
https://youtu.be/mnu9DCLJtRE
https://youtu.be/fEwBf5o9Us4
You're welcome!
Spheniscus:
Wow, they're real and their spectacular! Although maybe that explains what Alomar was doing that September night in 1996. He just wanted Hirschbeck to catch the taste of McCain's. With his face.

I actually think that you are wrong. I think that if the 1994 strike had not happened McGriff would have climbed his way into the Hall. He was 6 short of 40 home runs that season and if he got those plus one he would have had his 40 and his 500.

And it was a different era. He led the league in HRs twice in 1989 with 36 and in 1992 with 35. It's not just that he wasn't hitting a lot of homers, No one was hitting a lot of homers. And that is why players from that era have been having a tough time getting into the Hall.
Don Mattingly
,
Dale Murphy
,
Alan Trammell
,
Lou Whitaker
,
Dwight Evans
,
Steve Garvey
,
Graig Nettles
,
Dave Concepcion
,
Dave Parker
,
Keith Hernandez
, all out. Guys like Jim Rice, Andre Dawson, Gary Carter, Tony Perez, even Ryne Sandberg struggled to get in for far too long. Why? The era's offensive stats just don't look that impressive.
I mean his first year on the ballot the only person elected was Andre Dawson. Here are their stats side by side
| | | | | | | | | | |
| --- | --- | --- | --- | --- | --- | --- | --- | --- | --- |
| | Years | Hits | HR | RBI | AVG | OBP | SLG | OPS | WAR |
| Dawson | 21 | 2,774 | 438 | 1,509 | .279 | .323 | .482 | .806 | 64.5 |
| McGriff | 19 | 2,490 | 493 | 1,550 | .284 | .377 | .509 | .886 | 52.4 |
Dawson wins in hits and WAR fairly handily. But in everything else McGriff is the superior player statistically. An 80 point difference in OPS is very significant. Although it should be noted that Dawson had a ROY and an MVP to his name, which McGriff does not.

Do I think McGriff will ever get into the Hall? No I don't. But if the 1994 strike hadn't happened, he'd be in already. Particularly with the jaundiced eye the voters have given to the steroid era the past few years. A vote for him would have been a statement vote against the era and his momentum would have shot him up the list. But it was not to be. And with only three more years on the ballot, he is a goner after 2019.
Chairman:
This is definitely one of those "agree to disagree" moments.
I can concede that had he reached 500 Home Runs, his vote tally would significantly be higher, but I still don't think he would be in; but we will never know the answer to that one.
Now you bring up Andre Dawson. Dawson is someone who I always thought was a borderline Hall of Famer, but he had something that I mentioned earlier that McGriff didn't have. Fame. Both Dawson and McGriff were All-Stars but only Dawson was a star.
Hell Andre still is.
https://www.youtube.com/watch?v=8OrQiKh1Z8o
That MVP was huge for Dawson. Even though he really didn't deserve it. That 1987 season, Dawson put up huge power numbers (47 HR, 137 RBI) but only finished 10th in OPS (I do value that stat very much), and was not even close to finishing in the top ten in bWAR that year. He only had a 4.0, due to his declining defense and low OBP (.328).
None of that matters, as he is in the record books as a former National League MVP and a part of the legacy of the Cubs. Two other things McGriff doesn't have as he is neither a former MVP, nor is he really part of any team's legacy.
So we get to the end here, and would I vote for him? No, I wouldn't, and I predict he will finish in the teens again.
Spheniscus:
Yeah, he really isn't part of any team's legacy. I think of him as a Brave first. You think of him (rightfully) as a Blue Jay first, or rather the guy the Blue Jays traded to get themselves two World Series titles. I would absolutely vote for McGriff… if I could vote for more than 10. He is 12th on my list.

And that is part of the problem he has. Without steroids his total is higher because
Bonds
,

Clemens

, etc. are not on this list any more. So people like me would have space on our ballots. But I'm not going to avoid voting for someone better just to keep him on the ballot.

He will be right in the middle of the teens. Like he was with the Tom Emansky Defensive Drills video. That was the video that got results. Unfortunately this won't result in his getting elected. He just needs to wait until that Steroids Era Committee is formed in 2025.