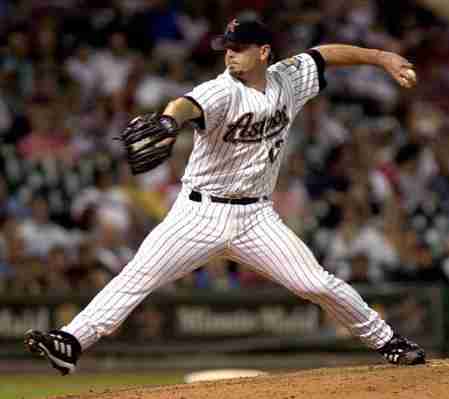 Ahhh yes…..the plight of the Relief Pitcher for the Baseball Hall of Fame. Entering his year of eligibility at the same year as Trevor Hoffman, Billy Wagner's 400 plus Saves and seven All Star appearances could easily be forgotten by the Baseball Writers of America. Hands down, Wagner was one of the top closers of his era, but we have seen people with similar resumes be dismissed by those who decide Cooperstown. Wagner's freshman vote tally should be an interesting one.
The Bullet Points:
Country of Origin:
Tannersville, Virginia, U.S.A.
Eligible In:
The 2016 Vote
Position:
Pitcher
Played for:
Houston Astros
Philadelphia Phillies
New York Mets
Boston Red Sox
Atlanta Braves
Major Accolades and Awards:
Rolaids Reliever of the Year (1) (NL) (1999)
7 Time All Star (1999, 2001, 2003, 2005, 2007, 2008 & 2010)
Other Points of Note:
Top Ten Cy Young Finishes: (NL: 1999, 4th) & (NL: 2006, 6th)
10 Top Ten Finishes (Saves)
1 Top Ten Finish (Games Played)
Notable All Time Rankings:
5. Saves: 422
35. Games Played: 853
Vote Percentage Received for the Hall of Fame:
N/A
Should Be Inducted As A:
Houston Astro
Should Billy Wagner be in the Hall of Fame?
Definitely put him in! - 0%
Maybe, but others deserve it first. - 66.7%
Probably not, but it wouldn't be the end of the world. - 16.7%