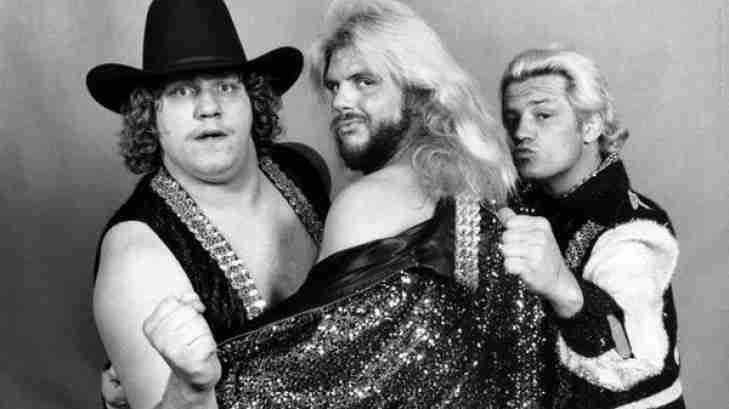 It has been leaked that the WWE Hall of Fame will be finally inducted the triumvirate of the

Fabulous Freebirds

during the 2016 HOF ceremony in Dallas, Texas at next year's Wrestlemania.
A report from our friends at Pwinsider.com have speculated the Birds will enter the Hall, with their lone surviving member, Michael "P.S." Hayes" representing the group.
Consisting of Hayes, Terry Gordy and Buddy Roberts, the Freebirds and their feud with the Von Erichs in Dallas' World Class territory made it one of the hottest promotions in the country. While the Freebirds only had a very brief stint in the WWE in 1984, Hayes has been an employee there for the past twenty years. With the ceremony set for Dallas, home of the Birds' greatest run, it is fitting that the trio from Badstreet U.S.A. enter the hall in 2016.
We will hold off on congratulating Hayes and company for now as we know that Hayes' past track record of insensitive remarks (especially in light of the Hogan scandal), we will wait until it becomes official.
At present the Freebirds are ranked at #12 on our WWE list.