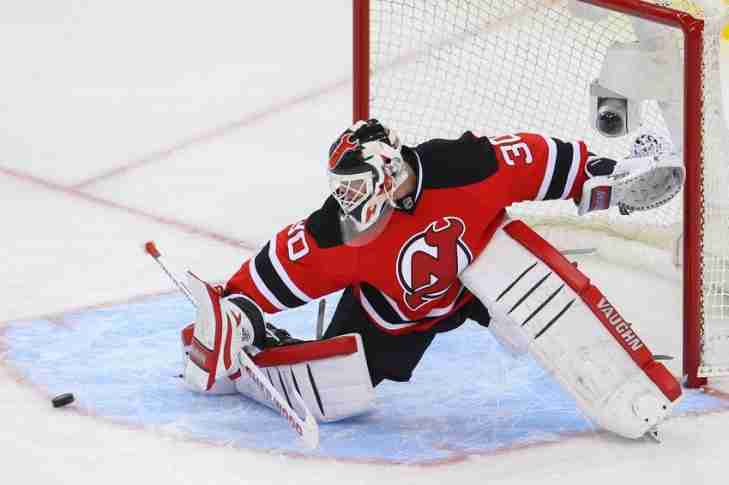 It was not that long ago that the Hockey Hall of Fame selected four former National Hockey League players to their institution, all of which were ranked in our top ten on our Notinhalloffame.com Hockey List. They are Teemu Selanne (#1), Paul Kariya (#3), Mark Recchi (#4) and Dave Andreychuk (#10). As such it is time for us to present our new list of those to consider for the Hockey Hall of Fame for 2018.
When putting together any new list we obviously remove the recently inducted but add on those who we consider worthy. We also look at the opinions that all of you have given and the votes you cast on each former player on the list.
Let's get right to it shall we?
Debuting on our list at #1 is Goalie,
Martin Brodeur
. The long time New Jersey Devil did it all in the NHL, including winning the Calder, the Vezina four times and winning three Stanley Cups and an Olympic Gold Medal. He should be a first ballot lock for the Hockey Hall of Fame.
Returning to #2 is
Don Cherry
, the acid tongued commentator who has been a fixture on Hockey Night in Canada for decades.
Martin St. Louis
, the 2004 Hart & Art Ross Trophy winner makes his first appearance at #3. That same year he would lead the Tampa Bay Lightning to their first Stanley Cup win. He is also a three time winner of the Lady Byng Trophy.
Alexander Mogilny
moved up to #4 from #6. The Russian had the most Goals in the 1992-93 season and is a six time All Star.
Former Calgary Flame,
Theoren Fleury
moved up two spots to his highest ever rank of #5. He was a seven time All Star.
Bernie Nicholls
also achieved his highest rank with a move up to #6. He is a three time All Star.
Longtime Ottawa Senator,
Daniel Alfredsson
moves up to #7 and is in his second year of eligibility. The Swedish star was a six time All Star.
Nine time All Star
Jeremy Roenick
comes in at #8.
John LeClair
makes his first appearance in the top ten holding #9 on the list. The Vermont born player is a two time First Team All Star.
Pierre Turgeon
rounds out the top ten. The four time All Star makes his biggest jump from #14 to #10.
Brodeur and St. Louis are not the only ones to debut on the list this year. Former blueliner,
Sergei Gonchar
debuts at #27.
At present, the list goes up to 106 former players, with our intent
The entire revised list can be found
here
.
You know what we want you to do! Take a look at our revisions and give us your opinions!