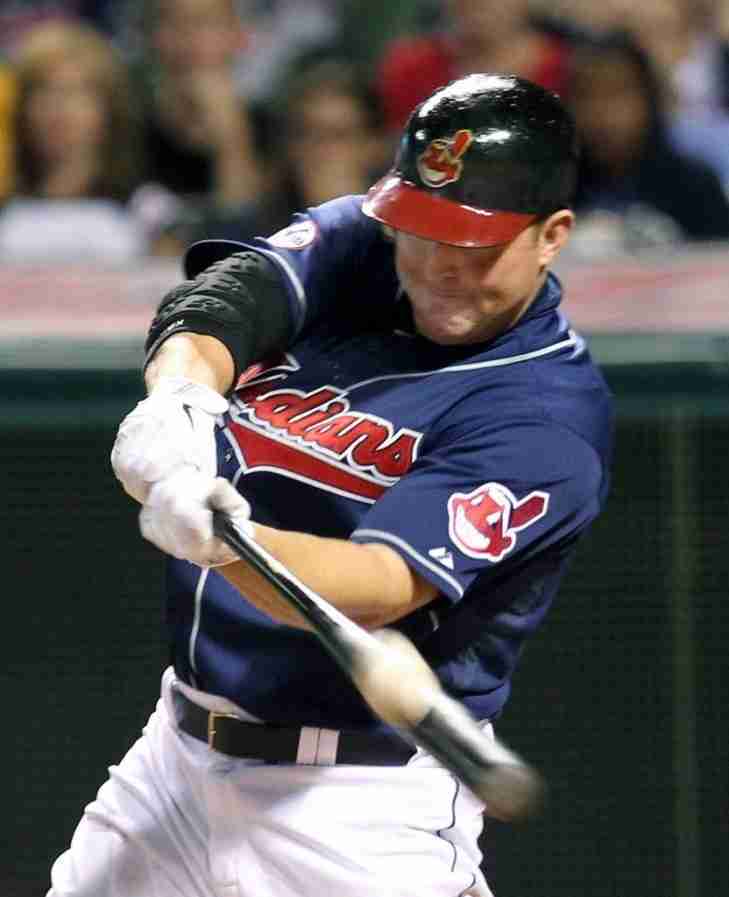 The Cleveland Indians have announced their latest class for their franchise's Hall of Fame, which includes a current Baseball Hall of Fame and a future one.
The Class of 2016 consists of Jim Thome, Albert Belle, Frank Robinson and Charlie Jamieson, who will all be officially inducted a ceremony on July 30.
Jim Thome played for the Tribe for thirteen seasons, first coming up in the 1995 season and staying there until he signed with the Philadelphia Phillies for the 2003 season. As an Indian, Thome would make three All Star Games, and won a Silver Slugger. Statistically, Thome accumulated 1,353 Hits, 337 Home Runs with a Slash Line of .287/.414/.566 and a bWAR of 47.9. Thome is a strong candidate for the Baseball Hall of Fame and is eligible for Cooperstown in

2018

.
Albert Belle
was a powerful slugger for Cleveland in the 1990's where he was a four time All Star. Belle finished in the top three in American League MVP voting three times and was a Silver Slugger four times as an Indian. Belle would lead the AL in RBIS three times, Home Runs once, as well as winning the Slugging Title in 1995. Overall Albert Belle's Cleveland numbers saw him tally 1,014 Hits, 242 Home Runs with a .295/.369./.580 Slash Line and a bWAR of 30.1.
Frank Robinson spent his last few years as a player as an Indian, but Robinson made history as the first African-American Manager in MLB history when he took over the helm in 1974, as a Player Manager. He would be the Indians Manager for two and a half years.
Charlie Jamieson was a member of Cleveland's 1920 World Series Championship team. As an Indian, Jamieson would play fourteen seasons and led the league in Hits in 1923 and finished third MVP voting the following year. As a Cleveland Indian, Jamieson smacked 1,793 Hits with a Slash Line of .316/.388/.406 Slash Line with a bWAR of 21.8.
This new crop of inductees brings the total to 44 members of the Cleveland Indians Hall of Fame.
We here at Notinhalloffame.com would like to congratulate the latest group to this Hall of Fame.