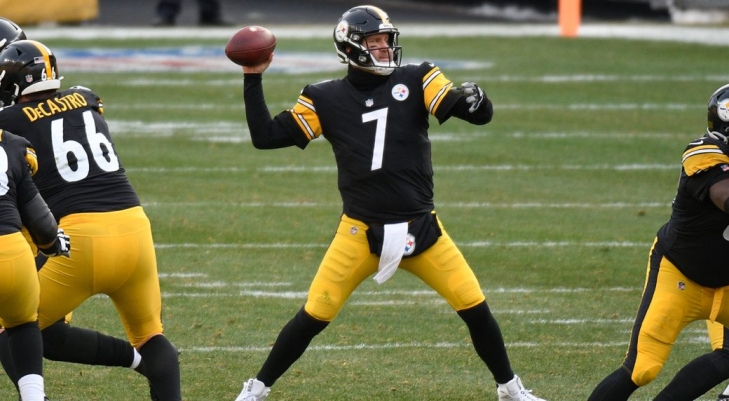 It is onward and upward at Notinhalloffame.com where we have a new add-on to our Football Futures, those who are eligible in 2027.
Those players are:
Alejandro Villanueva: A two-time Pro Bowler at Left Tackle, Villanueva played most of his career with Pittsburgh.
Alex Mack: Mack played at Center where he went to seven Pro Bowls, which he had at least one each for all three of the teams he played for (Cleveland, Atlanta & San Francisco). He was also a three-time Second Team All-Pro.
Andrew Whitworth: Whitworth had one of the better second half careers of any Offensive Lineman, where the Left Tackle went to four Pro Bowls, earned two First Team All-Pros, and in his finale, won the Super Bowl with the Rams and Walter Payton Man of the Year.
Ben Roethlisberger: "Big Ben" was the consensus Rookie of the Year, and would lead Pittsburgh to two Super Bowl Titles. A six-time Pro Bowl Selection, Roethlisberger is in the top ten all-time in Pass Completions, Passing Yards and Touchdown Passes.
Brandon Brooks: Brooks went to three Pro Bowls and the Right Guard won a Super Bowl Ring with the Eagles.
Emmanuel Sanders: The Wide Receiver had a good career where he went to two Pro Bowls and won a Super Bowl with Denver.
Eric Weddle: Weddle returns to the futures after a brief, yet fruitful comeback with the Rams, winning the Super Bowl. The Safety led the NFL in Interceptions in 2011, went to six Pro Bowls and secured two First Team All-Pros.
Joe Haden: Haden had 29 INTs in a career split between Pittsburgh and Cleveland, where he was a three-time Pro Bowl Selection.
K.J. Wright: Wright was a Pro Bowl Linebacker in 2016 and would win a Super Bowl Ring with Seattle.
Malcolm Jenkins: Jenkins was a three-time Pro Bowl Safety who won two Super Bowls, one with New Orleans and one with Philadelphia.
Ryan Fitzpatrick: The journeyman Quarterback had flashes of brilliance over his career and was 10 Yards shy of 35,000 over his career.
Ryan Kerrigan: Kerrigan played most of his career with Washington and was a four-time Pro Bowl at Linebacker.
Sam Koch: Koch played his entire career with the Ravens where the Punter went to the 2015 Pro Bowl, won a Super Bowl, and finished his career seventh in Punting Yards.
The entire 2027 list can be found here.
As always, we here at Notinhalloffame.com would like to thank you for your support, and we encourage you to give us your opinions and cast your votes.