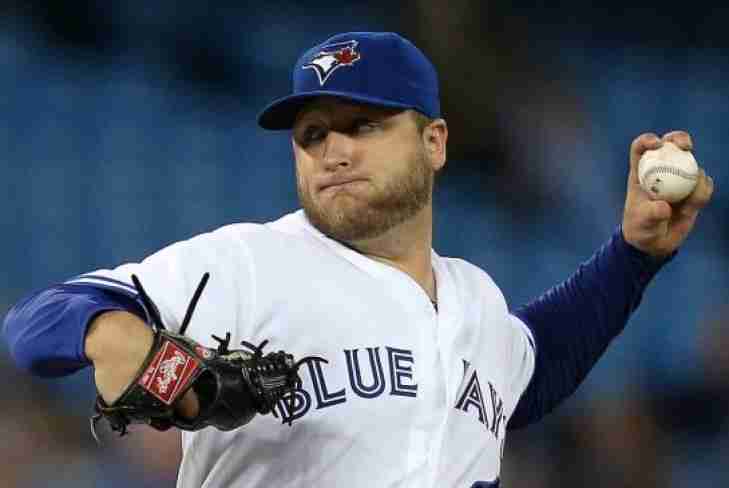 It has been alluded that Mark Buehrle, who was left off the Toronto Blue Jays post season roster, will be retiring at the end of the season. If that is the case, we here at Notinhalloffame.com ask the question is he a Hall of Fame pitcher?
Should this be the end of the road for Buehrle, his Hall of Fame case is aided by a few realities. Currently, the hurler is first among active Pitchers in bWAR and is 64th overall in that category, a number that is above many HOFers but lower than the average. His JAWS places him only at 89th overall (47.1) but his traditional 214 Wins is a very impressive number in this era. He does have one intangible, while rarely discussed, might make his case for induction a lot stronger, his fielding.
Buehrle, a four time Gold Glove winner, has been regarded as one of the best fielding Pitchers throughout his career, and furthermore, the amount of baserunners who dare to try run off him is minimal. This is not often discussed with the Hall of Fame candidacy of Pitchers, but here we have a fielder worth discussing!
So what do you think?
If Mark Buehrle does retire at this time, is he a Baseball Hall of Famer?
Let us know!