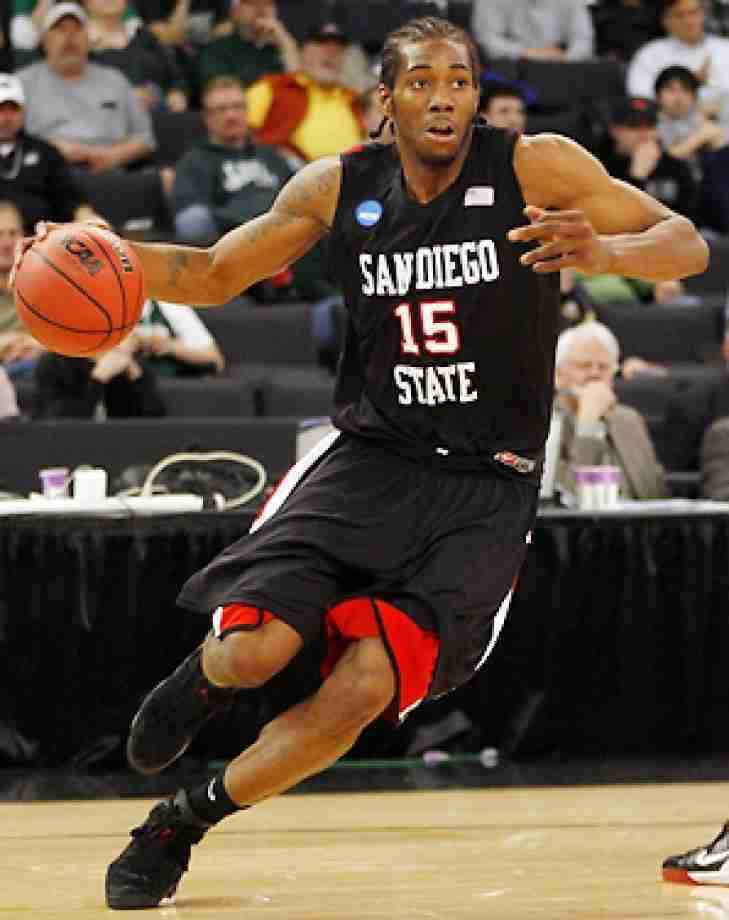 This week, the San Diego State University Aztecs announced their latest Hall of Fame class adding five new members from the world of Basketball, Football and Track & Field.
The biggest name of the group is Kawhi Leonard, the star player for the San Antonio Spurs who professionally has won the Defensive Player of the Year twice and a NBA Championship Ring. As an Aztec, Leonard was a two time First Team Mountain West Conference Selection and averaged 14.1 Points and 10.2 Rebounds per Game over two seasons. He would be drafted 15th overall in 2011.
The Aztec Football Team gave two inductees this year in Quarterback, Leon Parma (1948-50) and Kicker/Punter Noel Prefontaine (1994-97). Prefontaine would go on to have a successful career in the Canadian Football League where he would be named a CFL All-Star six times.
The final two inductees come from Track & Field where hurdler Miesha McKelvy-Jones and sprinter, Steve Williams were chosen. McKelvy-Jones was the 1998 MAC Champion and in 2003 won the Bronze Medal in the World Championships. Williams competed for San Diego State from 1973 to 1974 and still holds the school record in both the 100m and 200m Dash.
We here at Notinhalloffame.com would like to congratulate this class of athletes.