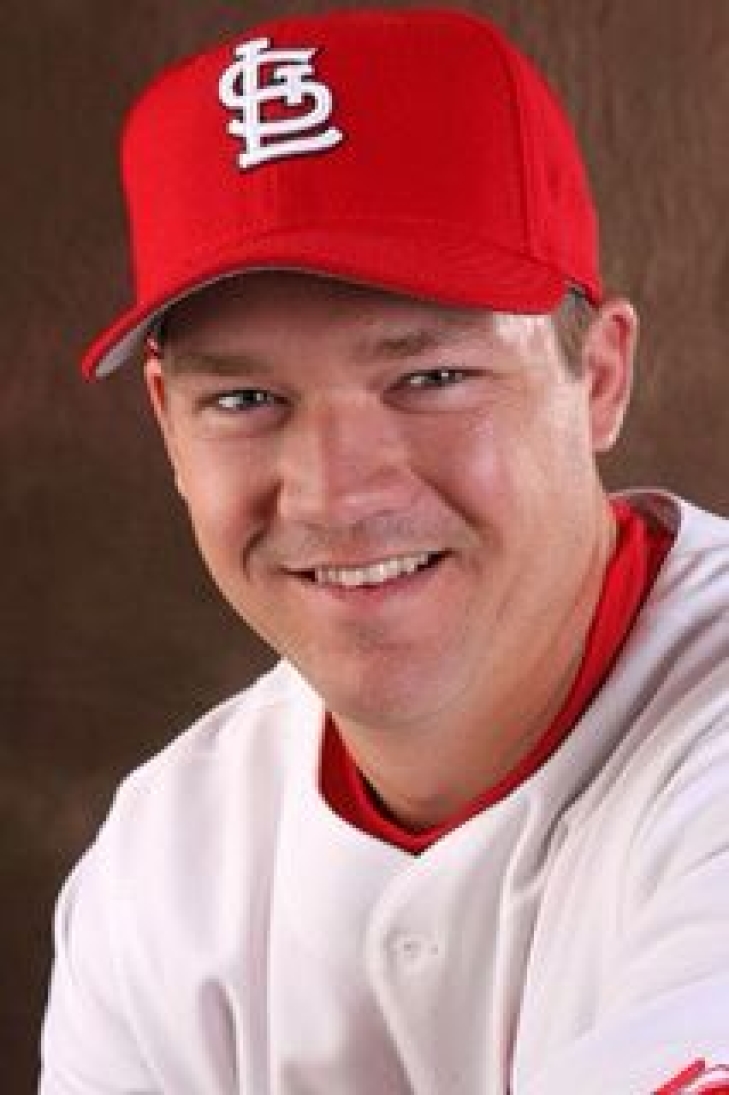 If you are a Baseball fan, today is the day in "Hall of Fame Season" that is the pinnacle: the annual announcement of the Baseball Hall of Fame Class.
Rolen enters the ballot on his 6th year on the ballot. Increasing his total from 63.2% to squeaking in with 76.3%, Rolen was a seven-time All-Star, a World Series Champion in 2006 with St. Louis and he also won eight Gold Gloves at Third Base and one Silver Slugger. He enters Cooperstown with 2,077 Hits, 316 Home Runs, a bWAR of 70.1 and a decision as to which hat he will wear on his plaque (it has to be St. Louis, right?). Ranked #15 on Notinhalloffame.com.
The players who did not make the Hall were:
Todd Helton, 72.2%, 5th Year on the Ballot. Helton looks like he will wait one more year, but he is getting in, showing a 20.2% rise from the year before. The "Toddfather" blasted 369 Home Runs with 2,519 Hits with a lifetime Batting Average of .316, and the five-time All-Star had four Silver Sluggers and three Gold Gloves. Helton is ranked #11 on Notinhalloffame.com.
Billy Wagner, 68.1%, 8th Year on the Ballot: Wagner keeps getting closer, showing a sizable increase from his 51% from last year. The former seven-time All-Star and owner of 422 Saves looks to be the next Relief Pitcher to be inducted. Wagner is ranked #41 on Notinhalloffame.com.
Andruw Jones, 58.1%, 6th Year on the Ballot: We were stunned when in both 2018 and 2019, that Jones had less then 10% of the votes, and how could we not be! The native of Curacao has 434 Home Runs, a bWAR over 60, a Silver Slugger and ten Gold Gloves. Last year, Jones had 41.4%, and his voting rise tells us that he will enter this decade. Jones is ranked #38 on Notinhalloffame.com.
Gary Sheffield, 55.0%, 9th Year on the Ballot: Sheffield is a member of the 500 Home Run club, but the nine-time All-Star played for eight different teams, and his appearance on the Mitchell Report does him no favors. He climbed substantially from 40.6%, but he only has one more shot. He won't get there. Sheffield is ranked #22 on Notinhalloffame.com.
Carlos Beltran, 46.5%, 1st Year on the Ballot. Betran has the Hall of Fame resume (2,725 Hits, 435 HR, 1,587 RBI, 312 SB & 70.1 bWAR) but we suspect that many voters wanted Beltran to pay penance for his lead role in the Astros 2017 sign-stealing cheating scandal. Beltran is ranked #10 on Notinhalloffame.com.
Jeff Kent, 46.5%, 10th Year on the Ballot. It is the end of the road for Kent, who was a former MVP. His tally this year is his highest on the Modern Era ballot, and he now moves into the Senior Pool. Kent is ranked #50 on Notinhalloffame.com.
Alex Rodriguez, 35.7%, 2nd Year on the Ballot. A-Rod has the best resume on the ballot. He is a three-time MVP, 14-time All-Star, ten-time Silver Slugger and three-time Gold Glove winner. His bWAR is over 115. He is a World Series Champion. That will not be enough to overturn his multiple positive PED tests, and no relationship with J-Lo or anyone of her ilk will overcome this. He did improve from last year's 34.3, but not by much. Rodriguez is ranked #3 on Notinhalloffame.com.
Manny Ramirez, 33.2%, 7th Year on the Ballot. Manny Ramirez is one of the most important players in Red Sox history, but like A-Rod, he was caught taking PEDs after the MLBPA agreed to that players would be suspended if caught. Ramirez will continue to tread water until he is ushered off the ballot in three years. He is Ranked #9 on Notinhalloffame.com.
Omar Vizquel 19.5%, 6th Year on the ballot PEDs have derailed many potential Hall of Famers on this list, but for Vizquel it is domestic violence. When that scandal came out, the 11-time Gold Glove recipient, who was once at 52.0% of the voting, dropped to 23.9% and is now even lower at 19.5%. He has no chance. Vizquel is ranked #49 on Notinhalloffame.com.
Andy Pettitte, 17.0%, 5th Year on the Ballot. Pettitte won 256 Games over his career, won five World Series Rings, but also has a positive PED test, which is costing him a plethora of votes. He is ranked #39 o Notinhalloffame.com.
Bobby Abreu, 15.4%, 4th Year on the Ballot. Abreu amassed 2,425 Hits, was a two-time All-Star and he breaks double-digits in voting for the first time. It is still a tough task for Abreu, but based on his plate-patience, he can wait! He is ranked #77 on Notinhalloffame.com.
Jimmy Rollins, 12.9%, 2nd Year on the Ballot. The former World Series Champion and MVP remains on the ballot with excellent power numbers, but lousy advanced metrics. He is Ranked #110 on Notinhalloffame.com.
Mark Buehrle, 10.8%, 3rd Year on the Ballot. Buehrle continues to cling to the ballot, but is yo-yoing, going from 11.0% to 5.8% and now back up to. Ranked #79 on Notinhalloffame.com.
Francisco Rodriguez 10.8% 1st Year on the ballot. K-Rod survives the first ballot, and he has similar numbers as Wagner; 437 Saves, but owns a World Series Ring. Ranked #172 on Notinhalloffame.com.
Torii Hunter 6.9%, 3rd Year on the Ballot. Hunter continues to hang on for life on the ballot and at this point that might be the best you can hope for. Ranked #194 on Notinhalloffame.com.
Any candidate who received less that 5.0% of the votes are now removed from the modern era ballot.
This means that those who received 0.3% (Bronson Arroyo, R.A. Dickey, John Lackey, Mike Napoli and Huston Street) and 0.0% (Matt Cain, Jacoby Ellsbury, Andre Ethier, J.J. Hardy, Jhonny Peralta, Jared Weaver and Jayson Werth) are eliminated.
We will now remove Fred McGriff and Scott Rolen from our Notinhalloffame Baseball List and add those who are now eligible. The list will also be revised based on your votes, comments, and social media interactions.
We here at Notinhalloffame.com would like to congratulate the newest members of the Baseball Hall of Fame, and we will see you this summer at Cooperstown!