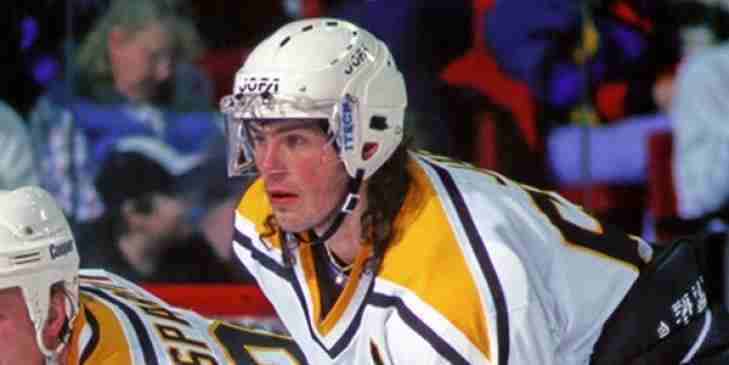 The Hockey Hall of Fame works a little faster than other North American sports hall doesn't it?
With only a three year waiting period after retirement from the game (playing in Europe still counts as being active), we have decided some time ago that active players over the age of thirty-five would be profiled and made available for your vote.
Rather than only mention the new entries, we are listing all of the "TBD" players who are currently in that section.
The players listed are as follows:
Alex Tanguay
, a member of the 2001 Stanley Cup Champion Colorado Avalanche and an All Star in 2004.
Andrei Markov

, a two time All Star and member of the 2011 Boston Bruins Stanley Cup Champions.
Brad Richards
, a key member of the 2004 Tampa Bay Lightning Stanley Cup winners and past winner of the Conn Smythe and Lady Byng Trophies.
Brian Campbell
, a member of Chicago's 2010 Stanley Cup Champs and was once a Second Team All Star and Lady Byng winner.
Dan Boyle
, a two time All Star Defenceman and member of the 2004 Tampa Bay Lightning Stanley Cup Champions.
Eric Brewer
, a traditional Defenceman who won Olympic and World Cup Gold with Canada.
Jarome Iginla
, a former Art Ross Trophy Winner, two time Goal Scoring Champion, two time Olympic Gold Medalist and three time First Team All Star.
Jaromir Jagr
, a scoring machine who has won two Stanley Cups, an Olympic Gold Medal, a Hart Trophy, and has appeared in nine All Star Games.
Joe Thornton
, a former Hart Trophy winner and multi-time All Star with both the Boston Bruins and San Jose Sharks.
Lubomir Visnovsky
, an All Star in 2007 and four time representative for Slovakia in the Olympics.
Marian Hossa
, a three time Stanley Cup Champion with the Chicago Blackhawks and one time Second Team All Star.
Mark Streit
, a four time Olympian with Switzerland and one time NHL All Star.
Mike Ribeiro
, a one time All Star known for his shooting accuracy.
Niklas Backstrom
, a Finnish Goalie who has played his NHL career thus far with Minnesota Wild.
Olli Jokinen
, a multi time Finnish Olympian who was an All Star in 2003.
Patrik Elias
, a ling time player for the New Jersey Devils with two Stanley Cup Rings and three All Star nods.
Patrick Marleau
, a longtime San Jose Shark with two Olympic Gold Medals and three NHL All Star Games.
Pavel Datsyuk
, a Russian who won two Stanley Cup Rings (Detroit), the Lady Byng four times and the Frank J. Selke Award three times.
Roberto Luongo
, a two time Gold Medalist with Canada and three time NHL All Star.
Scott Gomez
, the Alaska born forward who won two Stanley Cups with New Jersey and was the Calder Trophy Winner in 2000.
Sergei Gonchar
, a smooth Russian who is a four time Al Star.
Shane Doan
, who spent most of his career with the Coyotes and is a two time NHL All Star.
Shawn Horcoff
, who was a one time NHL All Star.
Simon Gagne
, who is a former Olympic Gold Medalist and Stanley Cup Champion.
Stephane Robidas
, a one time All Star Defenceman.
Vincent LeCavalier
, a four time All Star, Stanley Cup Champion with Tampa Bay and a former Rocket Richard Award winner.
Zdeno Chara
, a former Norris Trophy winner, six time post season All Star and Stanley Cup Champion with the Boston Bruins
I think you know what we are looking for you to do!
When your time permits, take a look at this group and let us know if their Hall of Fame inductions are justified!