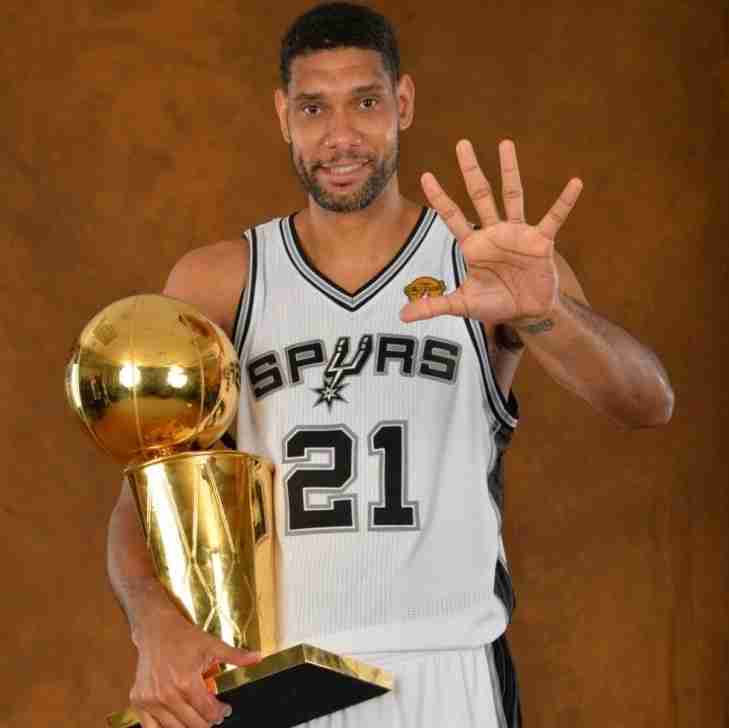 This is truly the end of an era for basketball fans in San Antonio.
Actually it is an end of an era period.
After 19 years in the National Basketball Association, 40 year old Tim Duncan has announced his retirement from the sport.
Drafted out of Wake Forest first overall in 1997, Duncan enter the professional ranks making an immediate impact on the sport. Duncan was named the Rookie of the Year and would be named to the First Team All-NBA squad. Not a bad rookie year right? In his sophomore season, he would take San Antonio to the NBA Title and win Finals MVP in the process.
Duncan was a quiet beast who did everything right. With the most appropriate nickname in sports, "Big Fundamental", Duncan would have one of the most decorated careers in sport. He would take the Spurs to three more NBA Titles, and was a two time NBA MVP (2002 & 2003). The 15 time All-Star was also a First Team All-NBA selection 10 times and a First Team All-Defensive player eight times. He retires with a career record of 19 Points, 10.8 Rebounds and 2.2 Blocks per Game. This is in addition to his career PER of 24.2 and 206.4 Win Shares.
Duncan will be eligible for the Naismith Basketball Hall of Fame in 2021, and you can believe in two things.
1. He will be ranked #1 by us that year.
2. It will only be for one year as he is a first ballot Hall of Famer.
Thank you Tim Duncan for your class. Thank you Tim Duncan for your skill. Thank you for the memories. It does not get much better than you.