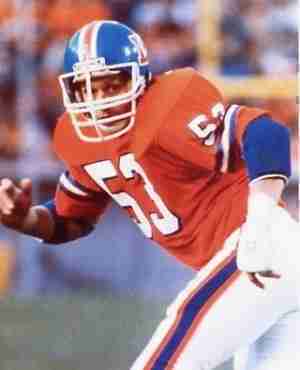 The Denver Broncos first became a team that was first feared when their defense became the "Orange Crush" in the late '70s. Many have credited linebacker,
Randy Gradishar
with being the heart and soul of that famed defense.
Gradishar was a tackling machine and won the 1978 Defensive Player of the Year. He consistently went to the Pro Bowl and was the leader of Denver's "Orange Crush" defense. Gradishar was known for his exemplary football instincts and his hallmark ability to block the goal line. Had he been more attention-grabbing, perhaps he would have made a bigger name for himself outside of Colorado.