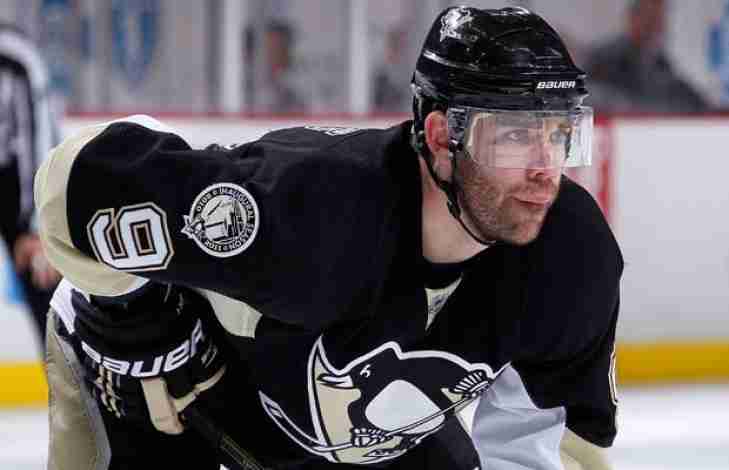 Pittsburgh Penguins Left Winger, Pascal Dupuis announced yesterday that due to blood clots in his lung he would be forced to retire from the National Hockey League.
The 36 year old was in his sixteenth season in the NHL, the last half of which was a member of the Pittsburgh Penguins, a team in which he won a Stanley Cup with in 2009. Dupuis would also lead the NHL in Plus/Minus in the 2012/13 season,
Dupuis retires with 409 career Points over 871 Games and was considered by many of his teammates as one the game's most tenacious players. He entered the NHL undrafted, and clawed his way to a successful career, which he hopes will continue in some capacity, though off of the ice of course with the Penguins.
While he is not going to be a Hall of Fame player, his career was a solid one and it will be honored this year by the Penguins who will be wearing a number 9 decal on their jersey for the season's duration to honor the now retired player.
We here at Notinhalloffame.com would like to thank Pascal Dupuis for his career and wish him the best in his post playing career.