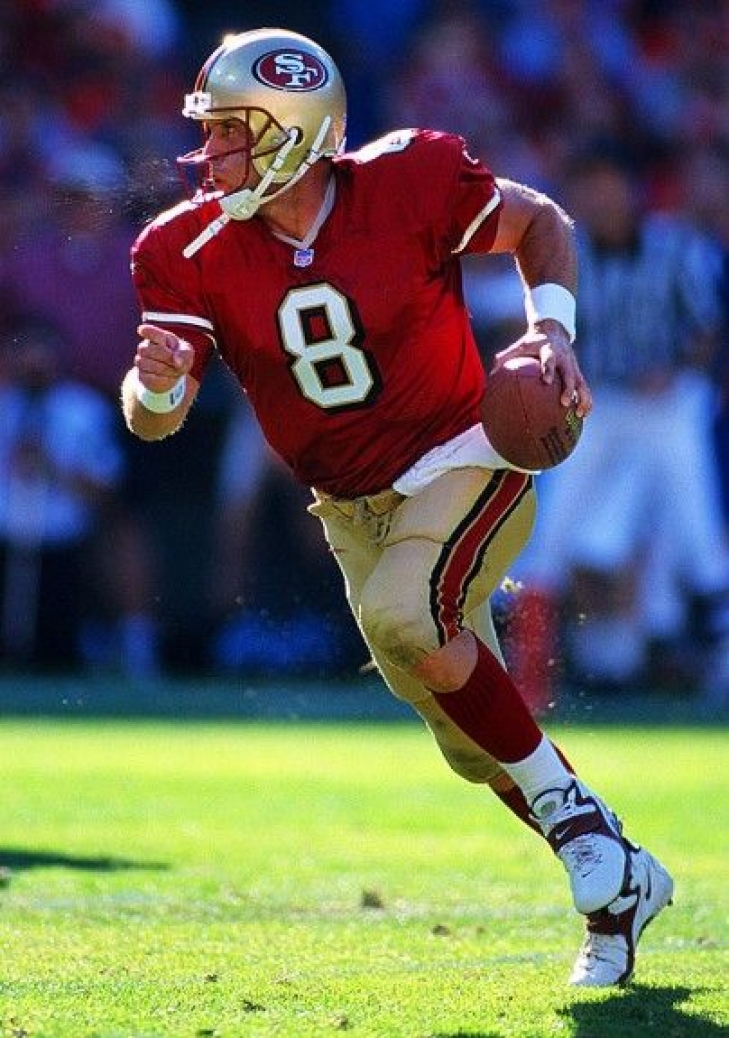 We were not conflicted in making Jerry Rice the greatest player in the history of San Francisco 49ers. As for who came next, it was not as simple.
Actually, the real question was which Hall of Fame Quarterback would be next, Steve Young or Joe Montana. As you have easily deduced, we decided on Montana, but it was a last-minute decision. It was paper-thin close.
Young was an All-American at BYU, and before the NFL Draft, he signed with the L.A. Express of the USFL, and when that league folded, he signed with the Tampa Bay Buccaneers, who had his rights from the Supplemental Draft. Young's time with the Bucs was not successful, as he only won three games in two years, and the team was horrendous. He was traded to San Francisco to be Joe Montana's understudy, as Tampa took another QB in the Draft, Vinny Testaverde.