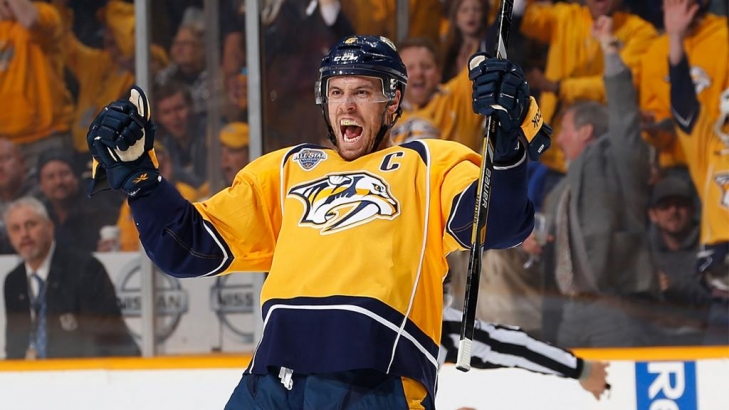 While it was projected that Shea Weber was going to have a good career in the National Hockey League, the native of British Columbia turned out to be an absolute steal for the Nashville Predators, who landed him late in the Second Round.
A large and imposing Defenseman, Weber debuted for the Predators in 2005-06, appearing in 26 Games, but it did not accurately foreshadow what was to come. Weber exploded with 40 Points in 2006-07, showing strong two-way play. Using his size to lock down attackers, Weber became one of the most potent rushers, and his booming shot made him a terror on the power play. Weber would net at least 40 Points as a Predator eight times, with all of those years netting 15 Goals or more.
Weber was the player who Nashville built their team around, and individually, he was a four-time post-season All-Star; two First Team and two Second Team. He was not just their best player but emerged as the team leader and was recognized as such with the Mark Messier Leadership Award in 2016. It would be the last honor that Weber received in Nashville, as he was traded to Montreal for P.K. Subban.
With the Predators, Weber accumulated 443 Points in 763 Games, with a Plus/Minus of +48, a very impressive tally considering that Nashville was not a contender for much of his stay.