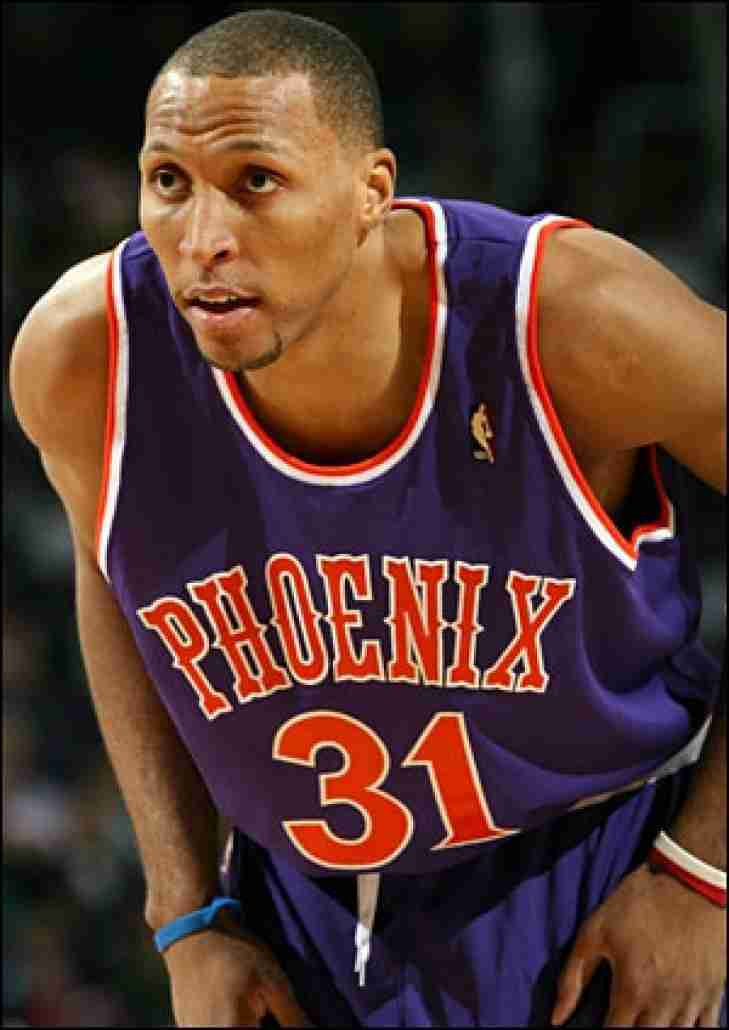 As he announced earlier in the year, Shawn Marion followed through on his retirement plans following the Cleveland Cavaliers loss in the NBA Finals to the Golden State Warriors. Marion, who is 37, is coming off career lows in the NBA, but did have a productive sixteen year career in the Association.
Marion was drafted ninth overall by the Phoenix Suns in 1999 out of UNLV and was instantly dubbed the "Matrix". The versatile forward would have his best seasons with Phoenix, going to four All Star Games and being named to the All NBA Third Team twice. Following a very productive nine year run with the Suns, he would be traded to the Miami Heat, and later go the Raptors, but his crowning accomplishment would come with his fourth team, the Dallas Mavericks.
While Marion was in Dallas, he was a member of the surprising championship team of 2011 that defeated the first attempt of Miami's "Big Three" of LeBron James, Dwayne Wade and Chris Bosh. Marion was no longer an All Star, but still a productive member of the team and he joined Cleveland last season with the hope of chasing another.
Marion is an interesting candidate for the Basketball Hall of Fame as is one of the few players who has 17,000 career Points, 10,000 career Rebounds, 1,500 Steals and 1,000 career Blocks. He retires with a PER of 18.8 and 15.2 Points per Game, very good numbers, but this is a player that was never considered the best at his position or even on his own team.
Saying all of that, we here at Notinhalloffame.com will slot Marion at a high number once he is on the list in five years.