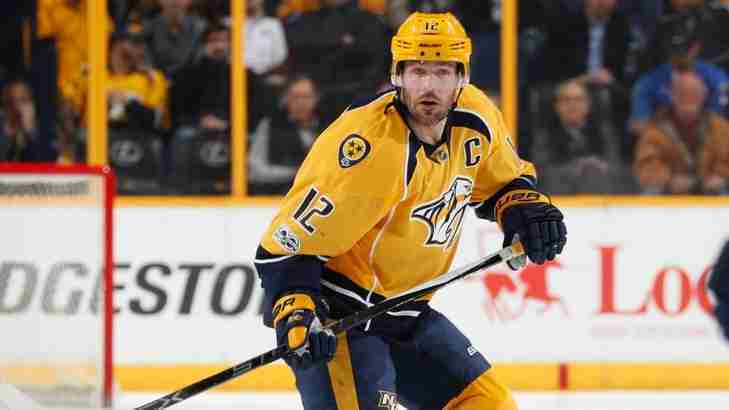 In an interview with the Tennesseean, Nashville Predators Captain, Mike Fisher has officially announced his retirement from the National Hockey League.

The 37 year old Center played 1,088 career games accumulating 276 Goals and 388 Assists over a seventeen year career split between Nashville and his original NHL team, the Ottawa Senators.

It was in Ottawa, where he had his best seasons, twice finishing in the top five Frank J. Selke Award balloting for the league's top defensive forward. Ottawa had a lot of great teams which Fisher was a part of and he helped them reach the 2008 Stanley Cup Championship, though they would go down to defeat at the hands of the Anaheim Ducks.

Fisher would be traded in the 2010-11 season to Nashville, which allowed him to be with his wife, country superstar Carrie Underwood. In what would be his final, and still productive season he helped take Nashville to the Stanley Cup Finals, although they lost to the Pittsburgh Penguins. Fisher was named the team's captain that year.

While Mike Fisher is not likely to get a call from the Hockey Hall of Fame, he is a player that both the Senators and Predators might consider honoring in some capacity.

We here at Notinhalloffame.com would like to congratulate Mike Fisher on having a memorable career and wish him the best in his post-playing career.