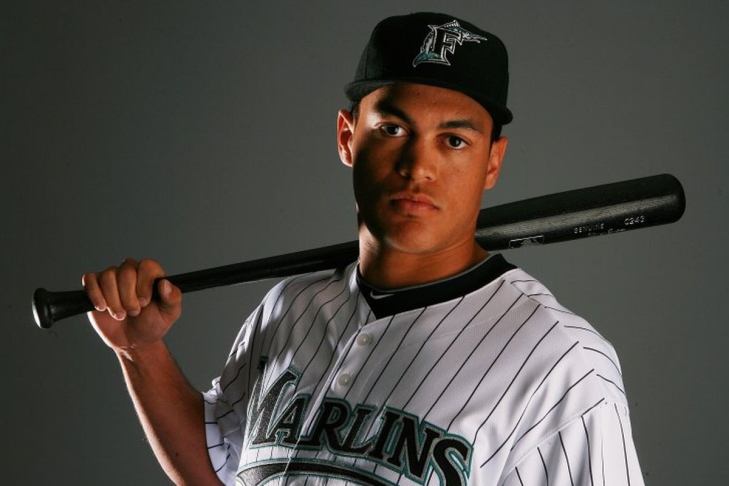 Drafted in the 2nd Round of the 2007 Amateur Draft, Giancarlo Stanton would move quickly through the Marlins organization, debuting at age 20 for the parent club in 2010.
Stanton immediately showed off his power game, smacking 22 Home Runs as a rookie in 396 Plate Appearances, and two years later, he won his first Slugging Title (.608) with a trip to his first All-Star Game. After a sub-par by his standard 2013, Stanton roared back, winning the Home Run (37) and Slugging Title (.555) and was second for the MVP.
Stanton missed many games due to injuries in both 2015 and 2016 but responded with the year of his life and what is to date the best season ever by a Marlin. He led the NL in Home Runs (59), RBIs (132), Slugging Percentage (.631), and he ran away with the MVP.
As would be the case with the Marlins (which you will see often as you look down this list), the team looked to distance themselves from his growing contract, and to no surprise, the Yankees would be his landing spot. As of this writing, Stanton is the all-time franchise leader in Home Runs (267), RBIs (672), and bWAR (35.7).