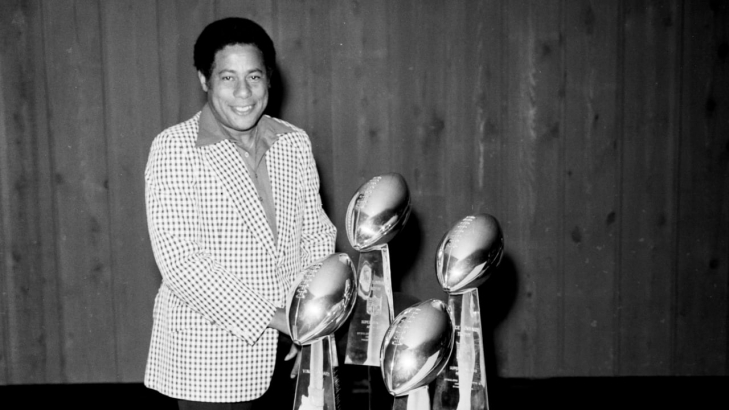 As part of the new structure for the Pro Football Hall of Fame, at least one Coach, one Senior and one Contributor will be nominated and pushed through the final round. This will go for at least four years.
Days earlier, we learned that Tom Flores and Drew Pearson were named the Coach and Senior Finalist respectively. Today, the Pro Football Hall of Fame announced that scout, Bill Nunn will be moving forward as the Contributor Finalist.
Originally a journalist in the Pittsburgh area, Nunn openly lobbied Steelers' owner, Dan Rooney, to look at the History Black Colleges to accumulate talent. This was not a common place where teams would look, but rather than dismiss Nunn's idea, he hired him to do exactly that.
The Steelers became a powerhouse in the 1970s, and Nunn helped Pittsburgh draft HBCU players like Mel Blount, L.C. Greenwood, Ernie Holmes, Donnie Shell and John Stallworth.
Nunn was an Assistant Personnel Director from 1970-1987, and a Scout from 1987 to 2014. He has six Super Bowls and was elected as an inaugural member to the Black College Hall of Fame.
This is not a lock for Nunn to enter Canton, but it definitely bodes well.