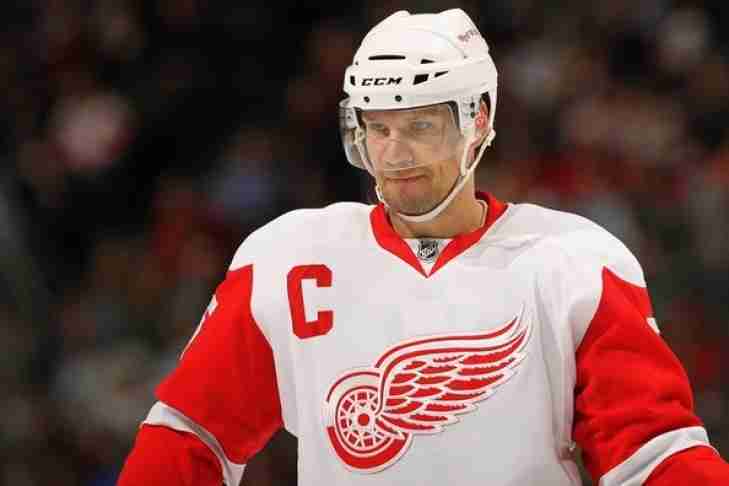 We imagine the city of Detroit is rejoicing today with the announcement of the latest class of the Hockey Hall of Fame.
Nicklas Lidstrom will be entering the Hockey Hall on his first try, which should be a surprise to nobody. The Swedish born Defenceman, who was ranked #1 by us on Notinhalloffame.com helmed the Red Wings to four Stanley Cup wins and earned the Norris Trophy seven times.
Our number #3 selection, Chris Pronger will also be inducted. Pronger, who has not officially retired but has not played in the NHL for three years due to post-concussion syndrome is also a former Norris Trophy winner and won the Hart Trophy in 2000. Pronger also won the Stanley Cup in 2007 as a member of the Anaheim Ducks.
Sergei Fedorov, a teammate of Lidstrom on three Stanley Cups will be enshrined in Toronto too. The flashy forward is a former Hart Trophy winner (2004) and two time Frank J. Selke winner. The Soviet born player was ranked at #4 by us.
A mild surprise is the induction of American born Defenceman, Phil Housley, who holds the record for the most points for a blueliner born in the U.S. Housley has been eligible since 2006 and was ranked #14 at Notinhalloffame.com
The remainder of this year's class includes Bill Hay, a former President of Hockey Canada, American female player, Angela Ruggerio, and Peter Karmonos Jr., the owner of the Carolina Hurricanes

A perceived snub by many is that of Eric Lindros, whose HOF momentum has been growing in recent years.
Next month, we here at Notinhalloffame.com will unveil our new ranking for next year.