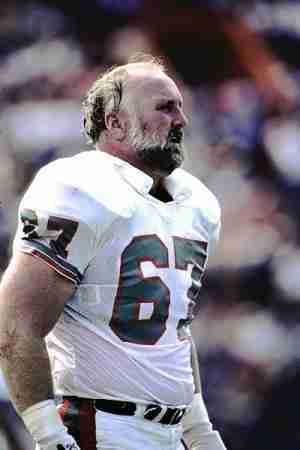 As one of the men who used to eagerly wait for the final undefeated team to lose every NFL season,
Bob Kuechenberg
was a staple on the fame Miami Dolphins O-Line.
As part of the Dolphins' two consecutive Super Bowl champions, Kuechenberg actually enjoyed better individual seasons after. Although he looked like a reject from the Longest Yard Prison Team (the original movie); Kuechenberg would enter into six Pro Bowl seasons. What he lacked in ability, he made up for in guile.