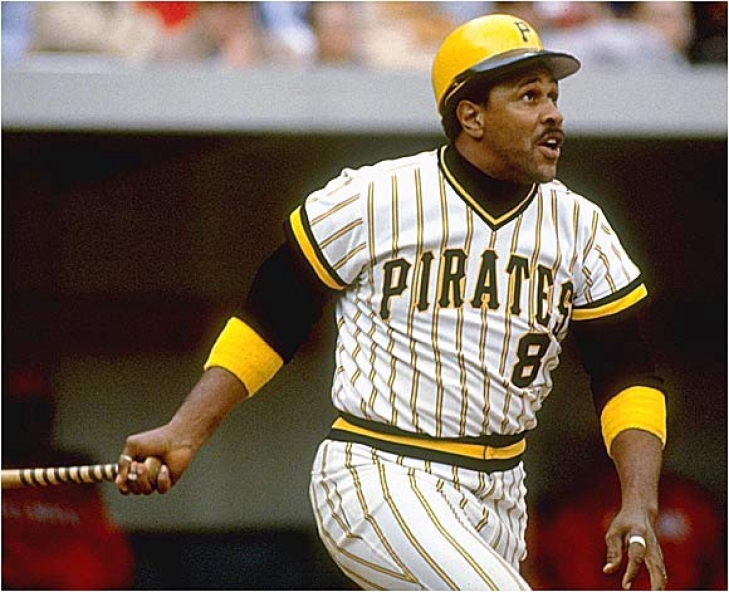 Willie Stargell was a Pittsburgh Pirate for all 21 of his Major League seasons, and he lived up to the first four letters of his last name.
Signing in 1958 and debuting for Pittsburgh in 1962, Stargell became a starter in Leftfield in 1964, and he was a fixture in the Pirates starting lineup over the next 16 years. A seven-time All-Star, Stargell was blessed with a phenomenal power game, blasting 475 Home Runs over his career, and was a two-time National League leader twice (1971 & 1973) in both of those years, he was the runner-up for the MVP. Stargell was a massive component of the Pirates 1971 Championship, but what he did later on in his career would become his opus.
In the late 70s, the Pirates had their pillbox-style baseball cap, and Stargell, the team captain, began awarding stars on the cap following an outstanding performance. In 1979, Stargell was the co-MVP (with Keith Hernandez), and under his guidance, the team adopted Sister Sledge's "We Are Family" as the team anthem. The Pirates won the World Series that year, with Stargell leading the way, winning the NLCS MVP and World Series MVP, making him the first player to win those three MVPs in the same season. His body broke down afterward, and he retired after the 1982 season but remains one of the most beloved players in Pittsburgh history, and the Pirates retired his number 8 immediately.
Stargell's 475 Home Runs and 1,540 RBIs remain team records, and he entered the Baseball Hall of Fame in 1988.